Running a business is hard enough.
let us help you with the legal part of it.
We know that running your own business ain't easy. You've got a never-ending to-do list: clients to take care of, invoices to pay, social media content to create, blog posts to write, and on and on. With Your Legal BFF™'s contract templates and trainings, you can check off drafting solid contracts for your business from your to-do list and get back to doing what you do best - building your empire!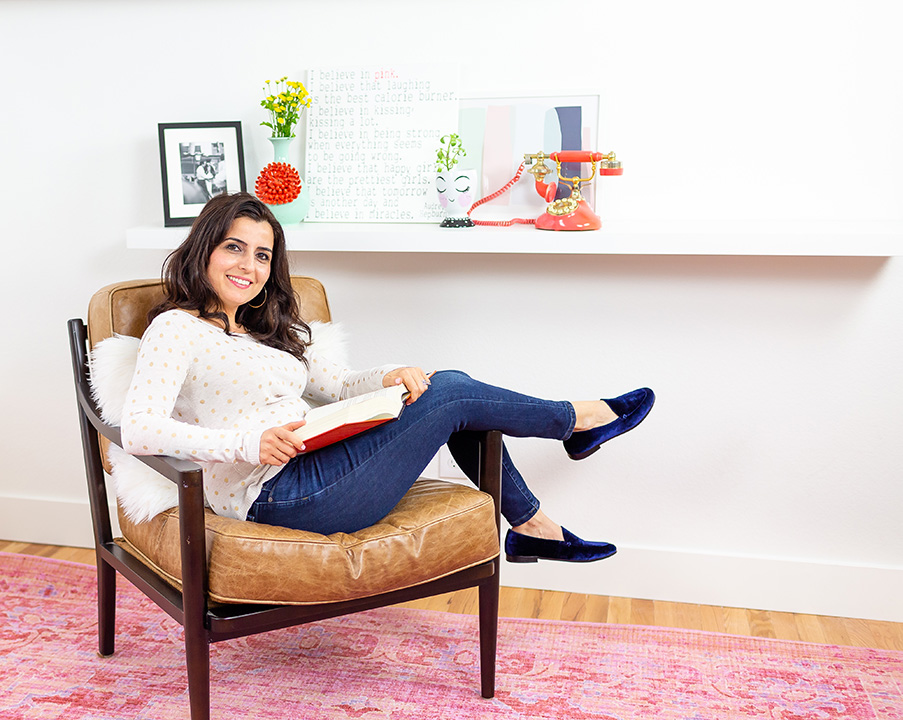 Your Legal BFF™ was created by Annette Stepanian, a lawyer who helps entrepreneurs and small business owners with the legal side of running a business. A few years ago, while operating her own creative business, Annette came across other business owners who would panic anytime they were faced with either drafting, negotiating, or enforcing a contract. There were those who despite their smarts would prefer to close their eyes and ignore the need to address anything legally related. And let's not forget some peers who, despite their best intentions, felt lost and overwhelmed when they tried to understand the law as it related to their specific business. They would scour the internet, post in Facebook groups asking for help, and cobble together some very conflicting and confusing advice.
Can you relate? You know you can't just leave these things up to chance, but is there anything you can do that will fit your budget and help your business?
lucky for you, Your Legal BFF™ is the answer!
So so easy to use and make sure my legal behind is covered! Contracts are just as important as making sales. Don't put this important task on the back burner...it's too critical to ignore!
Lauren, Marketing Consultant
I've been in business for a long time--too long to not have official, legal contracts. It was always on my list to do, but I just never took the time or made the investment to make it happen. Then a dreamy client asked for some changes to the project agreements I sent her, and I knew it was time to get official. I want to protect myself and my business, but even more so I want to make sure that my clients feel comfortable with the information and access they're giving me to their businesses.
Abby, Writer/Marketing Consultant
When I first started my business, I was using contracts I'd created in a piecemeal fashion from other contracts I'd found online. I wasn't sure if they were thorough, reasonable for all parties, or even legally binding. Transitioning to the use of [Your Legal BFF's] contract templates gave me the confidence that I was presenting myself in a much more professional manner, and the security in knowing that my contracts were fair, equitable, and legally sound.
Nikeva, Wedding Planner
I always feel like I'm in good hands when I'm using Your Legal BFF's products. I feel protected and informed, just as any smart business woman should be!
Cynthia, Wedding Planner
We absolutely love how easy it is to use [these] contracts. They have  every contract we need so it's the first place we check before thinking about hiring a lawyer.  They also has a ton of great useful information which we find to be super helpful as entrepreneurs.
Jessica, Event Planner
Recognizing a need for practical, affordable and industry-specific legal resources for the entrepreneurial community, Annette created what is now known as Your Legal BFF™. Because Annette believes that every entrepreneur should have a basic understanding of the law to protect what they're working so hard to build, our products are:
industry specific
Our contract templates and trainings have been prepared by a lawyer who has a unique understanding of what creatives, entrepreneurs and small business owners need. With each contract template, for example, we interview and work with industry professionals to ensure that the contract addresses the particular pitfalls and issues common in that specific industry. Although other lawyers will have the foundational legal basics to draft a contract, they're often unfamiliar with what takes to run a business like yours. Not us!
AFFORDABLE
As entrepreneurs ourselves, we know that resources can sometimes be tight and lawyers can seem out of reach. Never mind that their hourly rates cost about the same as a Kate Spade handbag - yup, most lawyers charge a minimum of $250-350 AN HOUR- which means the legal fees can quickly add up. Our contract templates and trainings will help you save hundreds (if not thousands) of dollars on attorneys' fees because we've done the bulk of the work for you. For instance, our contract templates are an affordable way to get contracts drafted by a lawyer - who actually understands your business - without the hefty price tag of a lawyer's hourly rates.
EASY TO USE (AND UNDERSTAND)
Our goal is to equip you with the knowledge and confidence to be the #girlboss (we love our gents too!) that we know you are. That's why our contract templates include comprehensive guides explaining each term in plain English and offer additional resources so you actually understand what your contract means. #imaginethat