what our customers have to say
You'll often hear me saying, "Doing things on the fly is not a strategy." And, you know what? Running a business without a solid contract isn't one either! Annette is the only lawyer I know who really understands my business and the challenges people like me face. So (naturally), Your Legal BFF was the only place I was going to go to make sure my ass is covered!
tayler | TAYLRD Media and Designs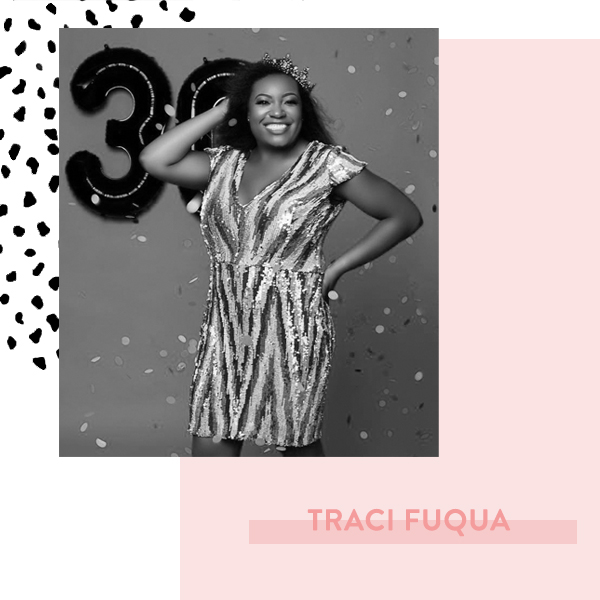 I decided to purchase this product as I have seen to many times at the venue where I work at, that Planners have showed up and performed services and have not received their final payment from the client. I want to make sure I am legally covered with a contract to make sure this does not happen to me. As I am still in the early stages of building my business I was nervous to spend this amount of money upfront, however I rather spend the money now vs. potentially not having a good contract and end up losing thousands of dollars working with a messy client.
tracie | love light events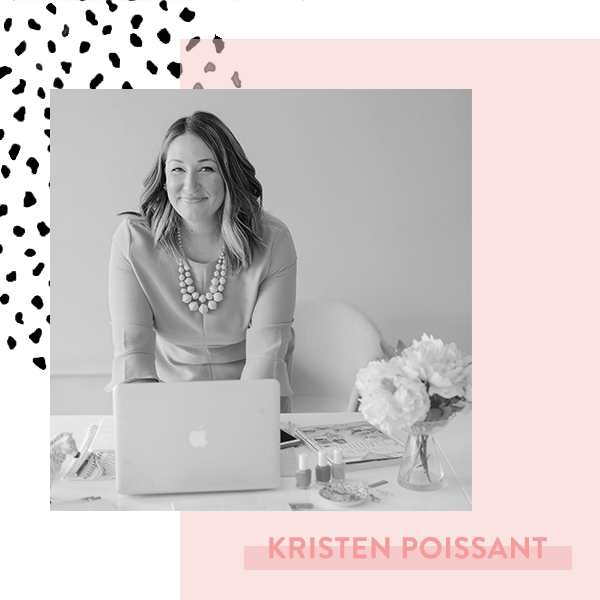 I purchased [the] agreement for design services in May of 2017 as my FIRST contract in my design venture. It was easy to implement and made me feel secure in the design client relationships I was building in my business.
kristen | kristen poissant studio ltd.
I decided to purchase this package in order to help me organize and clearly outline responsibilities and duties for future clients. I started my business last year and have taken a handful of clients through word of mouth. I have been fortunate enough not to have any issues, but after completing my first large scale event under my company name, I knew it was time to "go legit" and make sure my clients and I are both legally covered.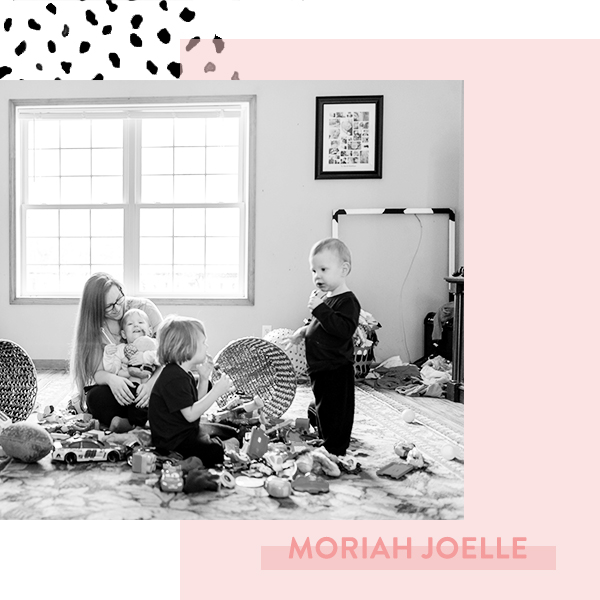 I purchased another contract through another company first, and wasn't satisfied. Then, I came across ... yours .... and decided to give it a try. LOVE it. It covers EVERYTHING & more!! I feel safe, covered and like I have no worries for my business in regards to contracts.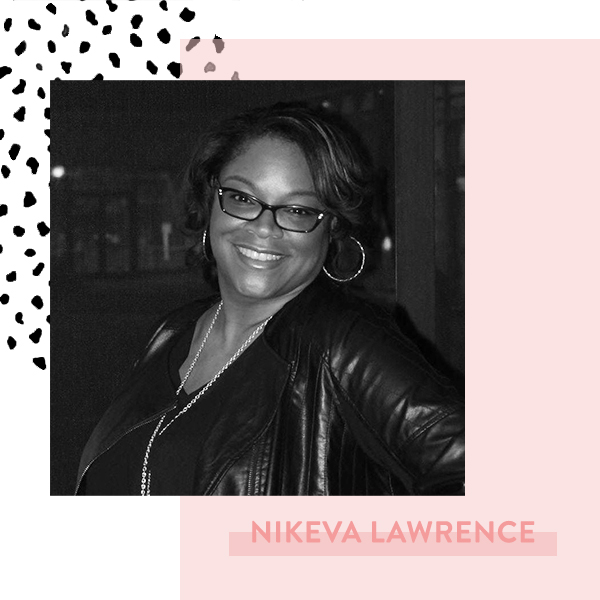 When I first started my business, I was using contracts I'd created in a piecemeal fashion from other contracts I'd found online and those provided by other service vendors. I wasn't sure if they were thorough, reasonable for all parties, or even legally binding. Transitioning to the use of your contract templates gave me the confidence that I was presenting myself in a much more professional manner, and the security in knowing that the my contracts were fair, equitable, and legally sound.
nikeva | SouthWind Events
I've done commission work here and there for years, and every time, I worried, "this is the time I'll experience a nightmare client and not be prepared to handle it." The more serious I've gotten about my design career, the more I desperately needed some sort of professional contract to ease my worries. And then I found [Your Legal BFF], and I can breathe easy now! The contract is professional, wonderfully thorough, and easy to customize. My favorite part, though, is the guide that comes with it, explaining everything in detail. I like to know the whys of business, so I found that incredibly useful. Along with easing my anxieties about being treated unfairly by clients, having a professional contract makes me feel more legitimate and totally boosts my confidence! I wanted to move forward in my business with intention, and buying a professional contract was a great way for me to start doing so.
sarah | kindred weddings & events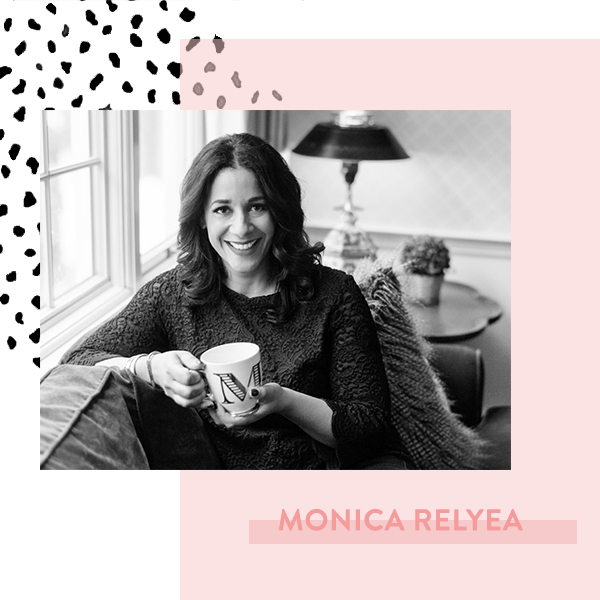 After unsuccessfully finding a lawyer who understood my unique creative needs, I found Annette online and knew she was the perfect missing link. Since using her contracts life has gotten so much easier. I found the contracts easy to follow with her guide which makes me feel more confident when presenting the contract to potential clients and their parents. The contracts are extremely professional which results in a more respectful relationship with my couples and interns. A contract is the very first impression your clients get when starting a working relationship, so it was extremely important to me that my best foot was forward and with [Your Legal BFF's] contracts my feet are on solid ground. I am empowered by knowing each section of my contracts as they are clearly communicated through her step by step instructions. I literally don't know where I would be without these contracts. Best investment I've ever made in my business hands down!
monica | Monica Relyea Events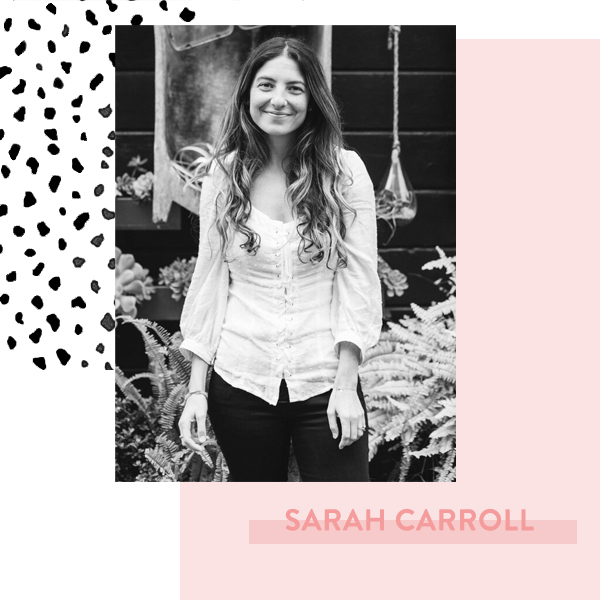 I've had my own business for about a year now and have been extremely conscious about keeping costs down. I've been in the events industry for my entire career so I am familiar with event related contracts and decided in the beginning, I could create one on my own. As time went on and I started generating more business, I felt I wasn't as protected as I should be. I ran into a few new situations with clients and while luckily nothing serious happened, it seemed time to reevaluate. The recommendations for Your Legal BFF kept coming, so I did some research and am so happy I made the purchase! I was able to customize the contract to fit my needs and feel so much safer.
I needed to create a wedding planner contract that I could use with my clients. I wanted to make sure the verbiage used was detailed and precise. I wanted to make sure that the agreement protected both me and my clients. I did not want to pay an attorney hundreds/thousands of dollars to prepare a contract for me. I was happy that the software was so easy to use and that I was able to create a contract quickly. I have made minor modifications, but that agreement has already been used 16 times in the past 7 months!
lynn | fit & fab weddings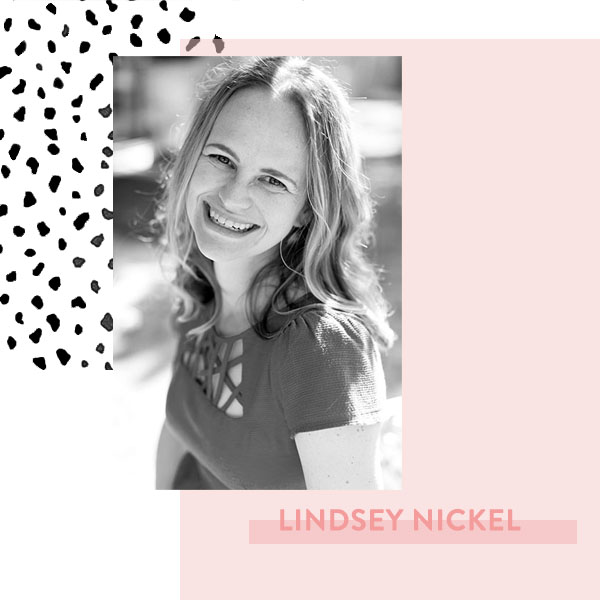 As a wedding planner and coach for wedding planners, I spend a lot of my energy thinking of worst case scenarios and how to avoid them. Having solid, reliable contracts are a no-brainer way to ensure that everyone is on the same page, expectations are clear and my businesses look professional. The first template that I purchased was the wedding planner template. When I first started, almost ten years ago, I lived in another state and had a lawyer draft up a good, but rather general contract. I would add wedding specifics to it as I came across areas where I wanted to make the expectation clear (like vendor meals, what we will and will not set up, etc.). Finally, I outgrew that contract and wanted something that was more professional, more cohesive and just made sense. That's when I purchased the wedding planner template.
lindsey | lovely day strategy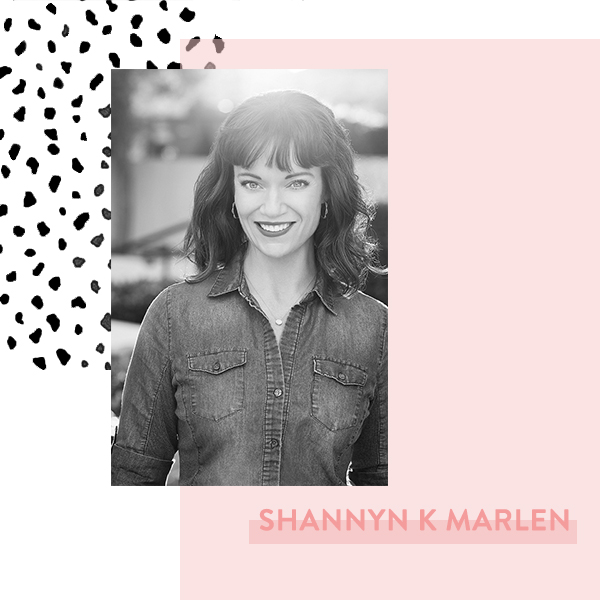 I am a by-the-book girl. I don't like taking risks and hoping for the best. I like things honest, simple, and buttoned-up, so that I can enjoy the FUN stuff of life! After making my purchase, I simply plugged in my company information, made adjustments as necessary to reflect my business... and then moved on to my upcoming online course content!!! Knowing that I have the legal stuff handled, I can throw myself into serving my clients, yay! My advice? Make your purchase today because if you're not an attorney, you're taking risks and robbing yourself of the time that you could be using to bring your talents to the world!
shannyn | orange fedora health & wellness
I knew I needed website terms, I just wasn't sure where to begin. My friend ... referred me to your site and I LOVED everything I saw. The template is easy to use, and I can't wait to post this to my new website. I feel so much less stress and anxiety knowing that I bought a quality product from an attorney who understands small (online!) businesses.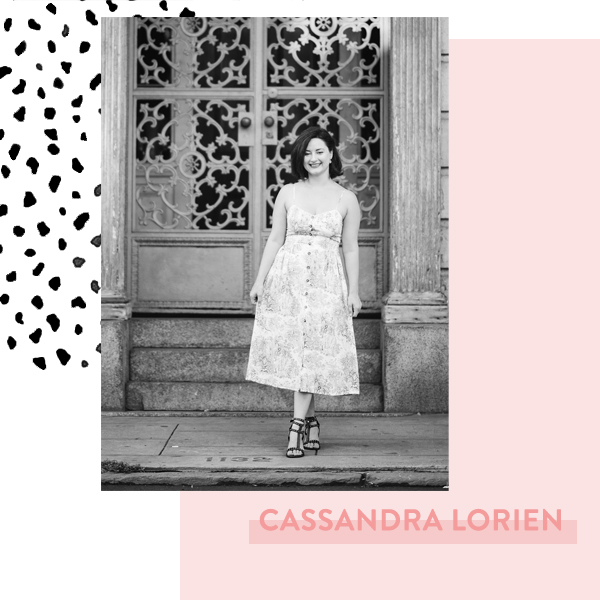 I booked a huge wedding, both guest count and budget were a bit larger than I usually work with. So I felt the need to make sure my contract game was up to par. Turns out, Mother AND Father of the bride are high powered lawyers, and definitely scrutinized everything in a 45 min phone call. (I was freaking out, but they said multiple times " You have a good lawyer" and "The contract is very thorough."
cassandra | Crescent Bound Events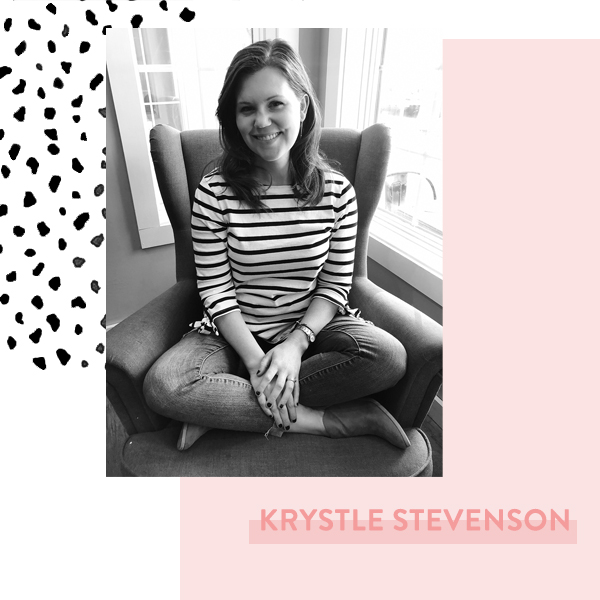 My head was absolutely spinning thinking about legally protecting my business and our newest membership offering. I was avoiding it like the plague! Then I saw that Your Legal BFF was one of the RTS On the Rise and knew I had found help. Once I purchased the Group Coaching template, my mind was at ease. The template was easy to fill out, the videos were so helpful in guiding me through it, and I knew I was protected! Thank you!
krystle | Founders in Real Life
It was time for me to enlist more help to keep up with #allthethings in my business- I wanted to be sure to also protect my clients while I worked on scaling, so needed to get legal docs in place to do that.  There is SO much security in having a legal agreement- plus it's just the right thing to do. Nothing says I'm a legit business quite like an attorney drafted document.
serena | delegate & elevate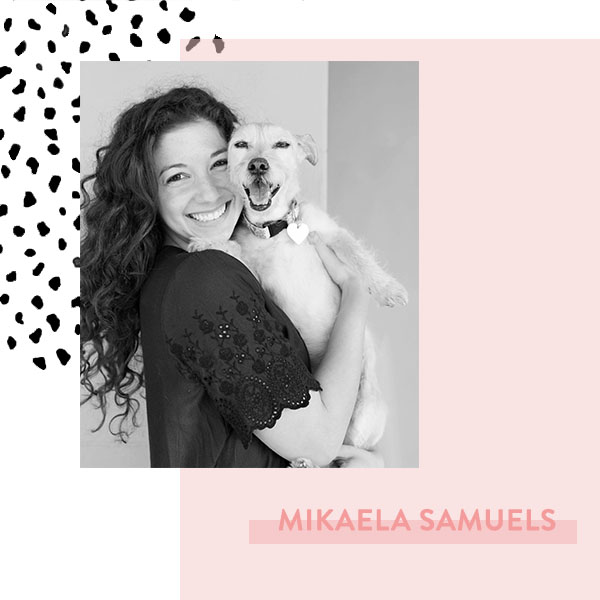 I was so excited to be able to receive a contract template that I can customize to my own business myself! It was so HELPFUL and SO much fun! I love the feeling of being protected in my business.
mikaela | pet marketing unleashed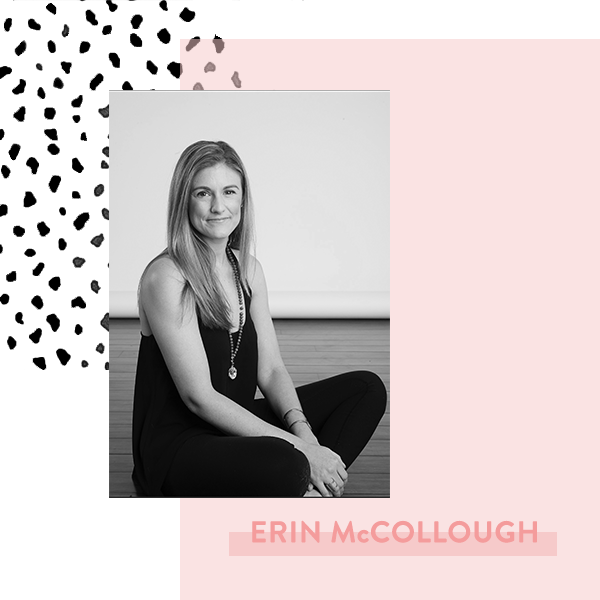 My attorney (and very good friend) passed away suddenly while in the middle of helping me with these crititcal documents for my website launch. I didn't know what I was going to do after that. I didn't know how I was going to afford an attorney and didn't have anyone I trusted until I was referred to Annette. It was a huge relief in so many ways to find her!
I learned about your services through a vendor I use and recommend to my brides. She raved about how great you are and that you specifically work with creatives. My last lawyer did me a disservice regarding my last contract that I used for my brides and realizing after the Covid-19 I was not protected as much as I would have like to have been. I am so much more protected in my business then ever before. So lesson learned to use lawyers that specialize in your businesses.
jinger | the flower house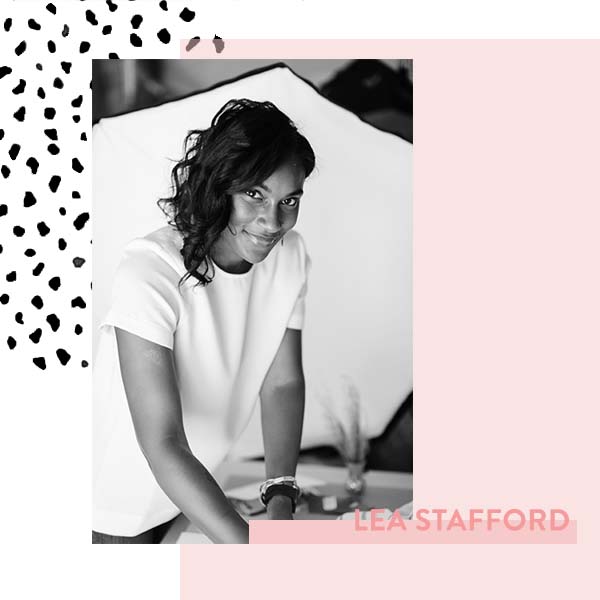 With the unexpected and continued impact that COVID-19 has on the events industry, many industry professionals are faced with clients postponing or adjusting their event. Having a proper Amendment document was crucial during this time.
lea | lea stafford events llc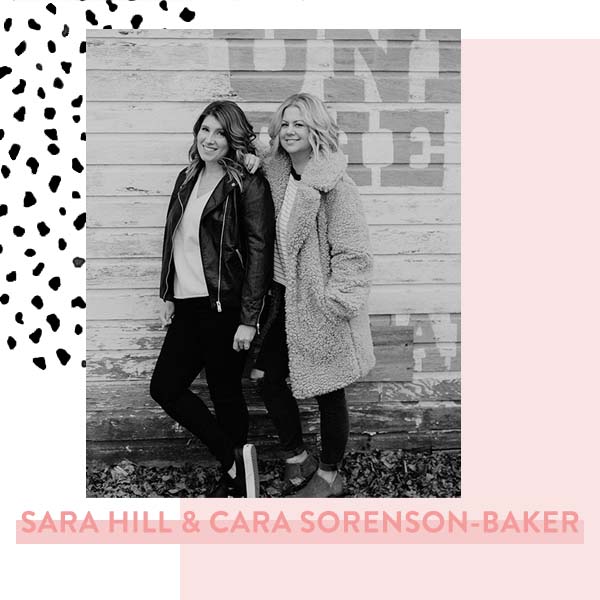 We put RW Elephant in place as our inventory software and learned about your contract templates from Alison. We then started listening to Office Talk and got sooo much value. We immediately purchased the Rental Agreement and we used it from the start. It was so easy to customize to fit our company, but know we are covering our bases as rookies. We still use the template but now 4 years later it has grown and changed with us. Start right from the beginning is the advice I would give. Professionalism matters to your prospective clients. Both you and your client will benefit from having a solid contract in place. Don't do a single event without one.
sara and cara | wander event rentals
I purchased a Termination Agreement and have had such peace of mind knowing I have a thorough document to send clients who need to cancel their contracts due to COVID-19. Having Annette and the Legal BFF contracts in my corner is invaluable peace of mind.
kristan | cora bella weddings & events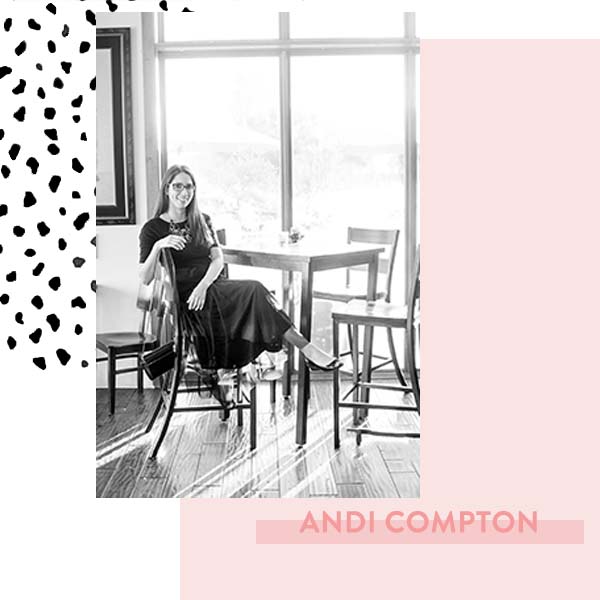 I didn't even realize we needed [a podcast guest release] until I saw it! I am in the process of recording my first season of the podcast, and I feel so much more confident about asking guests to interview with me and presenting them with a real contract. It just feels so much more official!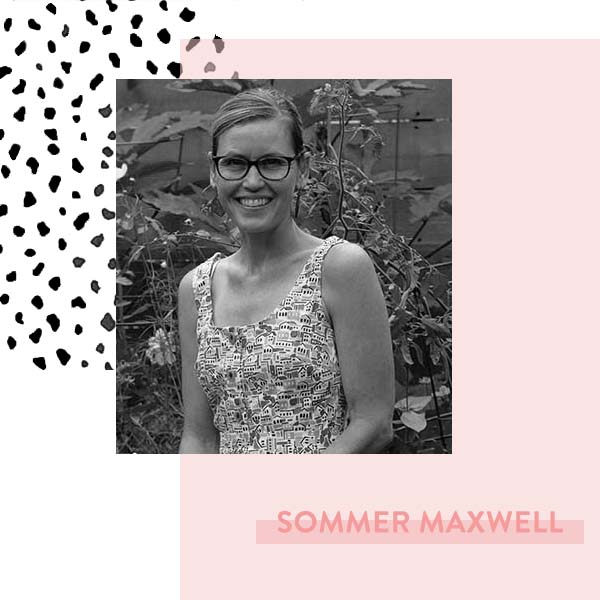 I'm new to the licensing world and wanted to have a good foundation for understanding the legal contracts that would be involved in working with clients. After using the template to create a future contract and watching the videos included with the template, I now feel confident in reaching out to potential clients.
sommer | Seeds of Joy LLC
I decided to purchase your product to put the foundational elements that I take care of for my clients' businesses into my own business. My team is growing and I wanted to make sure that as I scale that I'm doing it in a safe way. Your product was easy to use and provided a ton of extra support that I hadn't even anticipated. I would encourage anyone who thinks this is big or scary to just make the purchase. It has been a phenomenal process. I feel like I am safeguarded and it was so easy.
danielle | danielle c. levy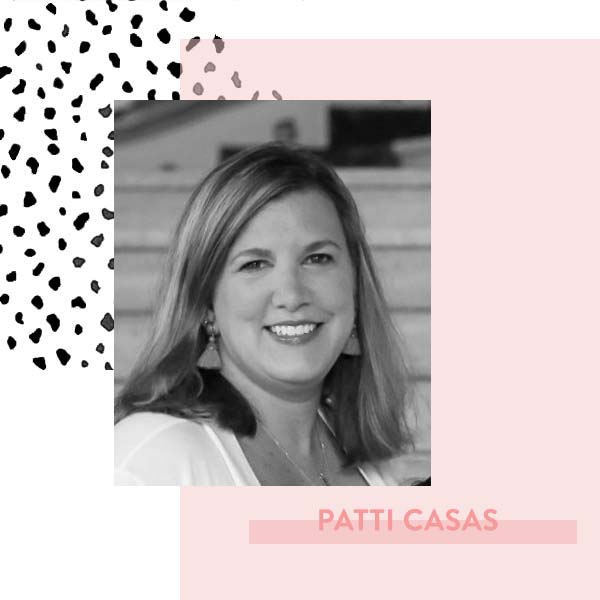 I wanted to start my business off on the right foot with strong contracts, not ones I'd have to keep editing because clients found loopholes. Don't hesitate to purchase - there's nothing better than contracts that have been compiled by an attorney!
patti | Matthew Alexander Weddings & Events, LLC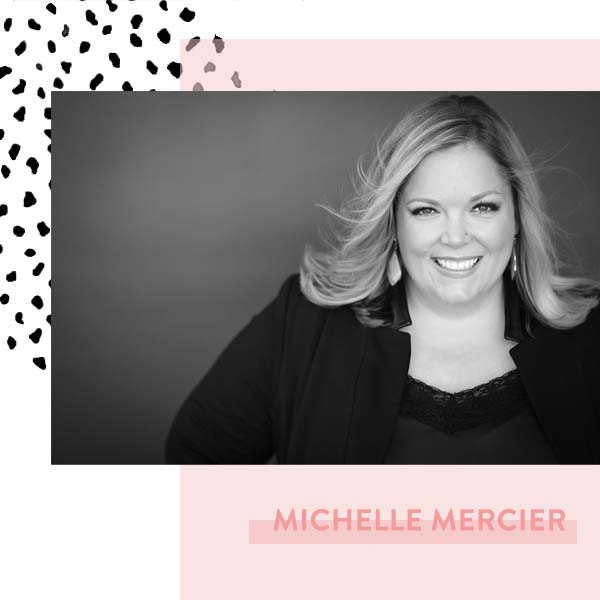 I purchased the release form because I'll be launching my own podcast in the near future and wanted to ensure I was covered! I haven't put it in play yet but am so happy to have it as a safeguard as a I move forward.
michelle | Create Honesty, Inc.
I have been able to tweak the contract to accommodate the needs of each shoot and client. Overall, I think clients take me more seriously when I send a detailed contract over. It shows that I value my business, but I also value my clients in putting these in place.
kylie | Kylie Fitts Photography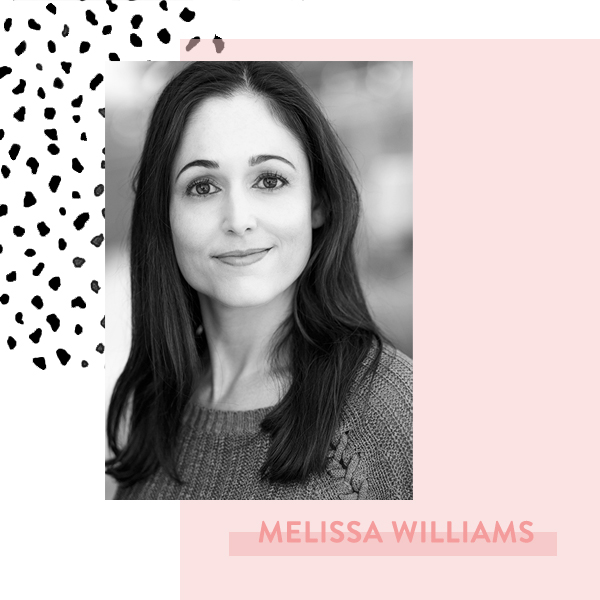 If you're thinking of purchasing a contract from Annette I would say don't hesitate! She knows exactly what is needed to protect you and your business, as well as your clients. It was a great investment!
melissa | brand meets copy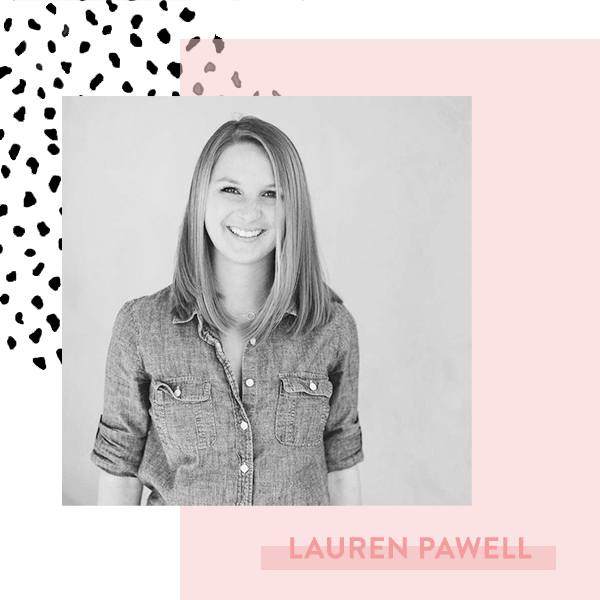 So so easy to use and make sure my legal behind is covered! Contracts are just as important as making sales. Don't put this important task on the back burner...it's too critical to ignore!
I just bought the product because I went to the Wedding MBA Show this year and talked to many wedding officiants and fond that they were not having some of the problems I have had because they use contracts. I am really looking forward to this year with contracts to mitigate all the small problems that work up to being big ones. I always worked on the trust system and never thought that someone would take advantage of a minister, but I was wrong. I highly recommend not taking the chance, spell it out with a contract and this is the best way to do it.
I decided to purchase the contract because I knew I needed to be legally protected before working with any clients off of a third party platform (like Upwork or PeoplePerHour). I loved that your contract was specific to my industry, so I felt much more protected than purchasing a general contract for freelancers/online business owners. As for results, I feel much more confident going to a project with clients knowing I'm legally protected and I feel like I am taken more seriously.
Love it. I am using this for my client contracts and privacy policy on my website. I definitely loved that it was one and done!
haley | the sparkling hippie
I purchased the [website terms of service and privacy policy templates] to ensure that I was in compliance with federal standards. Additionally, I wanted potential clients to know that safeguarding their personal information was important to me. Using [the] templates is not cumbersome and gave me peace of mind that I did something positive for the community that seeks my services for the most important day of their lives.
leora | with this ring i thee wedd llc
When I opened my pattern writing course, I had a LOT of questions about opening a business from a legal standpoint.  I also had a lot of copyright questions.  Annette was an answer to all those questions.  She not only has the best prices and quickest service I have seen, she's also accessible and helpful.
elizabeth| quilter's candy
I had the infamous "copy and paste" contract. I never did feel confident with it. After discussing with other industry professionals, I decided to purchase through this site. Taking the time to ensure I understand my offer and the expectations and more importantly the results if either of those fail to live up to the agreement helps me sleep better and night. Now when I send out my contract I have complete confidence in what the details are and I am able to better explain them to my clients. My advice, do it... all it takes is one misunderstanding between you and your client and all you have worked so hard could be at stake.
jenn | pineapple hospitality
This product truly makes me feel confident in my business and I am so happy to know its not just a template from online that I googled or somethine sketchy like that. Currently, when this virus started effecting the event industry, I wasn't even worried because I knew my contracts for 2020 were perfect. It just gives me a sense of relief. It's a great investment and calming knowing that you are safe.
sharae townsend | Plan your day events
I purchased one of the legal bundles last week when I heard I won a bid and wanted to move quickly. Today, I got the redlines from my customer's legal department. They had maybe three edits and one was a missing period. In my day/full time jobs, I deal with vendors and the items I submit to legal get a lot more than three redlines. I'm new in business and was hesitant to spend the money but knew enough to get over that mindset. I'm glad I did because I now feel like I came across uber professional and well informed.
I can't thank you enough.  A V.P. of Morgan Stanley has just signed my contract for wedding planning (for his daughter). He said that I need to congratulate my lawyer for writing such a well-balanced contract (which he signed without question).....My new contract is making it easier than ever to secure contracts which means more work than ever!!
The template had everything I needed when I started (and as I've grown!) and they were a breeze to customize. The templates include tons of notes so you understand why each section is important and where you might want to consider your options. They take the fear out of contracts and makes it easy to cover yourself and your clients so you can get back to focusing on making a great product and providing amazing customer service.
chelsea | productivity expert
I started my business last year and have taken a handful of clients through word of mouth. I've been fortunate enough not to have any issues, but after completing my first large scale event under my company name, I knew it was time to 'go legit' and make sure my clients and I are both legally covered. It gives me peace of mind to know that I can clearly communicate responsibilities and liabilities to my clients.
I wanted to shout out a big THANK YOU for the webinar today on contracts! Way to kick my butt in to gear. I know I've been putting it on the back burner and stressing about finances (business related and personal life) but you made it a no-brainer with your package! I feel like I'm going to be well taken care of, and in turn can take care of my business and my clients as a result.
I've been in business for a long time--too long to not have official, legal contracts. It was always on my list to do, but I just never took the time or made the investment to make it happen. Then a dreamy client asked for some changes to the project agreements I sent her, and I knew it was time to get official. I want to protect myself and my business, but even more so I want to make sure that my clients feel comfortable with the information and access they're giving me to their businesses. The contract template was a cinch to load to my CRM and that dreamy client? She signed immediately. I couldn't be happier and I really feel like I have my big girl business briefs on!
abby | marketing consultant
I wanted to start really taking myself and my design business seriously, and having a well-drafted contract is one way to go about doing that, but I had no idea where to even start. That is, until I discovered [Your Legal BFF] and her amazing (and amazingly affordable) contracts! Now I have an agreement for design services contract that leaves me feeling confident and protected, and it's such a relief! Not only that, but every piece of the contract is explained in detail, so I know the ins and outs of what I'm sending to clients. No more anxiety!
I loved that your contract was specific to my industry, so I felt much more protected than purchasing a general contract for freelancers/online business owners. As for results, I feel much more confident going to a project with clients knowing I'm legally protected and I feel like I am taken more seriously. I would say to people who are considering purchasing this contract to just go for it. It's probably the most important thing to do before working with clients.
lauren | graphic & web designer
I love that your expertise and products were built for the event industry professionals and specifically tailored to categories. It has helped tremendously as my clients see the level of seriousness and commitment I have invested into my company with the professional tools I use. For those who are considering investing in Your Legal BFF you are in good hands.
Chrisy Wolf | Plan to Be Wowed
It has been such a huge help on keeping the company professional and legally covered!
Jacqueline Ellis | Ellis Event Design
I knew I needed a solid contract since the Washington DC area is full of lawyers! Having a professional contract also keeps to my brand mission of being well prepared and detailed. Since purchasing the template, I have been able to quickly send off contracts to clients knowing that it has been reviewed by a legal professional and contains all of the information that may be needed.
Kristin Longwood | boxwood and bloom events
I decided to invest in [Your Legal BFFs] contracts because I knew that my copy and paste from the internet contracts were not up to snuff. I always had this pit in my stomach every time I booked a new client, hoping that they went call me out on my sub-par contracts. I didn't want to find myself in a bad legal situation so something had to change.
tiffany | wedding planner
I purchased the Independent Contractor Bundle and it saved me so much time and made me feel at ease. The instructions that came along with the contracts made them very easy to fill out on my own and feel confident in what I was about to send over to the contractor. I cannot recommend them enough!
As a new creative, it is tempting to want to spend money on a new website, branding, business cards, etc., but your biggest investment should be in making sure that your business is covered. If you can't afford to sit down with an attorney to draft up a contract, this template is the next best thing!
Just received the signed contract back from my new client! It is a big, open-ended partnership & I feel so much better knowing that I've covered my you-know-what with them. Thank you a million times over for such an easy document to use.
karen | marketing consultant
The "Agreement for Design Services" contract provides everything a freelancer designer needs to provide a seamless job for a client. Without it, I would have been overused and taken advantage of by clients.
I saw many coaching agreements by other coaches, but I wanted something with the proper legal wording that would give me enough confidence to protect both me and my clients. [I]t gave me the confidence I needed to proceed with my business.
The template has given me the confidence to book and deliver services knowing that I have properly CYA . I recently booked a client  ...  I don't think that I would have booked her with my previous contract.
tiffany | wedding planner
I am in the processing of growing my team, taking on more clients with bigger and more involved weddings....I'm taking the necessary steps to ensure that my team and I are covered, even if it means investing more in Your Legal BFFs templates ahead of time. Better safe than sorry!
katherine | event planner
I always feel like I'm in good hands when I'm using Your Legal BFF's products. I feel protected and informed, just as any smart business woman should be!
cynthia | wedding planner
I bought both the marketing consultant contract and independent contractors contract! Super easy to understand and tweak for my business needs!
ellen | marketing consultant
I just purchased the event planner contract ...and I LOVED how painless it was! My husband is also a lawyer and he was super impressed with the contract!
I couldn't ask for a better customer experience. I went from anxious to relieved in a matter of hours!
allison | marketing consultant
We absolutely love how easy it is to use [these] contracts. They have every contract we need so it's the first place we check before thinking about hiring a lawyer.  They also have a ton of great useful information which we find to be super helpful as entrepreneurs.
Loved the explainer included--this is what I wanted. No one has been able to explain in plain English what various terms mean.
Annette is very knowledgeable in the creative and legal field, and provides very professional contracts and services. Being very relatable only adds to the great products and services she provides!
I wanted to tell you that your contracts helped me secure my first major creative project. I was able to easily watch your updated videos, create a template for myself, and get it set up with Adobe Sign, and get my business up and running.
anonymous | web developer
It helped me write a contract. I was lost and had no idea where to begin. Your contract not only gave me a contract but the guidance to go with it!
lauren torola | bring joy llc