Let's Get Down to Business
Online Training
A step-by-step guide to starting your
dream business (the legal way)
It's the most common complaint I hear from entrepreneurs…..
when it comes to the law,
"I don't know what I don't know."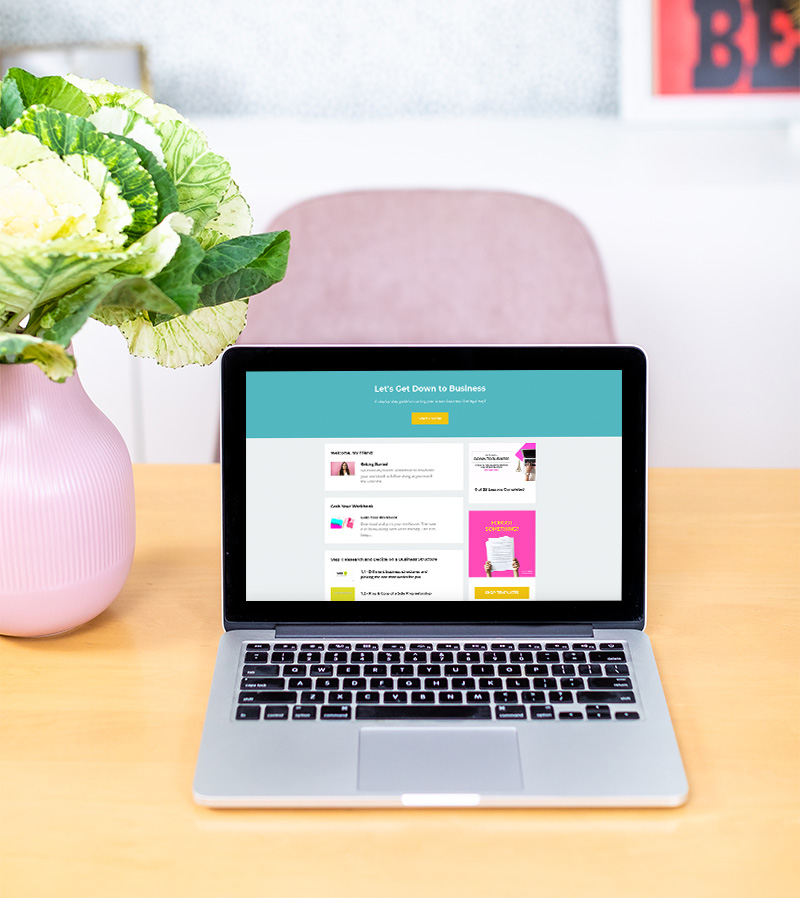 You've got this great business idea. Maybe you want to work with savvy clients helping them with your unique skills and talents. Or perhaps you want to open the virtual doors to your online store. Whatever your chosen path, as you start your business, you quickly realize that there's quite a learning curve when it comes to being your own #girlboss.
So you waste hours and hours scouring the internet for advice. You post in Facebook groups, searching for answers, but all you get is conflicting information about what you need to do to get your business started.
If only someone showed me what to do, step-by-step, to get my business up and running!
well, your wish has been granted, m'dear
One of the biggest reasons holding people back from starting their dream business is the legal stuff. Look, we get it. The information is confusing, stuffy, and sometimes conflicting. That's why we created:
let's get down to business
Let's Get Down to Business is an online training that will walk you through step-by-step how to get your business started from a legal perspective.
have you ever wondered...
Should I file as an LLC or sole prop?
What should I know before picking a company name?
Do I need any licenses or permits?
Do I need to file for a DBA?
What steps do I need tot are to register my business?
Where can I learn more about my state's requirements for starting a business?
What's a website privacy policy and do I need one?
What do I need to include on my website to protect myself?
You'll get answers to all of these questions & more in
Let's Get Down To Business!
here's how we get down
to business...
01 | Set a solid foundation for your business
You'll learn about the different business structures available and how to choose the one that makes the most sense for you. You'll also learn about how to register your business with your state and what licenses and permits you may need to secure for your business baby. We'll cover:
Choosing Your Business Structure
Registering Your Business
Getting Business Licenses, Permits, and Insurance
02 | Set up + protect your website
Are you planning on having a website and use email for your business? Did you know there are laws that you need to comply with when you use either for your business?
We'll get down and dirty with terms of service, privacy policies and more. We'll also talk about that four letter word that every online marketer dreads: SPAM. Don't worry, I'll lay out all the rules and once you know them, they'll be crystal clear.
PLUS, you'll get a workbook to walk you through each step, including:
A Business Startup Checklist: A comprehensive to-do list to get your business up and running
6 Questions to Ask to Determine the Best Business Structure for Your Business
Quick Links: The Exclusive Business Owner's 50-State List of Important Websites to Check Out
And much more…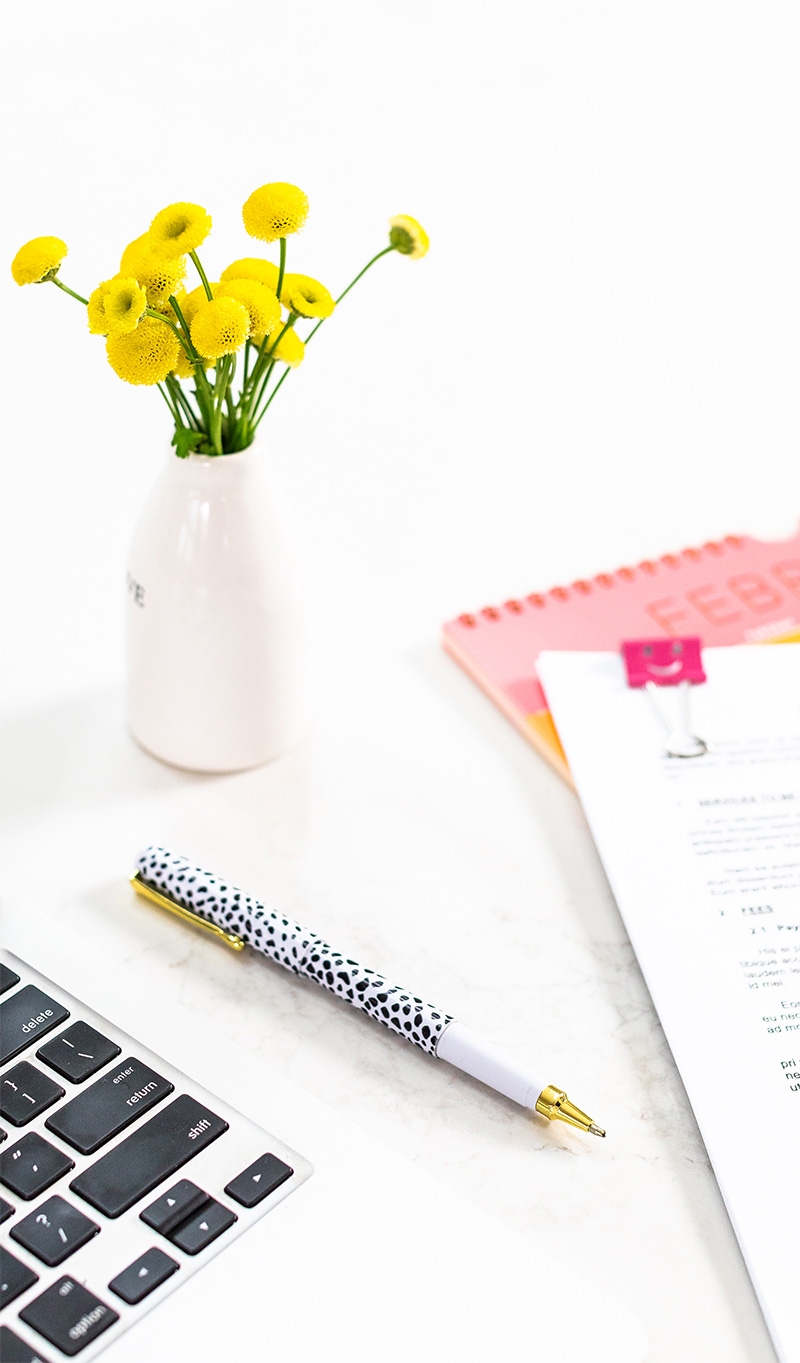 let's get your dream business started!
Here's what other have to say
"I was so happy I found Annette when I was first starting my business! I was terrified of the legal aspect of setting up and owning my own biz and she took all the fear away. I first bought her mini-course on how to set up your biz legally. At the end of the [training], I had my action plan mapped out for filing all the required documents, not to mention a huge weight off my shoulders because I knew I was doing it the right way."
CHELSEA
"Loving this training so far!! I love how systematic it is to help get my business off the ground the right way!"
TINA
Got Questions?
CAN'T I JUST GOOGLE IT AND FIGURE IT OUT?
You could take this approach. It's always available. I mean, right now, there are about 235,000,000 results for the search term "small business law," so there's no doubt that you'll have a lot of resources at your fingertips. But let's face it, do you really want to wade through website after website to get answers to the questions you have? Who has time for that? As the old saying goes, "time is money." So stop wasting time searching down the endless rabbit hole of the internet and let's get your business launched.
I DON'T HAVE TIME TO TAKE THIS TRAINING. DO I HAVE LIFETIME ACCESS?
YES - You have access for the life of this workshop. You can watch these lessons at your own pace. You might want to sit through it all at once or watch the sections that you have questions about. Regardless of your approach, you can revisit this training anytime you'd like. Plus anytime I update the material, you'll get that too.
WHAT HAPPENS WHEN I ORDER?
You'll be asked to create an account login and enroll in the course via a credit or debit card. Upon order confirmation, you'll get immediate access to the training. I have a welcome video waiting for you in there to help you get the most out of this training.
BY TAKING THIS TRAINING, DOES THIS MAKE YOU MY LAWYER?
No. This is a do-it-yourself, self-paced training. The content is prepared for your information and educational purposes only. If you have specific questions, you should always speak to a lawyer who is familiar with the specific circumstances of your case and the specific laws in your state.
MY BUSINESS IS OUTSIDE OF THE UNITED STATES. WILL THIS APPLY TO ME?
Probably not. I'm only authorized to practice law in the United States, so unfortunately we can't speak to whether this content would work for you.
MY BUSINESS IS LOCATED IN THE STATE OF (fill in the blank). WILL THIS STILL APPLY TO ME?
The content in this training presents general principles you need to be aware of before starting a business. That's why I created a nifty bonus - Quick Links: The Exclusive Business Owner's 50-State List of Important Websites to Check Out - which will show you where to go to learn more about your state's specific requirements.
let's get your dream business started!