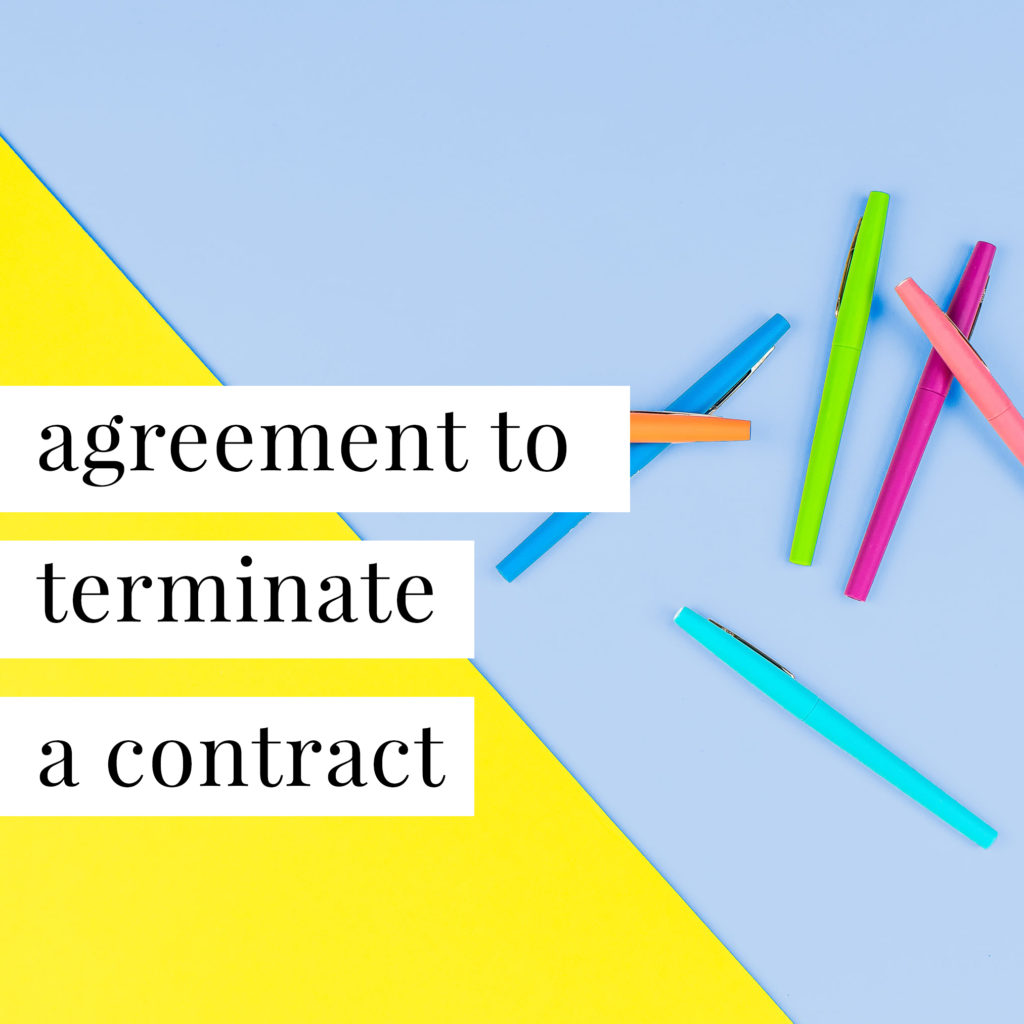 Agreement to Terminate Contract
$149
It's time to say "bye, bye, bye" to a client or another party to your contract. Should you have something in writing? Yes!  This template for an Agreement to Terminate Contract can be used by parties to a contract when they have agreed to terminate their contract.
Protect yourself before you end a contractual relationship by having the parties sign this Agreement to Terminate a Contract.
This contract template addresses a variety of important issues that should be addressed before terminating a contract.
Annette is very knowledgeable in the creative and legal field, and provides very professional contracts and services. Being very relatable only adds to the great products and services she provides!
Reyna, Event Planner
I bought both the marketing consultant contract and indepdnent contractors contract! Super easy to understand and tweak for my business needs!
Ellen, Marketing Consultant
I wanted to start really taking myself and my design business seriously, and having a well-drafted contract is one way to go about doing that, but I had no idea where to even start. That is, until I discovered Annette and her amazing (and amazingly affordable) contracts! Now I have an agreement for design services contract that leaves me feeling confident and protected, and it's such a relief! Not only that, but every piece of the contract is explained in detail, so I know the ins and outs of what I'm sending to clients. No more anxiety!
Melissa, Designer
I couldn't ask for a better customer experience. I went from anxious to relieved in a matter of hours!
Allison, Consultant
I purchased one of the legal bundles last week when I heard I won a bid and wanted to move quickly. Today, I got the redlines from my customer's legal department. They had maybe three edits and one was a missing period. In my day/full time jobs, I deal with vendors and the items I submit to legal get a lot more than three redlines. I'm new in business and was hesitant to spend the money but knew enough to get over that mindset.
Lig, Event Planner