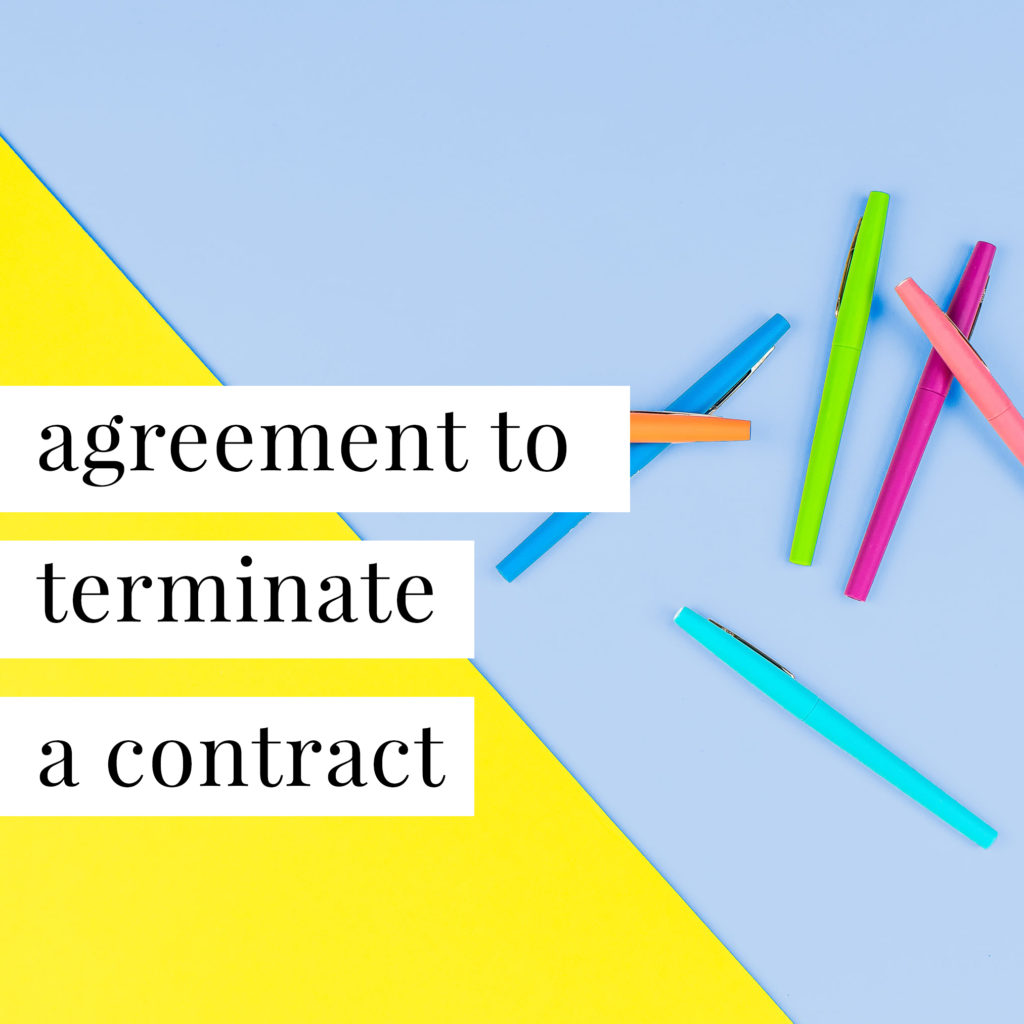 Agreement to Terminate Contract
$149
It's time to say "bye, bye, bye" to a client or another party to your contract. Should you have something in writing? Yes!  This template for an Agreement to Terminate Contract can be used by parties to a contract when they have agreed to terminate their contract.
Protect yourself before you end a contractual relationship by having the parties sign this Agreement to Terminate a Contract.
This contract template addresses a variety of important issues that should be addressed before terminating a contract.
Just received the signed contract back from my new client! It is a big, open-ended partnership & I feel so much better knowing that I've covered my you-know-what with them. Thank you a million times over for such an easy document to use.
Karen, Marketing Consultant
Loved the explainer included--this is what I wanted. No one has been able to explain in plain English what various terms mean.
Anonymous
It was time for me to enlist more help to keep up with #allthethings in my business- I wanted to be sure to also protect my clients while I worked on scaling, so needed to get legal docs in place to do that.  There is SO much security in having a legal agreement- plus it's just the right thing to do. Nothing says I'm a legit business quite like an attorney drafted document.
Serena, Social Media Manager
Annette is very knowledgeable in the creative and legal field, and provides very professional contracts and services. Being very relatable only adds to the great products and services she provides!
Reyna, Event Planner
So so easy to use and make sure my legal behind is covered! Contracts are just as important as making sales. Don't put this important task on the back burner...it's too critical to ignore!
Lauren, Marketing Consultant