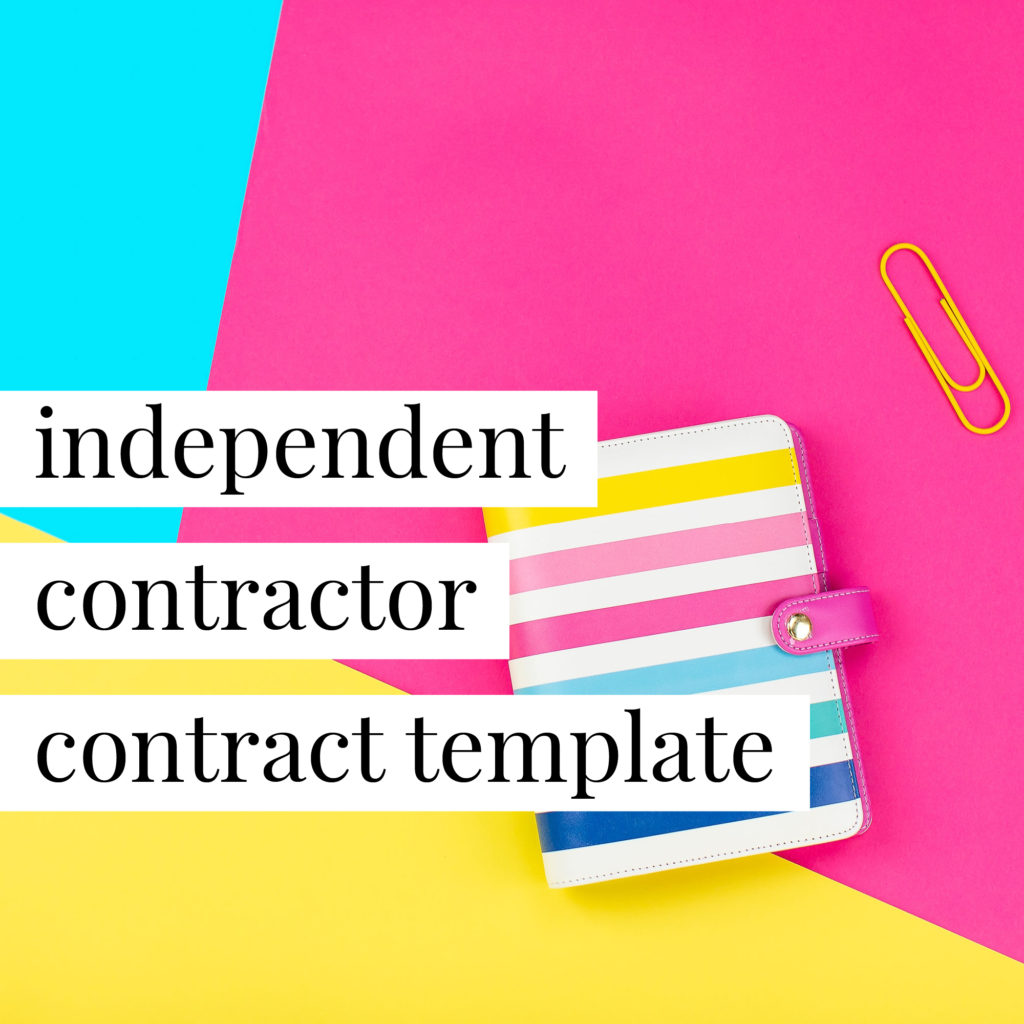 Independent Contractor Contract Template
$275
If you hire independent contractors (as opposed to employees) to provide services in your business, then this customizable contract template is for you.
This contract template addresses important issues that need to be included in contracts with independent contractors, including:
The services the independent contractor will perform for the client
How much the independent contractor will be compensated for their services
What expenses will be reimbursed by the client
Who owns the copyright to the work product created by the independent contractor
How confidential information will be treated
How the parties can terminate the contract
What happens if there is a dispute between the parties
And much more
I just wanted to take a moment to thank you. I have a huge wedding I just booked, and went ahead and invested because I knew I needed to up my contract game. Turns out, Mother AND Father of the bride are high powered lawyers, and definitely scrutinized everything in a 45 min phone call. I was freaking out, but they said multiple times " You have a good lawyer" and "The contract is very thorough.
Cassandra, Event Planner
I purchased another contract through another company first, and wasn't satisfied. Then, I came across a sale of yours and decided to give it a try. LOVE it. It covers EVERYTHING & more!! I feel safe, covered and like I have no worries for my business in regards to contracts.
Moriah, Photographer
When I first started my business, I was using contracts I'd created in a piecemeal fashion from other contracts I'd found online. I wasn't sure if they were thorough, reasonable for all parties, or even legally binding. Transitioning to the use of [Your Legal BFF's] contract templates gave me the confidence that I was presenting myself in a much more professional manner, and the security in knowing that my contracts were fair, equitable, and legally sound.
Nikeva, Wedding Planner
I can't thank you enough.  A V.P. of Morgan Stanley has just signed my contract for wedding planning (for his daughter). He said that I need to congratulate my lawyer for writing such a well-balanced contract (which he signed without question).....My new contract is making it easier than ever to secure contracts which means more work than ever!!
Nikki, Wedding Planner
We absolutely love how easy it is to use [these] contracts. They have  every contract we need so it's the first place we check before thinking about hiring a lawyer.  They also has a ton of great useful information which we find to be super helpful as entrepreneurs.
Jessica, Event Planner