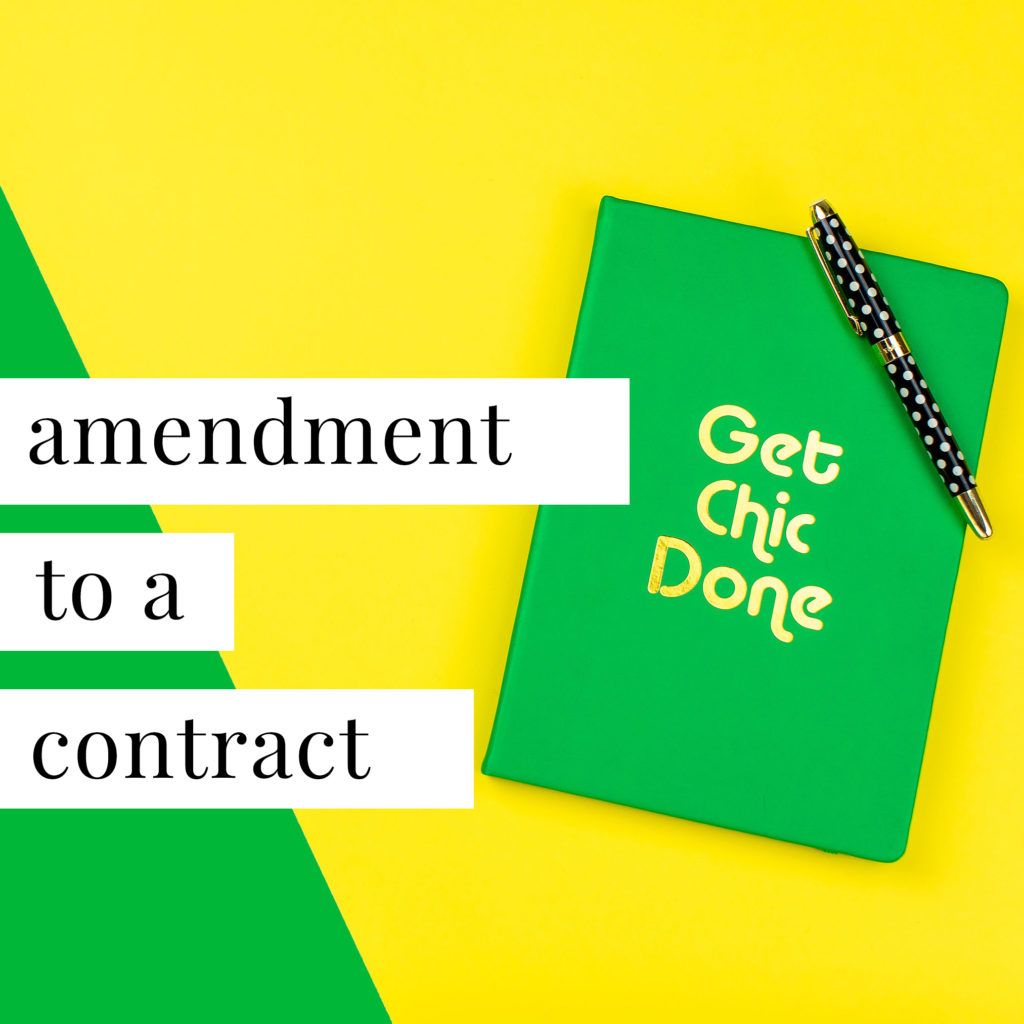 Amendment to Contract
$75
Sometimes after you've signed a contract, you or your client wants to make a change to the terms of the contract.  How do you go about doing that?  The answer is – with amendments.
You've signed a contract and now, either you or the other party wants to change a term of the contract. Maybe it's the event date, the fees, the delivery schedule. Whatever the change might be, you'll need an amendment to the contract to document that revised term.
I loved that your contract was specific to my industry, so I felt much more protected than purchasing a general contract for freelancers/online business owners. As for results, I feel much more confident going to a project with clients knowing I'm legally protected and I feel like I am taken more seriously. I would say to people who are considering purchasing this contract to just go for it. It's probably the most important thing to do before working with clients.
Lauren, Graphic and Web Designer
Just received the signed contract back from my new client! It is a big, open-ended partnership & I feel so much better knowing that I've covered my you-know-what with them. Thank you a million times over for such an easy document to use.
Karen, Marketing Consultant
I purchased another contract through another company first, and wasn't satisfied. Then, I came across a sale of yours and decided to give it a try. LOVE it. It covers EVERYTHING & more!! I feel safe, covered and like I have no worries for my business in regards to contracts.
Moriah, Photographer
So so easy to use and make sure my legal behind is covered! Contracts are just as important as making sales. Don't put this important task on the back burner...it's too critical to ignore!
Lauren, Marketing Consultant
I can't thank you enough.  A V.P. of Morgan Stanley has just signed my contract for wedding planning (for his daughter). He said that I need to congratulate my lawyer for writing such a well-balanced contract (which he signed without question).....My new contract is making it easier than ever to secure contracts which means more work than ever!!
Nikki, Wedding Planner