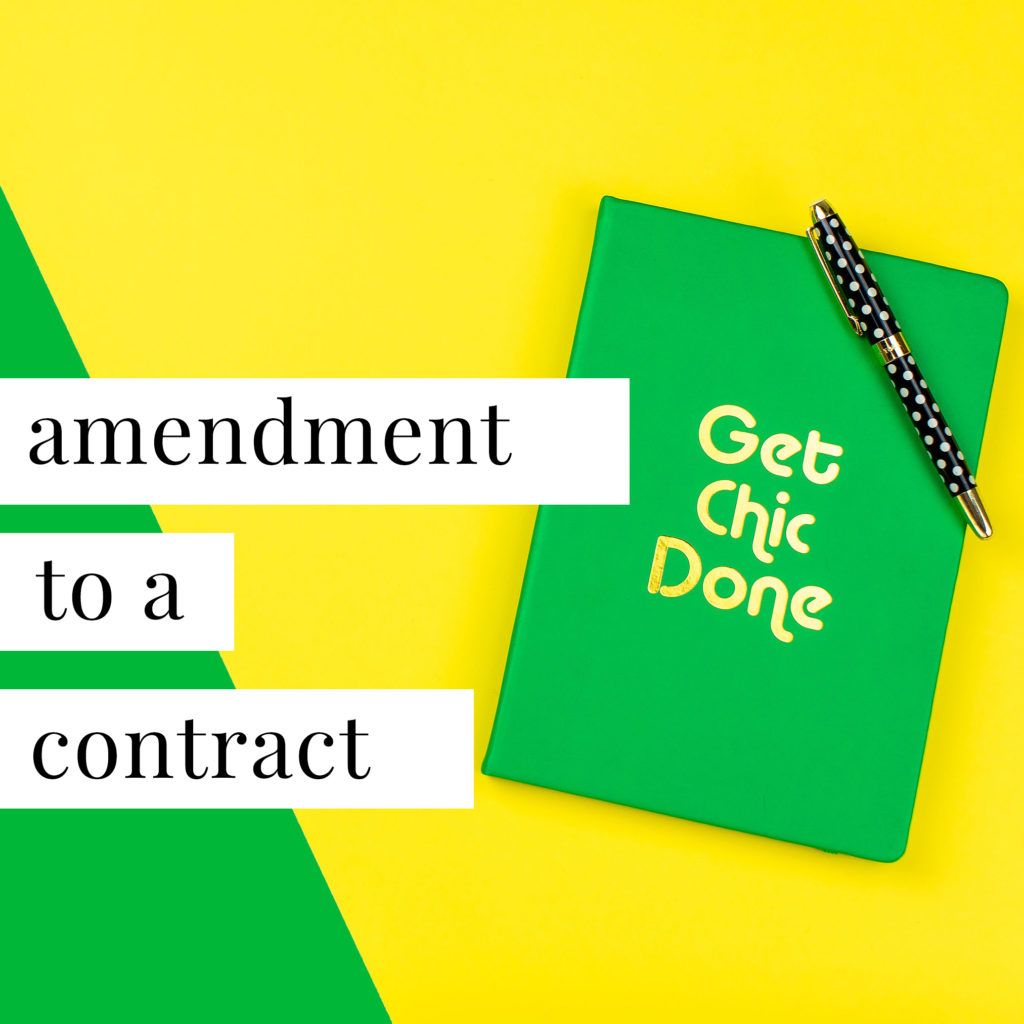 Amendment to Contract
$75
Sometimes after you've signed a contract, you or your client wants to make a change to the terms of the contract.  How do you go about doing that?  The answer is – with amendments.
You've signed a contract and now, either you or the other party wants to change a term of the contract. Maybe it's the event date, the fees, the delivery schedule. Whatever the change might be, you'll need an amendment to the contract to document that revised term.
As a new creative, it is tempting to want to spend money on a new website, branding, business cards, etc., but your biggest investment should be in making sure that your business is covered. If you can't afford to sit down with an attorney to draft up a contract, this template is the next best thing!
Tiffany, Wedding Planner
I bought both the marketing consultant contract and independent contractors contract! Super easy to understand and tweak for my business needs!
Ellen, Marketing Consultant
I started my business last year and have taken a handful of clients through word of mouth. I've been fortunate enough not to have any issues, but after completing my first large scale event under my company name, I knew it was time to 'go legit' and make sure my clients and I are both legally covered. It gives me peace of mind to know that I can clearly communicate responsibilities and liabilities to my clients.
Jessica, Event Planner
Annette is very knowledgeable in the creative and legal field, and provides very professional contracts and services. Being very relatable only adds to the great products and services she provides!
Reyna, Event Planner
I saw many coaching agreements by other coaches, but I wanted something with the proper legal wording that would give me enough confidence to protect both me and my clients. [I]t gave me the confidence I needed to proceed with my business.
Tracy, Coach