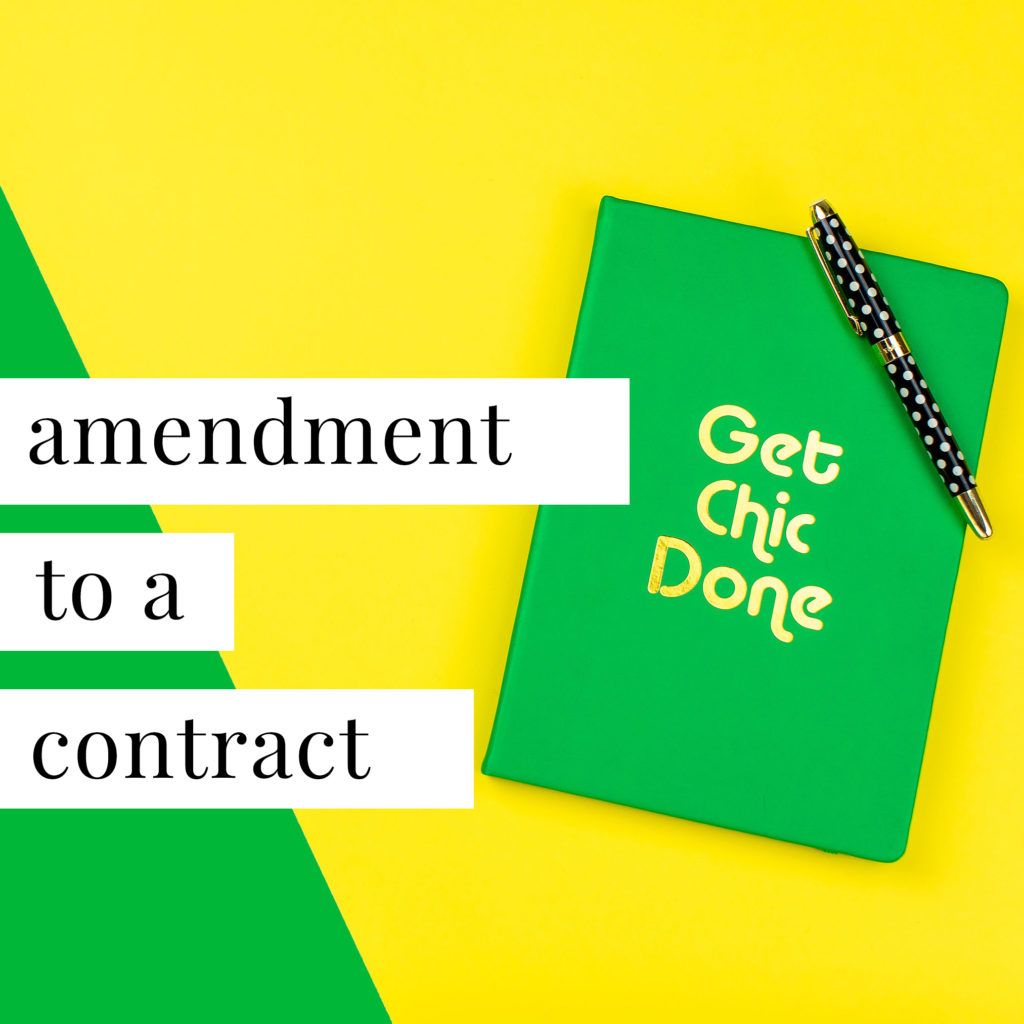 Amendment to Contract
$75
Sometimes after you've signed a contract, you or your client wants to make a change to the terms of the contract.  How do you go about doing that?  The answer is – with amendments.
You've signed a contract and now, either you or the other party wants to change a term of the contract. Maybe it's the event date, the fees, the delivery schedule. Whatever the change might be, you'll need an amendment to the contract to document that revised term.
Loved the explainer included--this is what I wanted. No one has been able to explain in plain English what various terms mean.
Anonymous
I purchased one of the legal bundles last week when I heard I won a bid and wanted to move quickly. Today, I got the redlines from my customer's legal department. They had maybe three edits and one was a missing period. In my day/full time jobs, I deal with vendors and the items I submit to legal get a lot more than three redlines. I'm new in business and was hesitant to spend the money but knew enough to get over that mindset.
Lig, Event Planner
I saw many coaching agreements by other coaches, but I wanted something with the proper legal wording that would give me enough confidence to protect both me and my clients. [I]t gave me the confidence I needed to proceed with my business.
Tracy, Coach
I bought both the marketing consultant contract and independent contractors contract! Super easy to understand and tweak for my business needs!
Ellen, Marketing Consultant
I just purchased the event planner contract ...and I LOVED how painless it was! My husband is also a lawyer and he was super impressed with the contract!
Molly, Event Planner