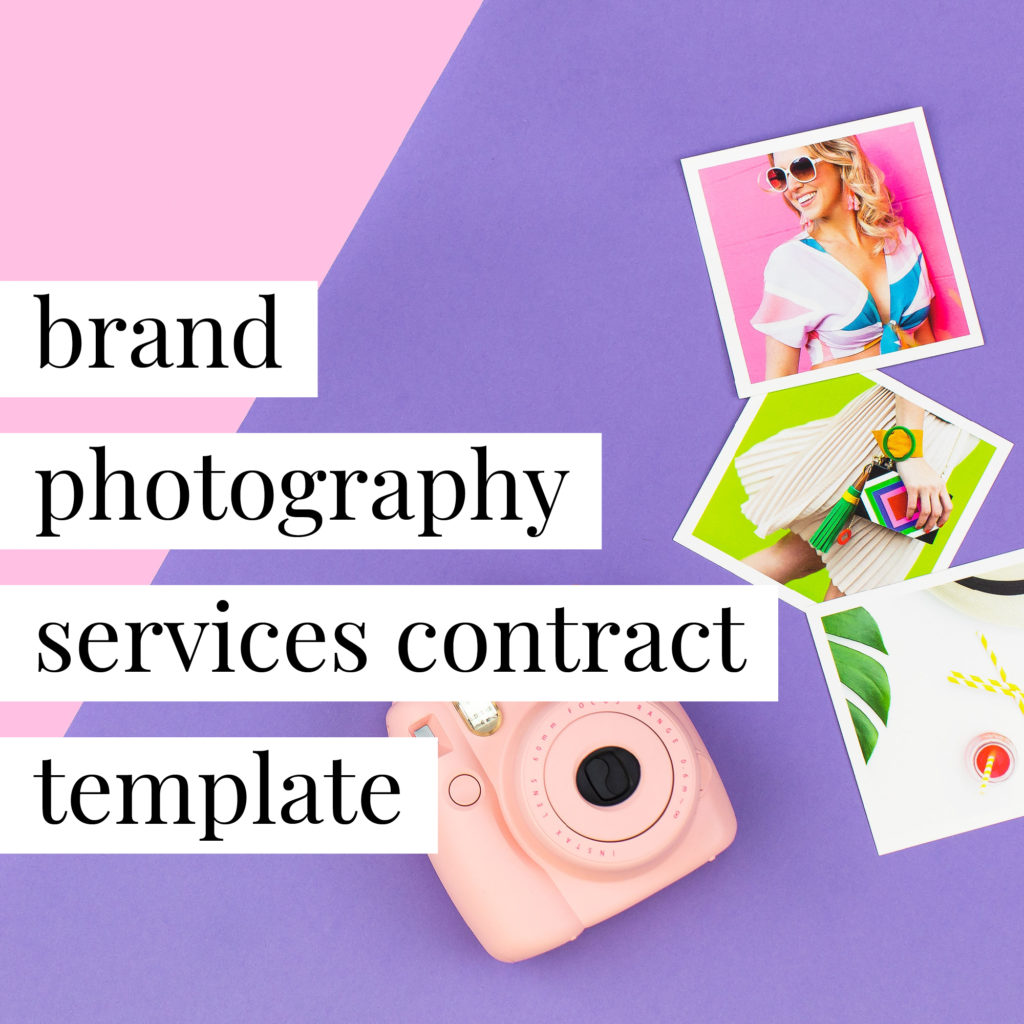 Brand Photography Services Contract Template
$275
If you're a brand photographer, don't style or snap another photo of your client's next ad campaign without this customizable contract template.
This contract template is ideal for brand photographers who have been hired to style and shoot photographs for companies or other businesses – whether it's for their next social media campaign, print ad, or styled photoshoot, or more!
It addresses a variety of important issues brand photographers needs to have in client contracts, including:
The photography services the photographer will perform for the client
How the photographer will be compensated for services
What deliverables the photographer will provide and the schedule for doing so
Who is responsible for sourcing and paying for props
What expenses need to be reimbursed by the client
What happens if the client requests additional services (like extra editing or reshoots)
What the photographer expects from clients
Permission to use photos of the project for the photographer's marketing purposes
Limiting the liability of the photographer and the client
Who owns the copyright to the photographs
How the parties can terminate the contract
What happens if there is a dispute between the parties
And much more!
I wanted to start really taking myself and my design business seriously, and having a well-drafted contract is one way to go about doing that, but I had no idea where to even start. That is, until I discovered Annette and her amazing (and amazingly affordable) contracts! Now I have an agreement for design services contract that leaves me feeling confident and protected, and it's such a relief! Not only that, but every piece of the contract is explained in detail, so I know the ins and outs of what I'm sending to clients. No more anxiety!
Melissa, Designer
I decided to invest in [Your Legal BFFs] contracts because I knew that my copy and paste from the internet contracts were not up to snuff. I always had this pit in my stomach every time I booked a new client, hoping that they went call me out on my sub-par contracts. I didn't want to find myself in a bad legal situation so something had to change.
Tiffany, Wedding Planner
I bought both the marketing consultant contract and independent contractors contract! Super easy to understand and tweak for my business needs!
Ellen, Marketing Consultant
The template has given me the confidence to book and deliver services knowing that I have properly CYA . I recently booked a client  ...  I don't think that I would have booked her with my previous contract.
Tiffany, Wedding Planner
Loved the explainer included--this is what I wanted. No one has been able to explain in plain English what various terms mean.
Anonymous