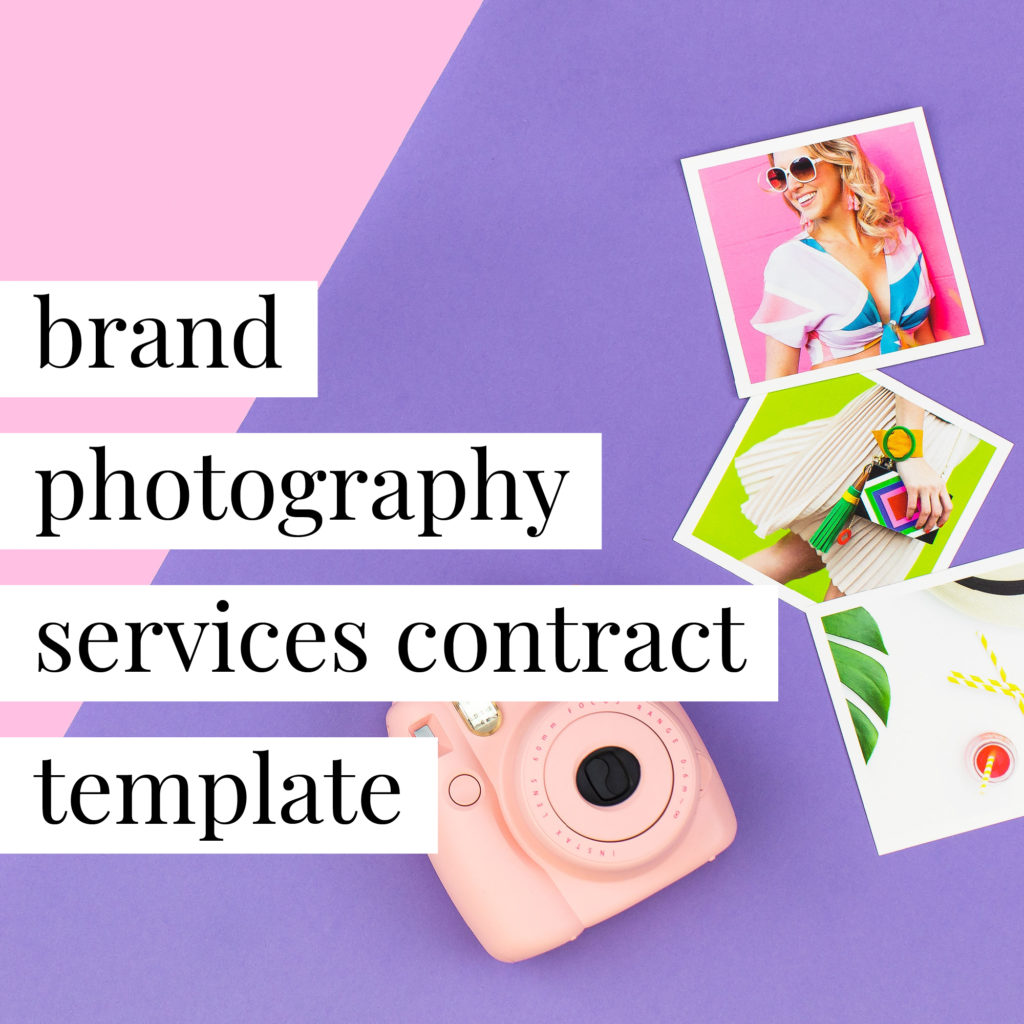 Brand Photography Services Contract Template
$275
If you're a brand photographer, don't style or snap another photo of your client's next ad campaign without this customizable contract template.
This contract template is ideal for brand photographers who have been hired to style and shoot photographs for companies or other businesses – whether it's for their next social media campaign, print ad, or styled photoshoot, or more!
It addresses a variety of important issues brand photographers needs to have in client contracts, including:
The photography services the photographer will perform for the client
How the photographer will be compensated for services
What deliverables the photographer will provide and the schedule for doing so
Who is responsible for sourcing and paying for props
What expenses need to be reimbursed by the client
What happens if the client requests additional services (like extra editing or reshoots)
What the photographer expects from clients
Permission to use photos of the project for the photographer's marketing purposes
Limiting the liability of the photographer and the client
Who owns the copyright to the photographs
How the parties can terminate the contract
What happens if there is a dispute between the parties
And much more!
The "Agreement for Design Services" contract provides everything a freelancer designer needs to provide a seamless job for a client. Without it, I would have been overused and taken advantage of by clients.
John, Co-founder of design studio
I just wanted to take a moment to thank you. I have a huge wedding I just booked, and went ahead and invested because I knew I needed to up my contract game. Turns out, Mother AND Father of the bride are high powered lawyers, and definitely scrutinized everything in a 45 min phone call. I was freaking out, but they said multiple times " You have a good lawyer" and "The contract is very thorough.
Cassandra, Event Planner
I loved that your contract was specific to my industry, so I felt much more protected than purchasing a general contract for freelancers/online business owners. As for results, I feel much more confident going to a project with clients knowing I'm legally protected and I feel like I am taken more seriously. I would say to people who are considering purchasing this contract to just go for it. It's probably the most important thing to do before working with clients.
Lauren, Graphic and Web Designer
I can't thank you enough.  A V.P. of Morgan Stanley has just signed my contract for wedding planning (for his daughter). He said that I need to congratulate my lawyer for writing such a well-balanced contract (which he signed without question).....My new contract is making it easier than ever to secure contracts which means more work than ever!!
Nikki, Wedding Planner
Loved the explainer included--this is what I wanted. No one has been able to explain in plain English what various terms mean.
Anonymous