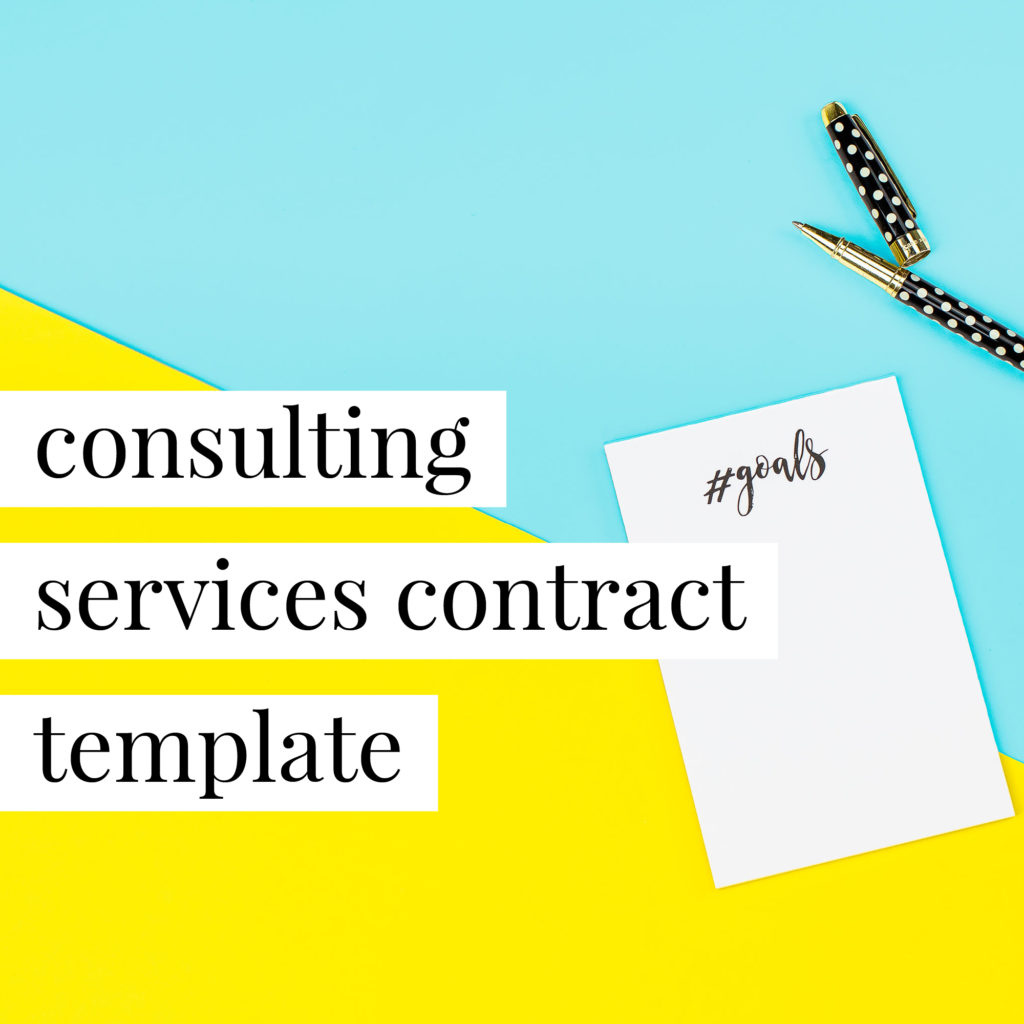 Consulting Services Contract Template
$275
Are you a consultant, a coach or other professional who offers your expertise to clients? Are you a marketing consultant who provides your expertise to clients across a variety of areas like digital, SEO, search and other marketing fields? Protect your consulting business with this customizable contract template for consultants and coaches.
Protect your consulting business with this customizable contract template for consultants and coaches.
This contract template addresses a variety of important issues consultants and coaches need to have in their client contracts for their services, including:
The services the consultant will perform for the client
How much the consultant will be compensated for their services
What expenses will be reimbursed by the client
What the consultant expects from the client
Who owns the copyright to the work product created by the consultant
How confidential information will be treated
How the parties can terminate the contract
What happens if there is a dispute between the parties
And much more
Here's how it works:
01. organize
The contract drafting process is also a business planning tool. This video and accompanying worksheet will help organize your thoughts about how you want to run YOUR (not someone else's) unique business. A little time spent here will make completing the template itself easy breezy.
02. customize
This is where all the magic happens! Step-by-step video explanations (in Plain English - no legal mumbo jumbo here) will walk you through how to customize each clause of your BRAND NEW contract with confidence. So next time a client has questions about your contract, you'll impress them with your legal know-how. Then, revise your contract against the provided checklist to double check that you've crossed all your T's and dotted all your I's. Plus, the extra video trainings will demystify the questions popping up in your mind about whether to send proposals or contracts and how to make contract changes after it's already been signed (#lesigh, it happens to the best of us).
03. systemize
Want to save time, avoid costly contract errors, and book clients a whole lot faster? Then you've got to have a system in place. These video trainings will show you how to use some of our favorite contract signing softwares (even if you've never used one before) to make getting signed contracts back from your clients a whole lot easier.
Buy Now
I just wanted to take a moment to thank you. I have a huge wedding I just booked, and went ahead and invested because I knew I needed to up my contract game. Turns out, Mother AND Father of the bride are high powered lawyers, and definitely scrutinized everything in a 45 min phone call. I was freaking out, but they said multiple times " You have a good lawyer" and "The contract is very thorough.
Cassandra, Event Planner
We absolutely love how easy it is to use [these] contracts. They have  every contract we need so it's the first place we check before thinking about hiring a lawyer.  They also has a ton of great useful information which we find to be super helpful as entrepreneurs.
Jessica, Event Planner
I started my business last year and have taken a handful of clients through word of mouth. I've been fortunate enough not to have any issues, but after completing my first large scale event under my company name, I knew it was time to 'go legit' and make sure my clients and I are both legally covered. It gives me peace of mind to know that I can clearly communicate responsibilities and liabilities to my clients.
Jessica, Event Planner
So so easy to use and make sure my legal behind is covered! Contracts are just as important as making sales. Don't put this important task on the back burner...it's too critical to ignore!
Lauren, Marketing Consultant
Annette is very knowledgeable in the creative and legal field, and provides very professional contracts and services. Being very relatable only adds to the great products and services she provides!
Reyna, Event Planner