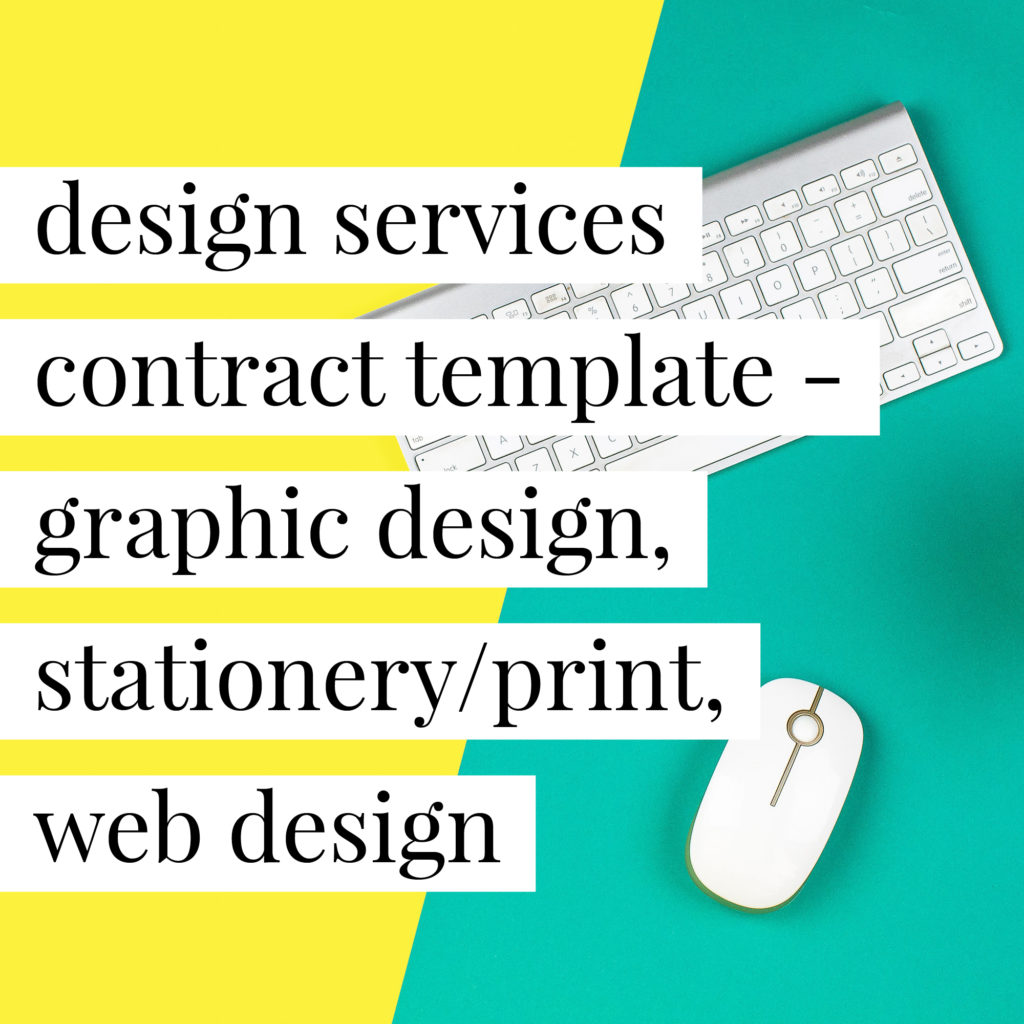 Design Services Contract Template – Graphic Design, Stationery/Print Design, Web Design
$275
Protect your design business with this customizable contract template for graphic, web, print and stationery designers.
This contract template addresses a variety of important issues designers need to have in their contracts with their clients, including:
The design services the designer will perform for the client
How much the designer will be compensated for their services
What expenses will be reimbursed by the client
How design changes and revisions will be handled
How printing requests will be addressed
How shipping requests will be addressed
What the designer expects from the client
Whether the designer needs to be accredited for his/her designs
Who owns the copyright to the designs
If support services are included in the designer's services
How confidential information will be treated
How the parties can terminate the contract
What happens if there is a dispute between the parties
And much more
This contract works well whether you do graphic, web, print or stationery design!
Loved the explainer included--this is what I wanted. No one has been able to explain in plain English what various terms mean.
Anonymous
I purchased the Independent Contractor Bundle and it saved me so much time and made me feel at ease. The instructions that came along with the contracts made them very easy to fill out on my own and feel confident in what I was about to send over to the contractor. I cannot recommend them enough!
Amy, CPA
I loved that your contract was specific to my industry, so I felt much more protected than purchasing a general contract for freelancers/online business owners. As for results, I feel much more confident going to a project with clients knowing I'm legally protected and I feel like I am taken more seriously. I would say to people who are considering purchasing this contract to just go for it. It's probably the most important thing to do before working with clients.
Lauren, Graphic and Web Designer
We absolutely love how easy it is to use [these] contracts. They have  every contract we need so it's the first place we check before thinking about hiring a lawyer.  They also has a ton of great useful information which we find to be super helpful as entrepreneurs.
Jessica, Event Planner
I wanted to shout out a big THANK YOU for the webinar today on contracts! Way to kick my butt in to gear. I know I've been putting it on the back burner and stressing about finances (business related and personal life) but you made it a no-brainer with your package! I feel like I'm going to be well taken care of, and in turn can take care of my business and my clients as a result.
Sarah, Event Planner