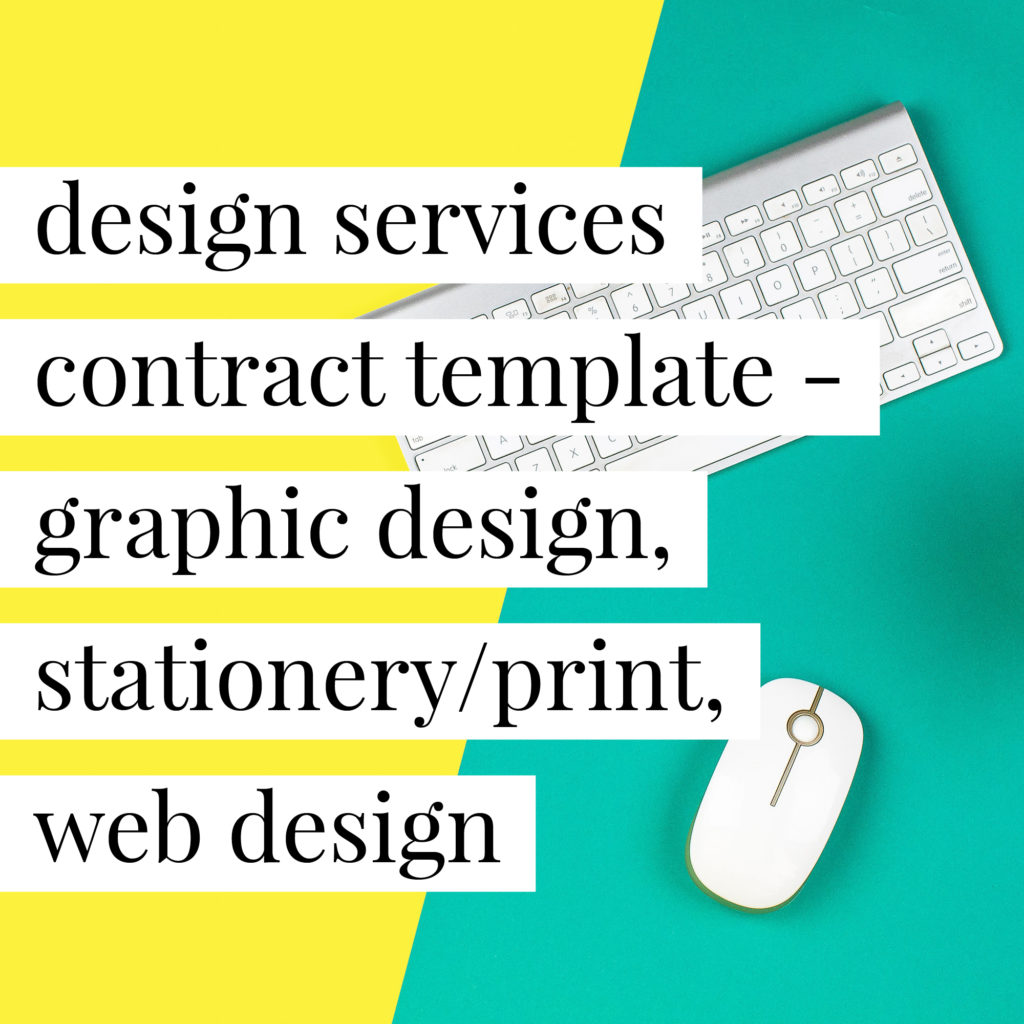 Design Services Contract Template – Graphic Design, Stationery/Print Design, Web Design
$275
Protect your design business with this customizable contract template for graphic, web, print and stationery designers.
This contract template addresses a variety of important issues designers need to have in their contracts with their clients, including:
The design services the designer will perform for the client
How much the designer will be compensated for their services
What expenses will be reimbursed by the client
How design changes and revisions will be handled
How printing requests will be addressed
How shipping requests will be addressed
What the designer expects from the client
Whether the designer needs to be accredited for his/her designs
Who owns the copyright to the designs
If support services are included in the designer's services
How confidential information will be treated
How the parties can terminate the contract
What happens if there is a dispute between the parties
And much more
This contract works well whether you do graphic, web, print or stationery design!
The template has given me the confidence to book and deliver services knowing that I have properly CYA . I recently booked a client  ...  I don't think that I would have booked her with my previous contract.
Tiffany, Wedding Planner
As a new creative, it is tempting to want to spend money on a new website, branding, business cards, etc., but your biggest investment should be in making sure that your business is covered. If you can't afford to sit down with an attorney to draft up a contract, this template is the next best thing!
Tiffany, Wedding Planner
I loved that your contract was specific to my industry, so I felt much more protected than purchasing a general contract for freelancers/online business owners. As for results, I feel much more confident going to a project with clients knowing I'm legally protected and I feel like I am taken more seriously. I would say to people who are considering purchasing this contract to just go for it. It's probably the most important thing to do before working with clients.
Lauren, Graphic and Web Designer
I just wanted to take a moment to thank you. I have a huge wedding I just booked, and went ahead and invested because I knew I needed to up my contract game. Turns out, Mother AND Father of the bride are high powered lawyers, and definitely scrutinized everything in a 45 min phone call. I was freaking out, but they said multiple times " You have a good lawyer" and "The contract is very thorough.
Cassandra, Event Planner
I saw many coaching agreements by other coaches, but I wanted something with the proper legal wording that would give me enough confidence to protect both me and my clients. [I]t gave me the confidence I needed to proceed with my business.
Tracy, Coach