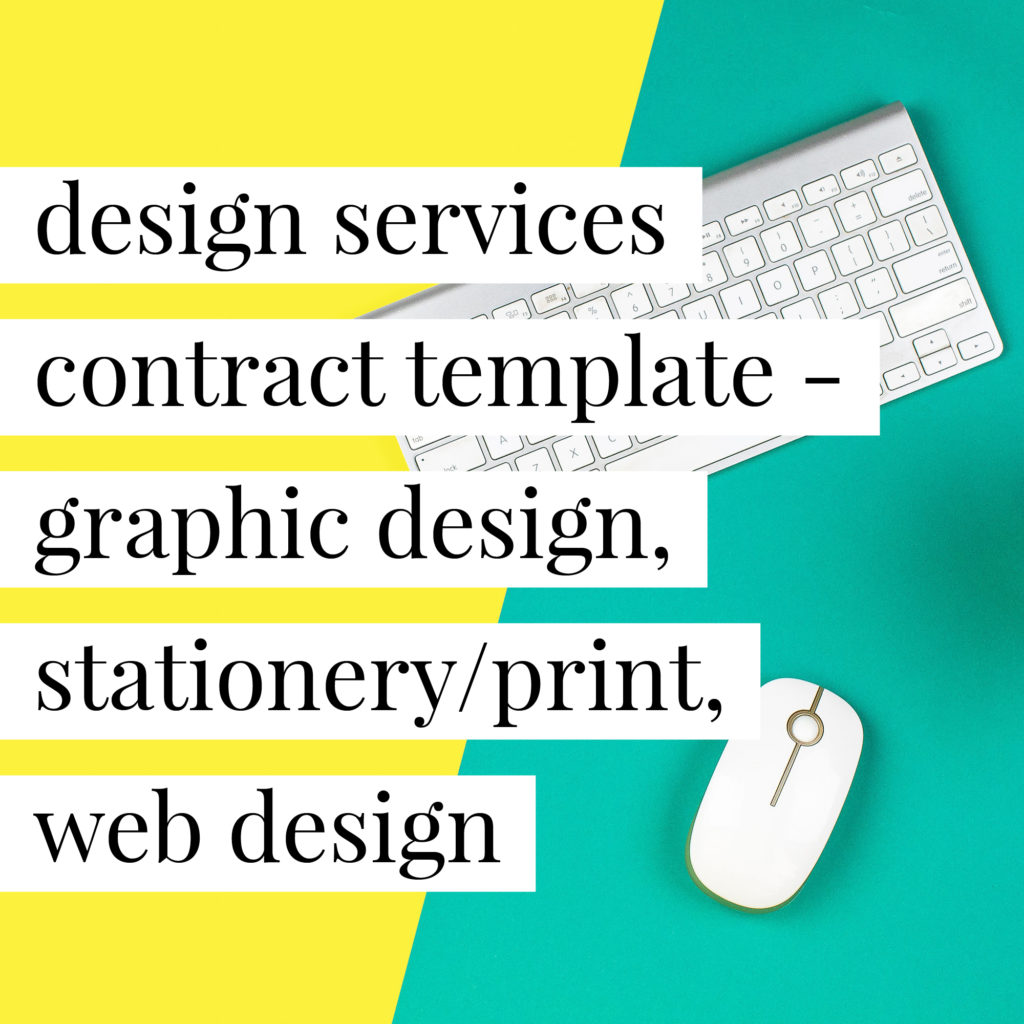 Design Services Contract Template – Graphic Design, Stationery/Print Design, Web Design
$275
Protect your design business with this customizable contract template for graphic, web, print and stationery designers.
This contract template addresses a variety of important issues designers need to have in their contracts with their clients, including:
The design services the designer will perform for the client
How much the designer will be compensated for their services
What expenses will be reimbursed by the client
How design changes and revisions will be handled
How printing requests will be addressed
How shipping requests will be addressed
What the designer expects from the client
Whether the designer needs to be accredited for his/her designs
Who owns the copyright to the designs
If support services are included in the designer's services
How confidential information will be treated
How the parties can terminate the contract
What happens if there is a dispute between the parties
And much more
This contract works well whether you do graphic, web, print or stationery design!
As a new creative, it is tempting to want to spend money on a new website, branding, business cards, etc., but your biggest investment should be in making sure that your business is covered. If you can't afford to sit down with an attorney to draft up a contract, this template is the next best thing!
Tiffany, Wedding Planner
I bought both the marketing consultant contract and independent contractors contract! Super easy to understand and tweak for my business needs!
Ellen, Marketing Consultant
I have been able to tweak the contract to accommodate the needs of each shoot and client. Overall, I think clients take me more seriously when I send a detailed contract over. It shows that I value my business, but I also value my clients in putting these in place.
Kylie, Photographer
Just received the signed contract back from my new client! It is a big, open-ended partnership & I feel so much better knowing that I've covered my you-know-what with them. Thank you a million times over for such an easy document to use.
Karen, Marketing Consultant
I purchased one of the legal bundles last week when I heard I won a bid and wanted to move quickly. Today, I got the redlines from my customer's legal department. They had maybe three edits and one was a missing period. In my day/full time jobs, I deal with vendors and the items I submit to legal get a lot more than three redlines. I'm new in business and was hesitant to spend the money but knew enough to get over that mindset.
Lig, Event Planner