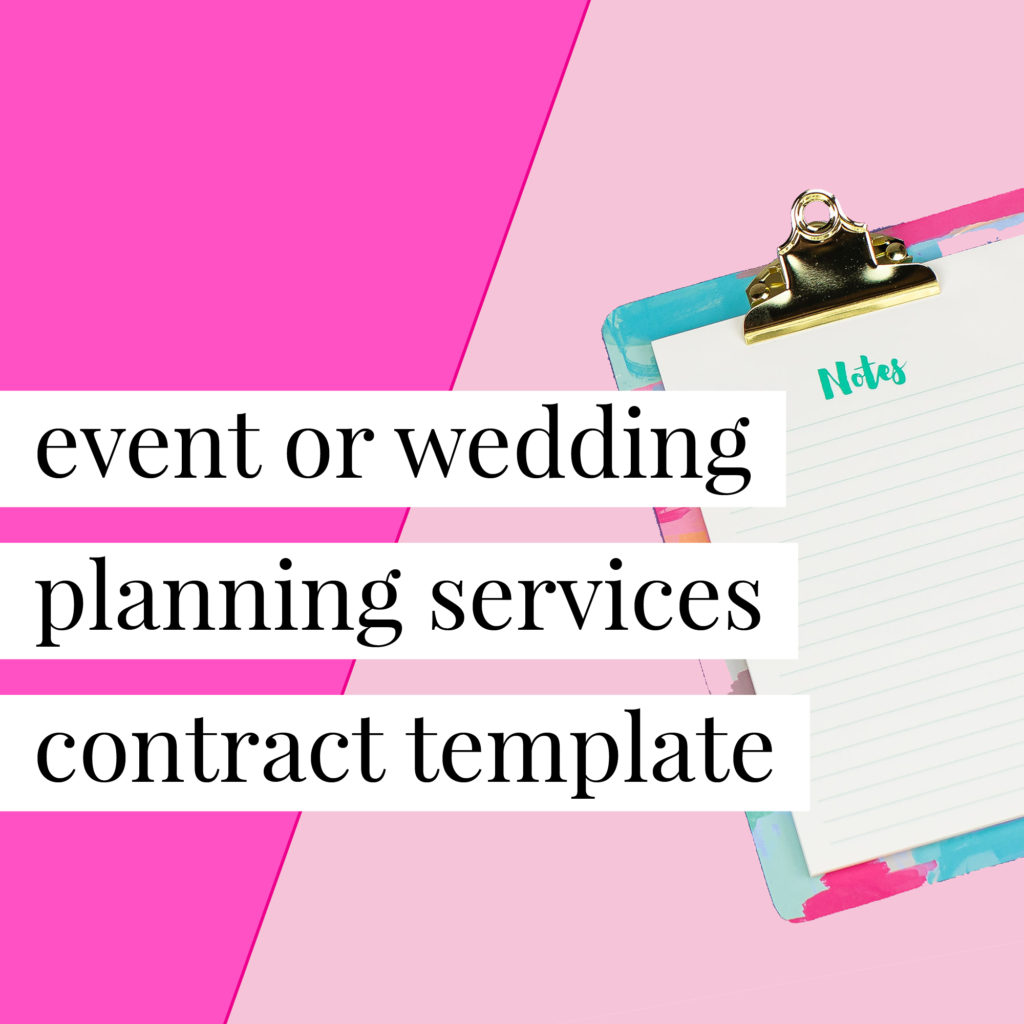 Event or Wedding Planning Services Contract Template
$347
Don't plan another event or wedding for your clients without this customizable contract template for event and wedding planners.
This contract template addresses a variety of important issues event and wedding planners need to have in their client contracts for event and wedding planning services, including:
The services the planner will perform for the clients
How the planner will be compensated for services (whether the planner charges a flat fee or a percentage of the budget)
What expenses need to be reimbursed by the client
What happens if the client requests additional services
What happens if the event is rescheduled
What happens if the event is cancelled
What happens if the planner is unable to perform services on the event/wedding date
What happens if the event/wedding date is unknown at the time of hiring the planner
What the planner expects from clients
Permission to use photos of the event/wedding for the planner's marketing purposes
Limiting the liability of the planner and the client
The planner's responsibility as it relates to other vendors
How the parties can terminate the contract
What happens if there is a dispute between the parties
And much more
This contract works well for event stylists too!
I started my business last year and have taken a handful of clients through word of mouth. I've been fortunate enough not to have any issues, but after completing my first large scale event under my company name, I knew it was time to 'go legit' and make sure my clients and I are both legally covered. It gives me peace of mind to know that I can clearly communicate responsibilities and liabilities to my clients.
Jessica, Event Planner
I've been in business for a long time--too long to not have official, legal contracts. It was always on my list to do, but I just never took the time or made the investment to make it happen. Then a dreamy client asked for some changes to the project agreements I sent her, and I knew it was time to get official. I want to protect myself and my business, but even more so I want to make sure that my clients feel comfortable with the information and access they're giving me to their businesses.
Abby, Writer/Marketing Consultant
Just received the signed contract back from my new client! It is a big, open-ended partnership & I feel so much better knowing that I've covered my you-know-what with them. Thank you a million times over for such an easy document to use.
Karen, Marketing Consultant
The template has given me the confidence to book and deliver services knowing that I have properly CYA . I recently booked a client  ...  I don't think that I would have booked her with my previous contract.
Tiffany, Wedding Planner
We absolutely love how easy it is to use [these] contracts. They have  every contract we need so it's the first place we check before thinking about hiring a lawyer.  They also has a ton of great useful information which we find to be super helpful as entrepreneurs.
Jessica, Event Planner