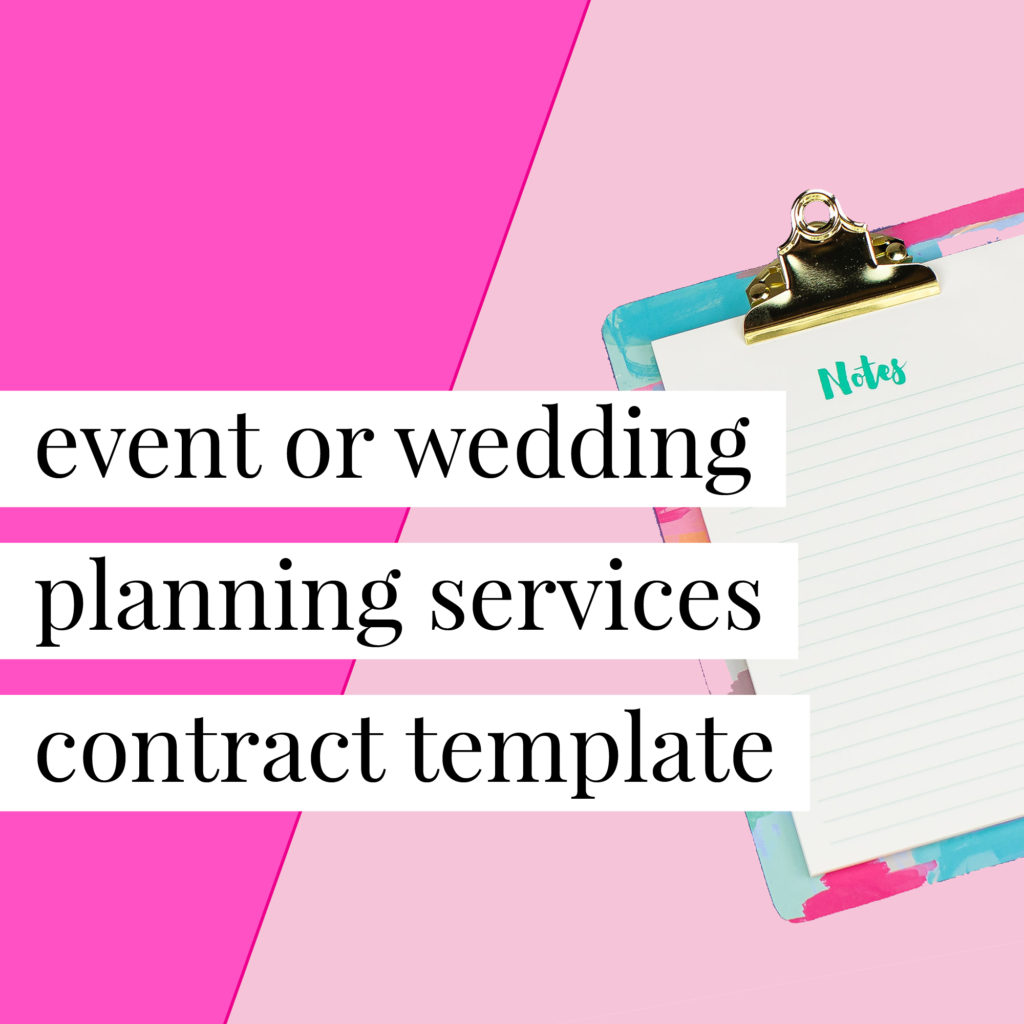 Event or Wedding Planning Services Contract Template
$347
Don't plan another event or wedding for your clients without this customizable contract template for event and wedding planners.
This contract template addresses a variety of important issues event and wedding planners need to have in their client contracts for event and wedding planning services, including:
The services the planner will perform for the clients
How the planner will be compensated for services (whether the planner charges a flat fee or a percentage of the budget)
What expenses need to be reimbursed by the client
What happens if the client requests additional services
What happens if the event is rescheduled
What happens if the event is cancelled
What happens if the planner is unable to perform services on the event/wedding date
What happens if the event/wedding date is unknown at the time of hiring the planner
What the planner expects from clients
Permission to use photos of the event/wedding for the planner's marketing purposes
Limiting the liability of the planner and the client
The planner's responsibility as it relates to other vendors
How the parties can terminate the contract
What happens if there is a dispute between the parties
And much more
This contract works well for event stylists too!
I purchased another contract through another company first, and wasn't satisfied. Then, I came across a sale of yours and decided to give it a try. LOVE it. It covers EVERYTHING & more!! I feel safe, covered and like I have no worries for my business in regards to contracts.
Moriah, Photographer
Loved the explainer included--this is what I wanted. No one has been able to explain in plain English what various terms mean.
Anonymous
I loved that your contract was specific to my industry, so I felt much more protected than purchasing a general contract for freelancers/online business owners. As for results, I feel much more confident going to a project with clients knowing I'm legally protected and I feel like I am taken more seriously. I would say to people who are considering purchasing this contract to just go for it. It's probably the most important thing to do before working with clients.
Lauren, Graphic and Web Designer
When I first started my business, I was using contracts I'd created in a piecemeal fashion from other contracts I'd found online. I wasn't sure if they were thorough, reasonable for all parties, or even legally binding. Transitioning to the use of [Your Legal BFF's] contract templates gave me the confidence that I was presenting myself in a much more professional manner, and the security in knowing that my contracts were fair, equitable, and legally sound.
Nikeva, Wedding Planner
I wanted to start really taking myself and my design business seriously, and having a well-drafted contract is one way to go about doing that, but I had no idea where to even start. That is, until I discovered Annette and her amazing (and amazingly affordable) contracts! Now I have an agreement for design services contract that leaves me feeling confident and protected, and it's such a relief! Not only that, but every piece of the contract is explained in detail, so I know the ins and outs of what I'm sending to clients. No more anxiety!
Melissa, Designer