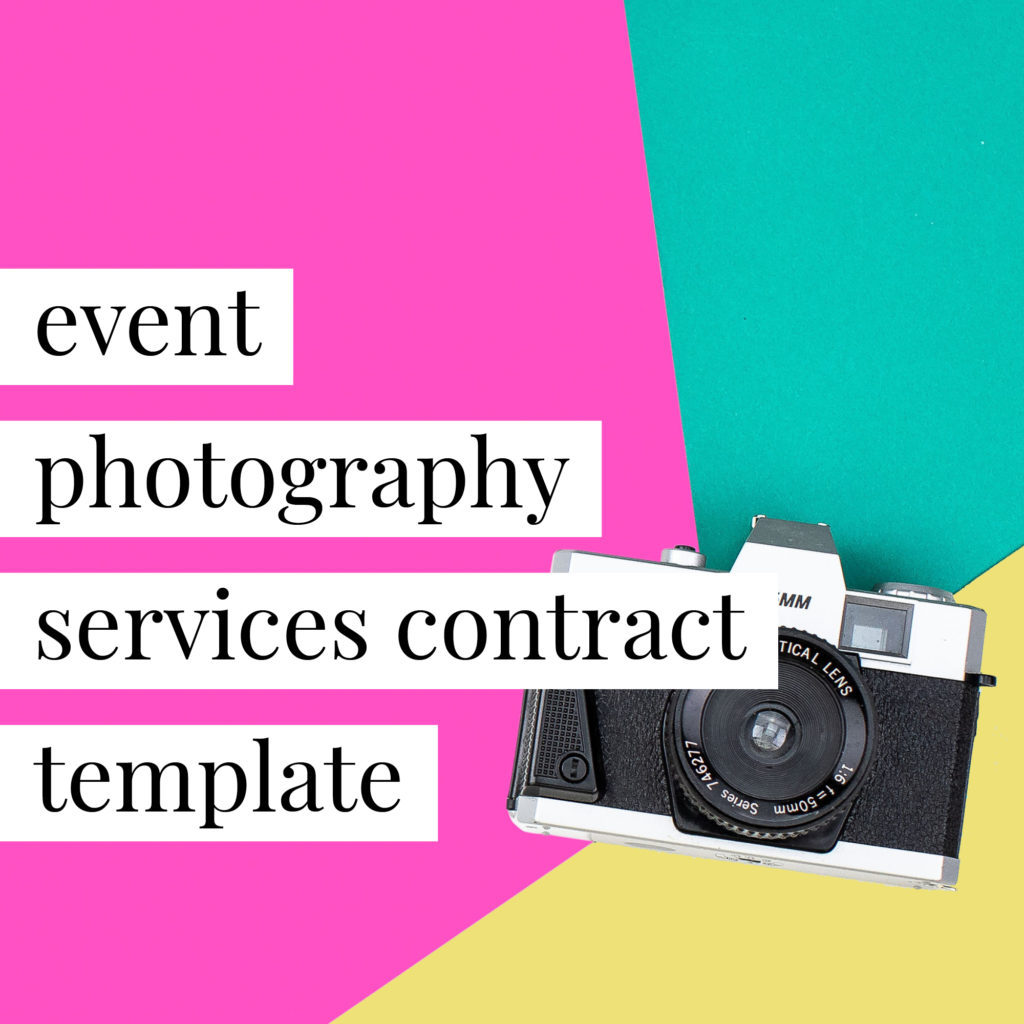 Event Photography Services Contract Template
$275
Don't snap another photo of your client's event without this customizable contract template. This contract template is ideal for photographers who have been hired to photograph an event for their clients – baby showers, bridal showers, social gatherings, corporate meetings, and much more!
It addresses a variety of important issues photographers needs to have in client contracts, including:
The photography services the photographer will perform for the client
How the photographer will be compensated for services
What expenses need to be reimbursed by the client
What happens if the client requests additional services
What happens if the event is rescheduled
What happens if the event is cancelled
What happens if the photographer is unable to perform services on the event date
What the photographer expects from clients
Permission to use photos of the event for the photographer's marketing purposes
Limiting the liability of the photographer and the client
Who owns the copyright to the photographs
How the parties can terminate the contract
What happens if there is a dispute between the parties
And much more
I am in the processing of growing my team, taking on more clients with bigger and more involved weddings....I'm taking the necessary steps to ensure that my team and I are covered, even if it means investing more in Your Legal BFFs templates ahead of time. Better safe than sorry!
Katherine, Wedding Planner
Annette is very knowledgeable in the creative and legal field, and provides very professional contracts and services. Being very relatable only adds to the great products and services she provides!
Reyna, Event Planner
The "Agreement for Design Services" contract provides everything a freelancer designer needs to provide a seamless job for a client. Without it, I would have been overused and taken advantage of by clients.
John, Co-founder of design studio
I purchased the Independent Contractor Bundle and it saved me so much time and made me feel at ease. The instructions that came along with the contracts made them very easy to fill out on my own and feel confident in what I was about to send over to the contractor. I cannot recommend them enough!
Amy, CPA
I have been able to tweak the contract to accommodate the needs of each shoot and client. Overall, I think clients take me more seriously when I send a detailed contract over. It shows that I value my business, but I also value my clients in putting these in place.
Kylie, Photographer