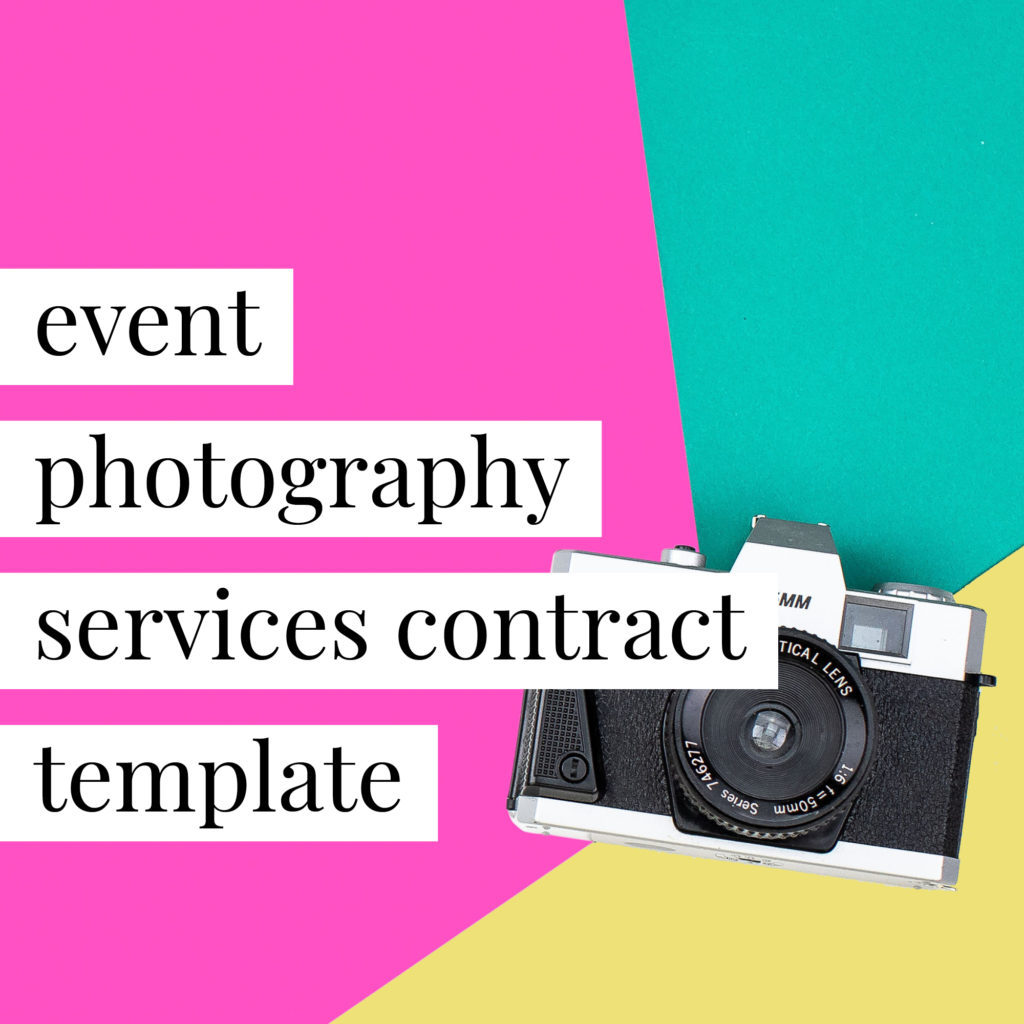 Event Photography Services Contract Template
$275
Don't snap another photo of your client's event without this customizable contract template. This contract template is ideal for photographers who have been hired to photograph an event for their clients – baby showers, bridal showers, social gatherings, corporate meetings, and much more!
It addresses a variety of important issues photographers needs to have in client contracts, including:
The photography services the photographer will perform for the client
How the photographer will be compensated for services
What expenses need to be reimbursed by the client
What happens if the client requests additional services
What happens if the event is rescheduled
What happens if the event is cancelled
What happens if the photographer is unable to perform services on the event date
What the photographer expects from clients
Permission to use photos of the event for the photographer's marketing purposes
Limiting the liability of the photographer and the client
Who owns the copyright to the photographs
How the parties can terminate the contract
What happens if there is a dispute between the parties
And much more
Annette is very knowledgeable in the creative and legal field, and provides very professional contracts and services. Being very relatable only adds to the great products and services she provides!
Reyna, Event Planner
Loved the explainer included--this is what I wanted. No one has been able to explain in plain English what various terms mean.
Anonymous
I wanted to shout out a big THANK YOU for the webinar today on contracts! Way to kick my butt in to gear. I know I've been putting it on the back burner and stressing about finances (business related and personal life) but you made it a no-brainer with your package! I feel like I'm going to be well taken care of, and in turn can take care of my business and my clients as a result.
Sarah, Event Planner
I've been in business for a long time--too long to not have official, legal contracts. It was always on my list to do, but I just never took the time or made the investment to make it happen. Then a dreamy client asked for some changes to the project agreements I sent her, and I knew it was time to get official. I want to protect myself and my business, but even more so I want to make sure that my clients feel comfortable with the information and access they're giving me to their businesses.
Abby, Writer/Marketing Consultant
I am in the processing of growing my team, taking on more clients with bigger and more involved weddings....I'm taking the necessary steps to ensure that my team and I are covered, even if it means investing more in Your Legal BFFs templates ahead of time. Better safe than sorry!
Katherine, Wedding Planner