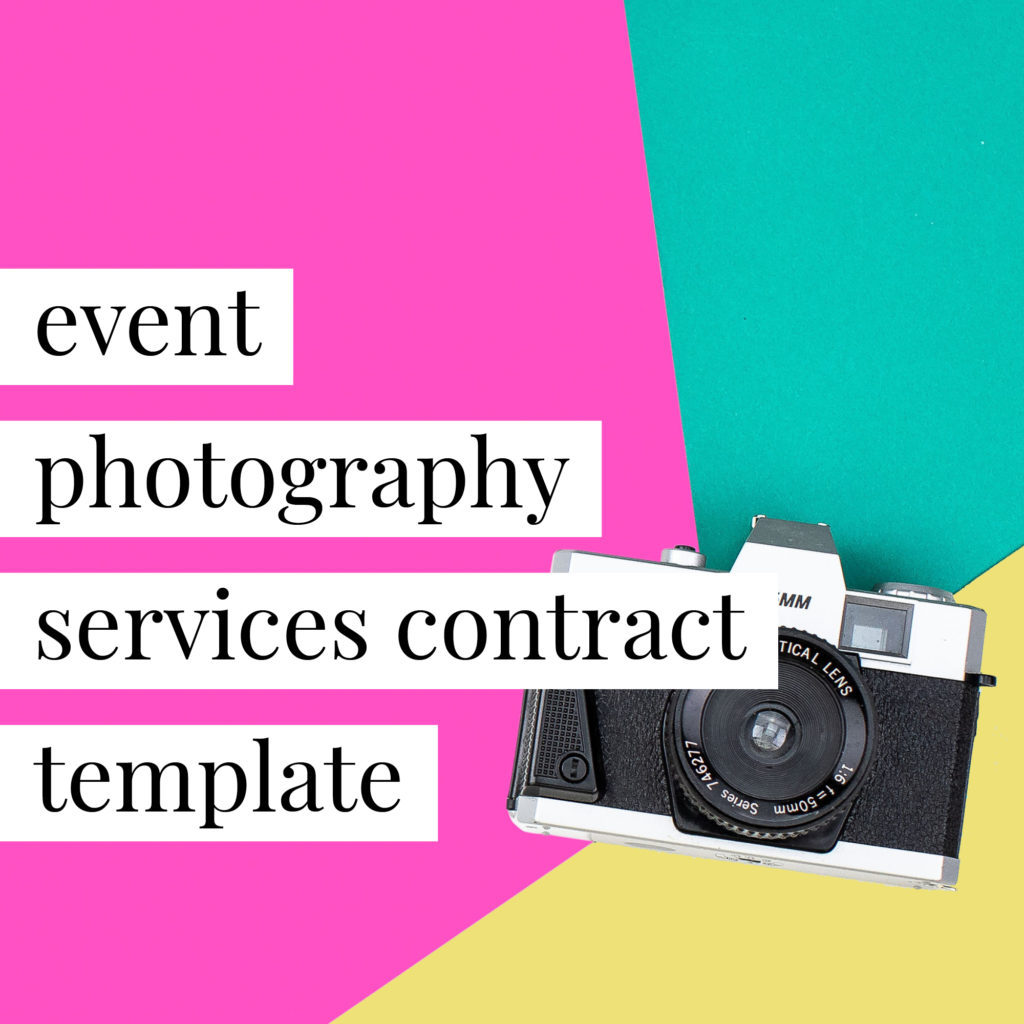 Event Photography Services Contract Template
$275
Don't snap another photo of your client's event without this customizable contract template. This contract template is ideal for photographers who have been hired to photograph an event for their clients – baby showers, bridal showers, social gatherings, corporate meetings, and much more!
It addresses a variety of important issues photographers needs to have in client contracts, including:
The photography services the photographer will perform for the client
How the photographer will be compensated for services
What expenses need to be reimbursed by the client
What happens if the client requests additional services
What happens if the event is rescheduled
What happens if the event is cancelled
What happens if the photographer is unable to perform services on the event date
What the photographer expects from clients
Permission to use photos of the event for the photographer's marketing purposes
Limiting the liability of the photographer and the client
Who owns the copyright to the photographs
How the parties can terminate the contract
What happens if there is a dispute between the parties
And much more
I have been able to tweak the contract to accommodate the needs of each shoot and client. Overall, I think clients take me more seriously when I send a detailed contract over. It shows that I value my business, but I also value my clients in putting these in place.
Kylie, Photographer
Loved the explainer included--this is what I wanted. No one has been able to explain in plain English what various terms mean.
Anonymous
The template has given me the confidence to book and deliver services knowing that I have properly CYA . I recently booked a client  ...  I don't think that I would have booked her with my previous contract.
Tiffany, Wedding Planner
We absolutely love how easy it is to use [these] contracts. They have  every contract we need so it's the first place we check before thinking about hiring a lawyer.  They also has a ton of great useful information which we find to be super helpful as entrepreneurs.
Jessica, Event Planner
I purchased another contract through another company first, and wasn't satisfied. Then, I came across a sale of yours and decided to give it a try. LOVE it. It covers EVERYTHING & more!! I feel safe, covered and like I have no worries for my business in regards to contracts.
Moriah, Photographer