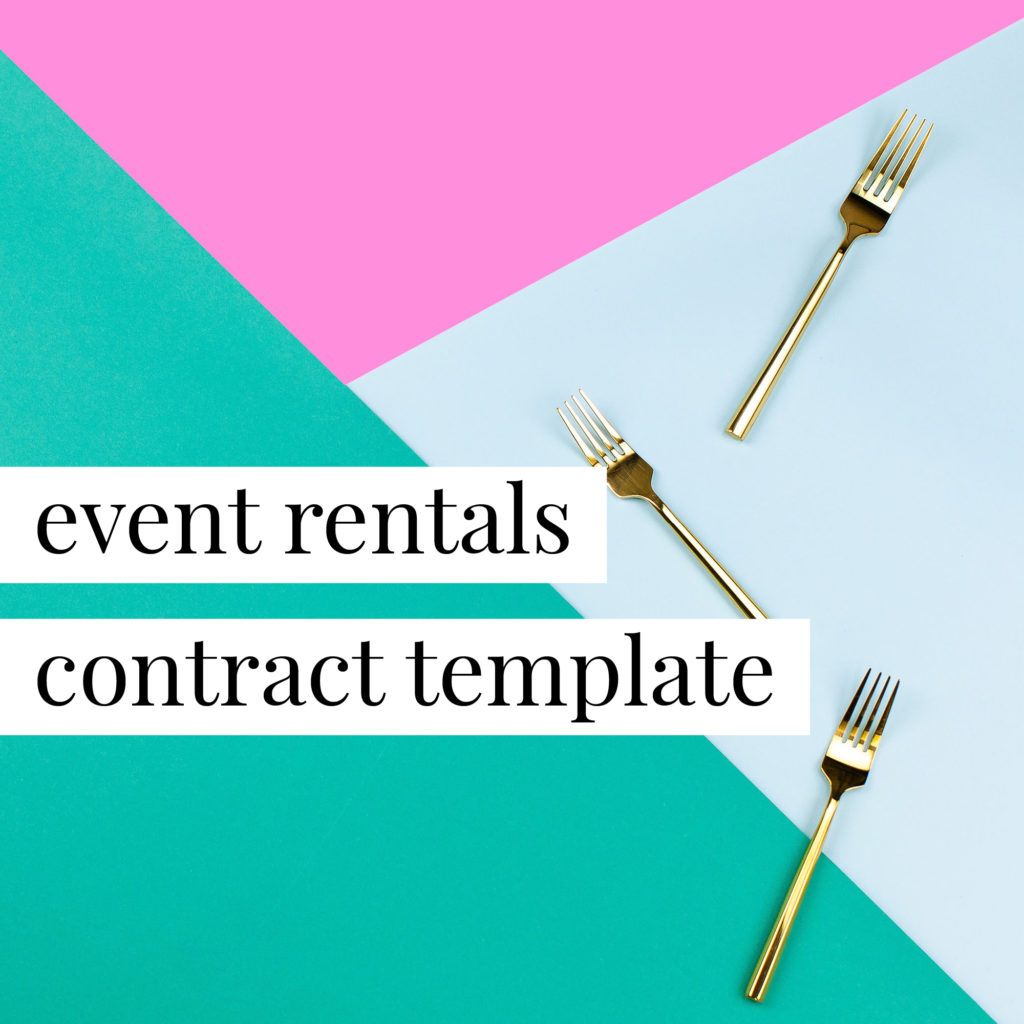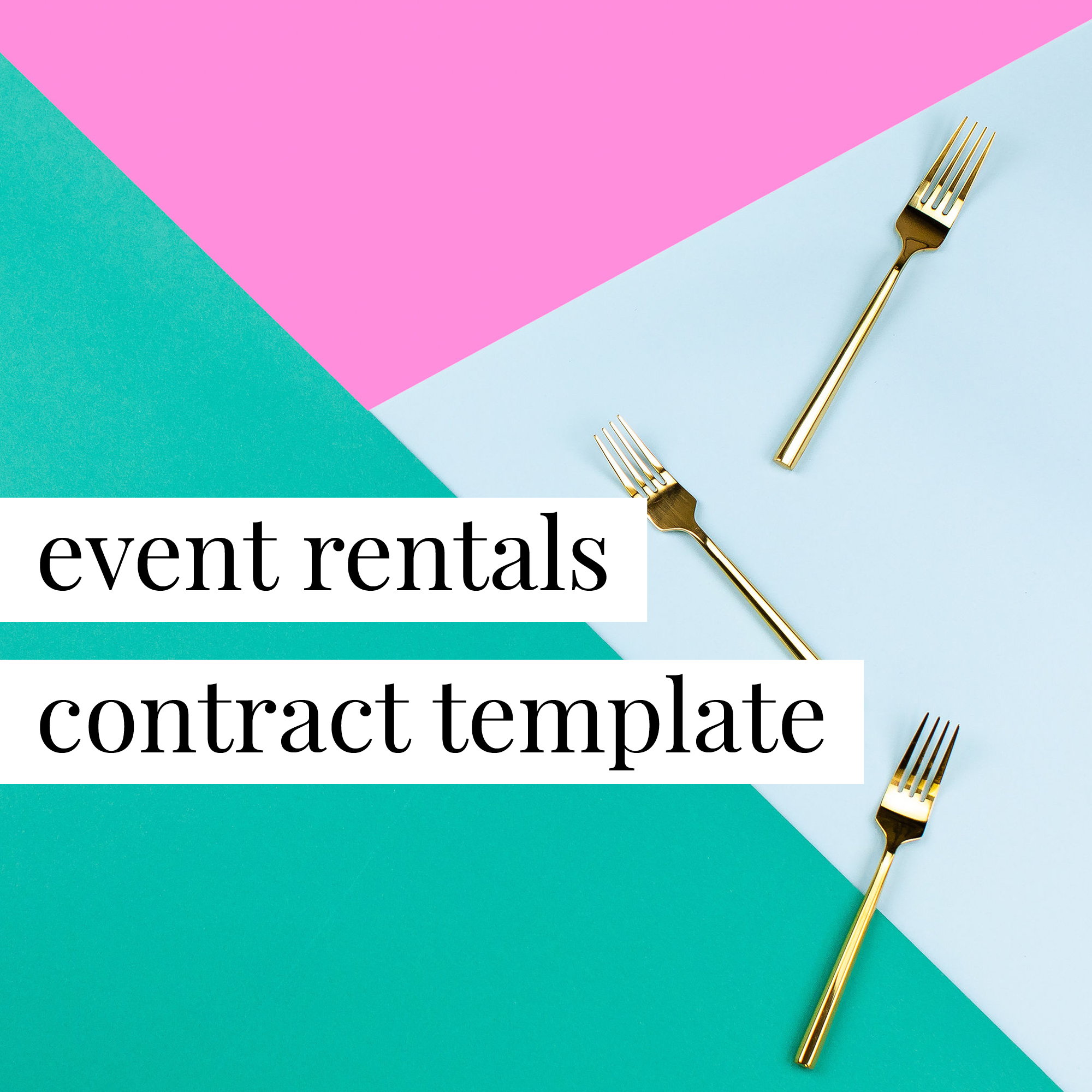 Event Rentals Contract Template
$275
Don't loan out another item from your precious collection without this customizable contract template.
This contract template is ideal for rental companies that rent out items such as props, furniture, tabletop items, and decorative accessories for use at events. It addresses a variety of important issues event rental companies need to have in their client contracts, including:
A description of items to be rented
The rental fees to be charged
The damage deposit to be collected
What happens if the event is rescheduled
What happens if the event is cancelled
What happens if the client requests additional rental items
What happens if loaned items are damaged or lost
Permission to use photos of the event/wedding for the event rental company's marketing purposes
Limitation the liability of the parties
How the parties can terminate the contract
What happens if there is a dispute between the parties
And much more
I did not want to pay an attorney hundreds/thousands of dollars to prepare a contract for me. I was happy that the template was so easy to use and that I was able to create a contract quickly. I have made minor modifications, but that agreement has already been used 16 times in the past 7 months!
Lynn, Wedding Planner
I am in the processing of growing my team, taking on more clients with bigger and more involved weddings....I'm taking the necessary steps to ensure that my team and I are covered, even if it means investing more in Your Legal BFFs templates ahead of time. Better safe than sorry!
Katherine, Wedding Planner
I started my business last year and have taken a handful of clients through word of mouth. I've been fortunate enough not to have any issues, but after completing my first large scale event under my company name, I knew it was time to 'go legit' and make sure my clients and I are both legally covered. It gives me peace of mind to know that I can clearly communicate responsibilities and liabilities to my clients.
Jessica, Event Planner
I decided to invest in [Your Legal BFFs] contracts because I knew that my copy and paste from the internet contracts were not up to snuff. I always had this pit in my stomach every time I booked a new client, hoping that they went call me out on my sub-par contracts. I didn't want to find myself in a bad legal situation so something had to change.
Tiffany, Wedding Planner
As a new creative, it is tempting to want to spend money on a new website, branding, business cards, etc., but your biggest investment should be in making sure that your business is covered. If you can't afford to sit down with an attorney to draft up a contract, this template is the next best thing!
Tiffany, Wedding Planner