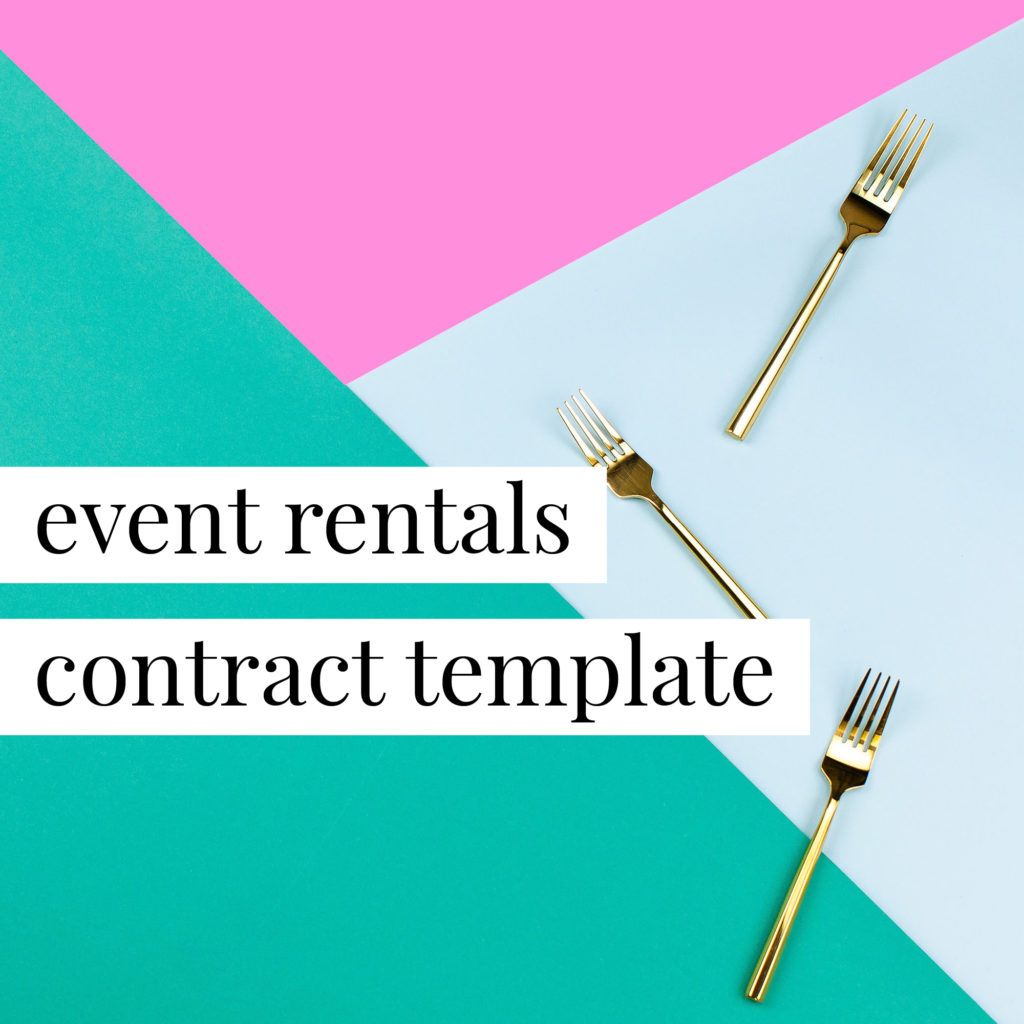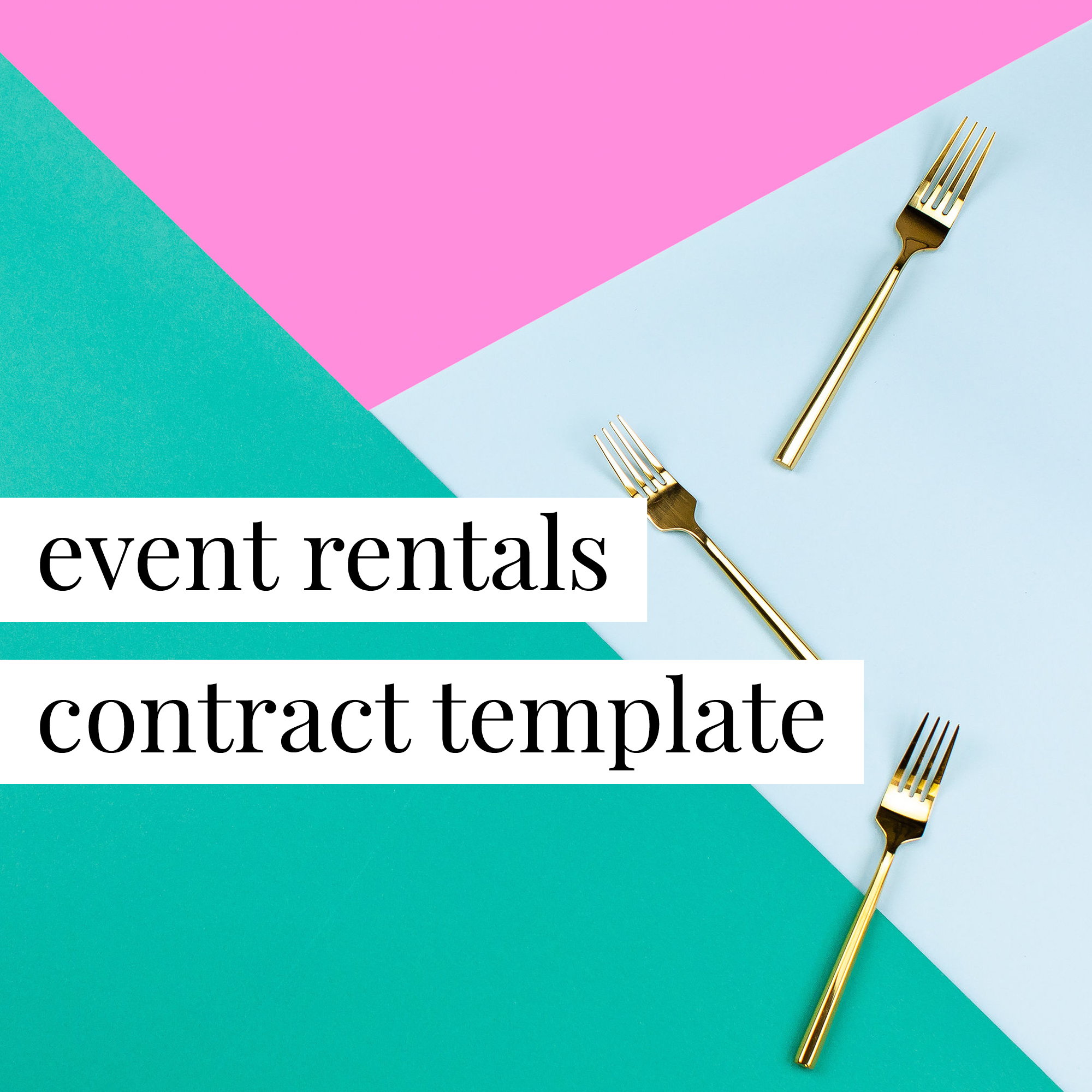 Event Rentals Contract Template
$275
Don't loan out another item from your precious collection without this customizable contract template.
This contract template is ideal for rental companies that rent out items such as props, furniture, tabletop items, and decorative accessories for use at events. It addresses a variety of important issues event rental companies need to have in their client contracts, including:
A description of items to be rented
The rental fees to be charged
The damage deposit to be collected
What happens if the event is rescheduled
What happens if the event is cancelled
What happens if the client requests additional rental items
What happens if loaned items are damaged or lost
Permission to use photos of the event/wedding for the event rental company's marketing purposes
Limitation the liability of the parties
How the parties can terminate the contract
What happens if there is a dispute between the parties
And much more
I couldn't ask for a better customer experience. I went from anxious to relieved in a matter of hours!
Allison, Consultant
I bought both the marketing consultant contract and independent contractors contract! Super easy to understand and tweak for my business needs!
Ellen, Marketing Consultant
I decided to invest in [Your Legal BFFs] contracts because I knew that my copy and paste from the internet contracts were not up to snuff. I always had this pit in my stomach every time I booked a new client, hoping that they went call me out on my sub-par contracts. I didn't want to find myself in a bad legal situation so something had to change.
Tiffany, Wedding Planner
I saw many coaching agreements by other coaches, but I wanted something with the proper legal wording that would give me enough confidence to protect both me and my clients. [I]t gave me the confidence I needed to proceed with my business.
Tracy, Coach
Annette is very knowledgeable in the creative and legal field, and provides very professional contracts and services. Being very relatable only adds to the great products and services she provides!
Reyna, Event Planner