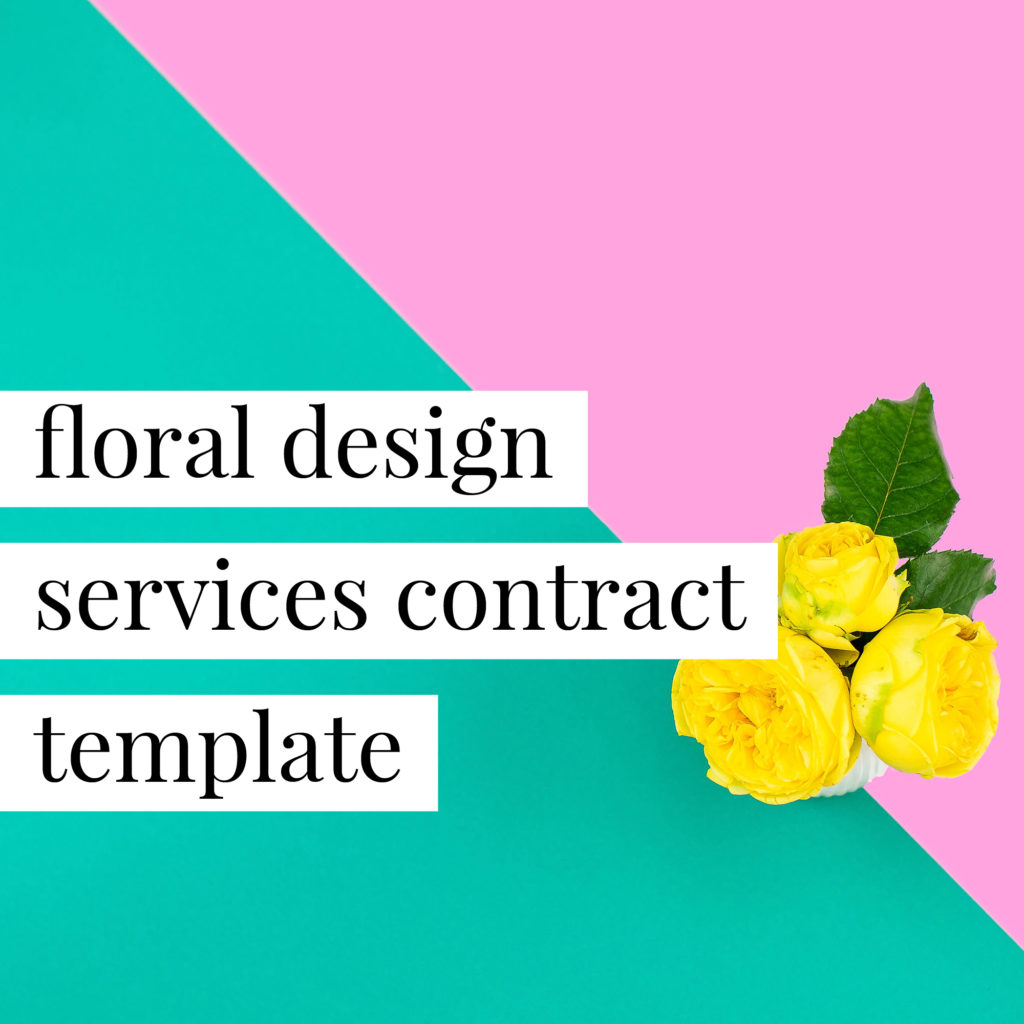 Floral Design Services Contract Template
$275
Protect your floral design business with this customizable contract template. It's ideal for florists, floral designers and stylists who provide floral arrangements to clients for a variety of events.
This contract template addresses a variety of important issues florists and floral designers need to have in their client contracts for floral design services, including:
The floral arrangements and/or rentals that will be provided to client
The delivery schedule
How the floral designer will be compensated
What happens if the event is rescheduled
What happens if the event is cancelled
What happens if the client requests additional services
What happens if the client or floral designer needs to be make changes to the order
What happens if loaned items are damaged or lost
Permission to use photos of the event/wedding for the floral designer's marketing purposes
How the parties can terminate the contract
What happens if there is a dispute between the parties
And much more
Loved the explainer included--this is what I wanted. No one has been able to explain in plain English what various terms mean.
Anonymous
I started my business last year and have taken a handful of clients through word of mouth. I've been fortunate enough not to have any issues, but after completing my first large scale event under my company name, I knew it was time to 'go legit' and make sure my clients and I are both legally covered. It gives me peace of mind to know that I can clearly communicate responsibilities and liabilities to my clients.
Jessica, Event Planner
When I first started my business, I was using contracts I'd created in a piecemeal fashion from other contracts I'd found online. I wasn't sure if they were thorough, reasonable for all parties, or even legally binding. Transitioning to the use of [Your Legal BFF's] contract templates gave me the confidence that I was presenting myself in a much more professional manner, and the security in knowing that my contracts were fair, equitable, and legally sound.
Nikeva, Wedding Planner
We absolutely love how easy it is to use [these] contracts. They have  every contract we need so it's the first place we check before thinking about hiring a lawyer.  They also has a ton of great useful information which we find to be super helpful as entrepreneurs.
Jessica, Event Planner
I just wanted to take a moment to thank you. I have a huge wedding I just booked, and went ahead and invested because I knew I needed to up my contract game. Turns out, Mother AND Father of the bride are high powered lawyers, and definitely scrutinized everything in a 45 min phone call. I was freaking out, but they said multiple times " You have a good lawyer" and "The contract is very thorough.
Cassandra, Event Planner