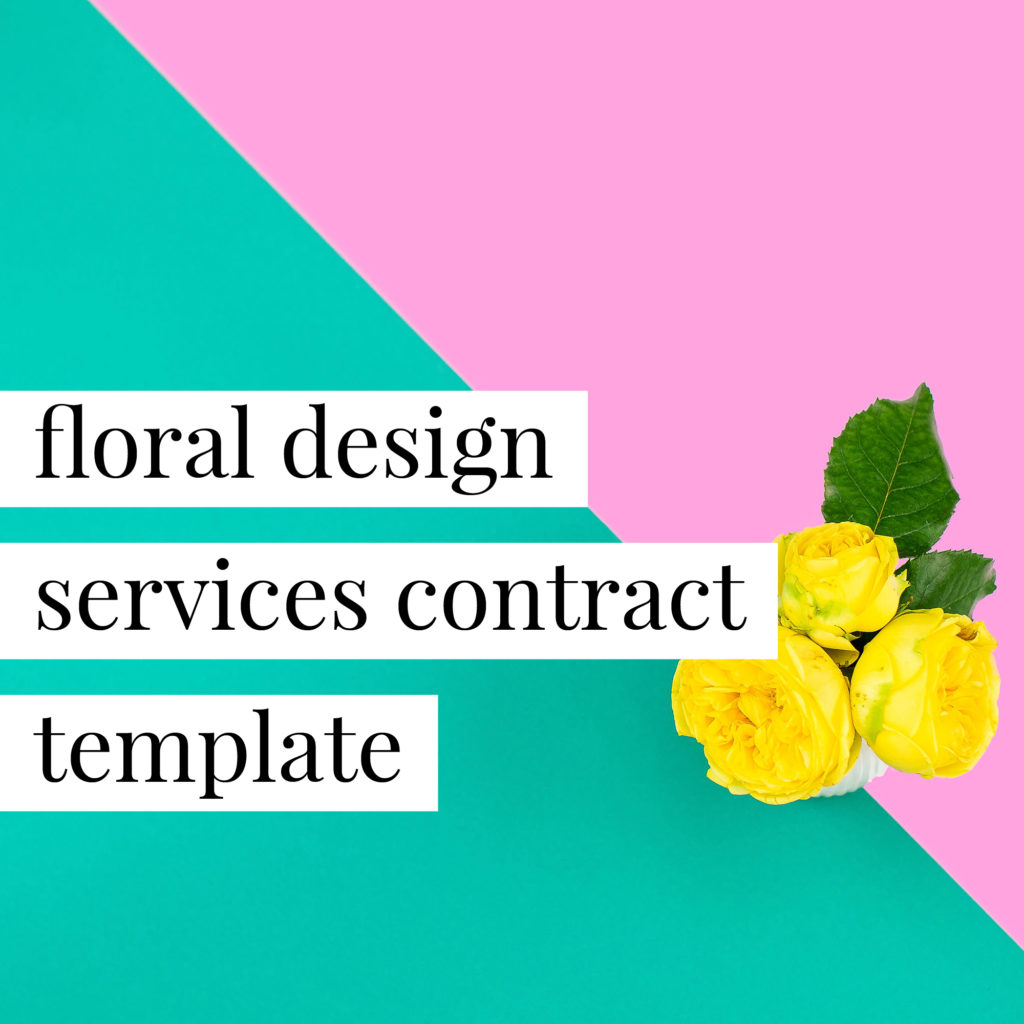 Floral Design Services Contract Template
$275
Protect your floral design business with this customizable contract template. It's ideal for florists, floral designers and stylists who provide floral arrangements to clients for a variety of events.
This contract template addresses a variety of important issues florists and floral designers need to have in their client contracts for floral design services, including:
The floral arrangements and/or rentals that will be provided to client
The delivery schedule
How the floral designer will be compensated
What happens if the event is rescheduled
What happens if the event is cancelled
What happens if the client requests additional services
What happens if the client or floral designer needs to be make changes to the order
What happens if loaned items are damaged or lost
Permission to use photos of the event/wedding for the floral designer's marketing purposes
How the parties can terminate the contract
What happens if there is a dispute between the parties
And much more
I just wanted to take a moment to thank you. I have a huge wedding I just booked, and went ahead and invested because I knew I needed to up my contract game. Turns out, Mother AND Father of the bride are high powered lawyers, and definitely scrutinized everything in a 45 min phone call. I was freaking out, but they said multiple times " You have a good lawyer" and "The contract is very thorough.
Cassandra, Event Planner
I couldn't ask for a better customer experience. I went from anxious to relieved in a matter of hours!
Allison, Consultant
I can't thank you enough.  A V.P. of Morgan Stanley has just signed my contract for wedding planning (for his daughter). He said that I need to congratulate my lawyer for writing such a well-balanced contract (which he signed without question).....My new contract is making it easier than ever to secure contracts which means more work than ever!!
Nikki, Wedding Planner
Annette is very knowledgeable in the creative and legal field, and provides very professional contracts and services. Being very relatable only adds to the great products and services she provides!
Reyna, Event Planner
The "Agreement for Design Services" contract provides everything a freelancer designer needs to provide a seamless job for a client. Without it, I would have been overused and taken advantage of by clients.
John, Co-founder of design studio