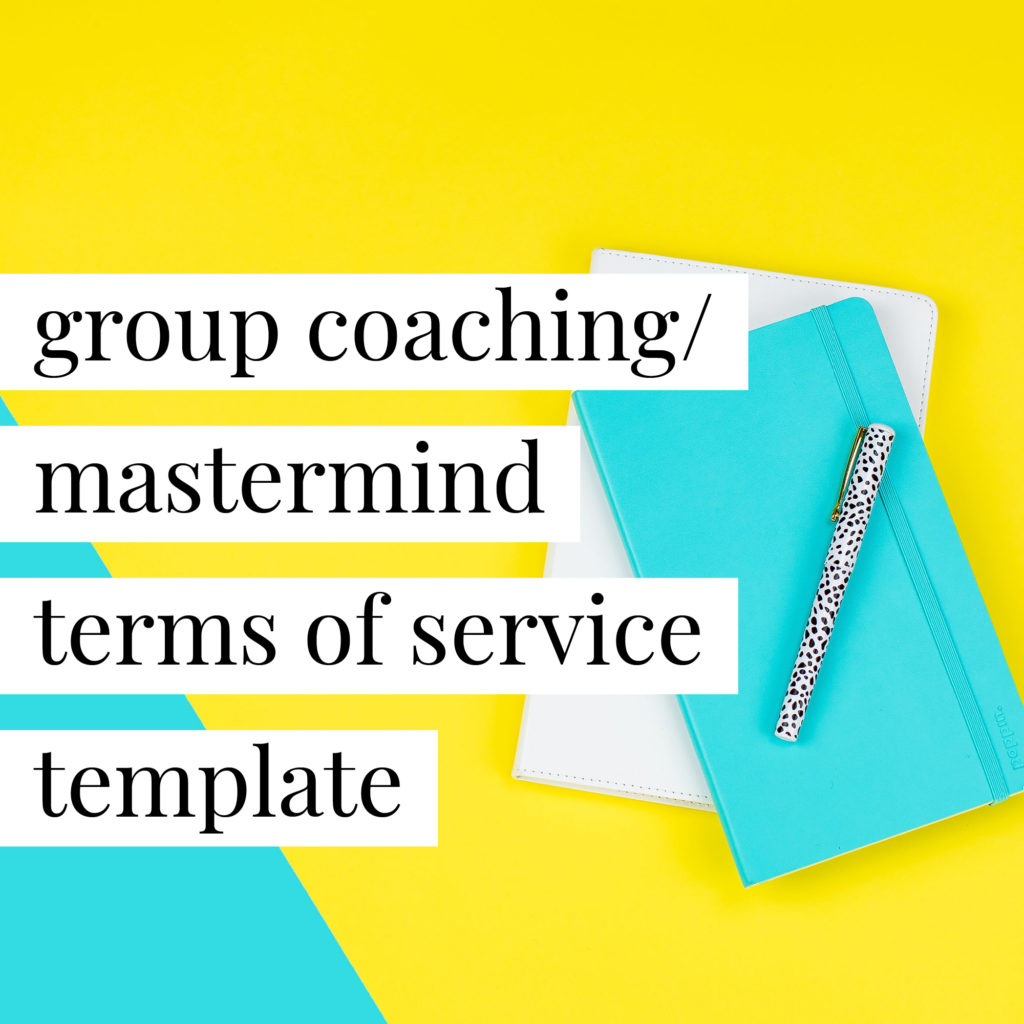 Group Coaching/ Mastermind Terms of Service Template
$275
Do you have a group coaching program or host a mastermind for your business? Before you enroll another member to your program, check out this Group Coaching/Mastermind Terms of Service Template.
This template addresses a variety of important issues coaches, mastermind hosts, or course creators need to have their students agree to before they enroll participants into their coaching program, including:
Program Fees (including pay in full and payment plan options)
Refund Policies
Disclaimers
Failed Payments
Participant Conduct
Live Events
Liability
Who owns the Program content
And much more
I have been able to tweak the contract to accommodate the needs of each shoot and client. Overall, I think clients take me more seriously when I send a detailed contract over. It shows that I value my business, but I also value my clients in putting these in place.
Kylie, Photographer
I saw many coaching agreements by other coaches, but I wanted something with the proper legal wording that would give me enough confidence to protect both me and my clients. [I]t gave me the confidence I needed to proceed with my business.
Tracy, Coach
The template had everything I needed when I started (and as I've grown!) and they were a breeze to customize. The templates include tons of notes so you understand why each section is important and where you might want to consider your options. They take the fear out of contracts and makes it easy to cover yourself and your clients so you can get back to focusing on making a great product and providing amazing customer service.
Chelsea, Productivity Expert
I purchased the Independent Contractor Bundle and it saved me so much time and made me feel at ease. The instructions that came along with the contracts made them very easy to fill out on my own and feel confident in what I was about to send over to the contractor. I cannot recommend them enough!
Amy, CPA
I am in the processing of growing my team, taking on more clients with bigger and more involved weddings....I'm taking the necessary steps to ensure that my team and I are covered, even if it means investing more in Your Legal BFFs templates ahead of time. Better safe than sorry!
Katherine, Wedding Planner