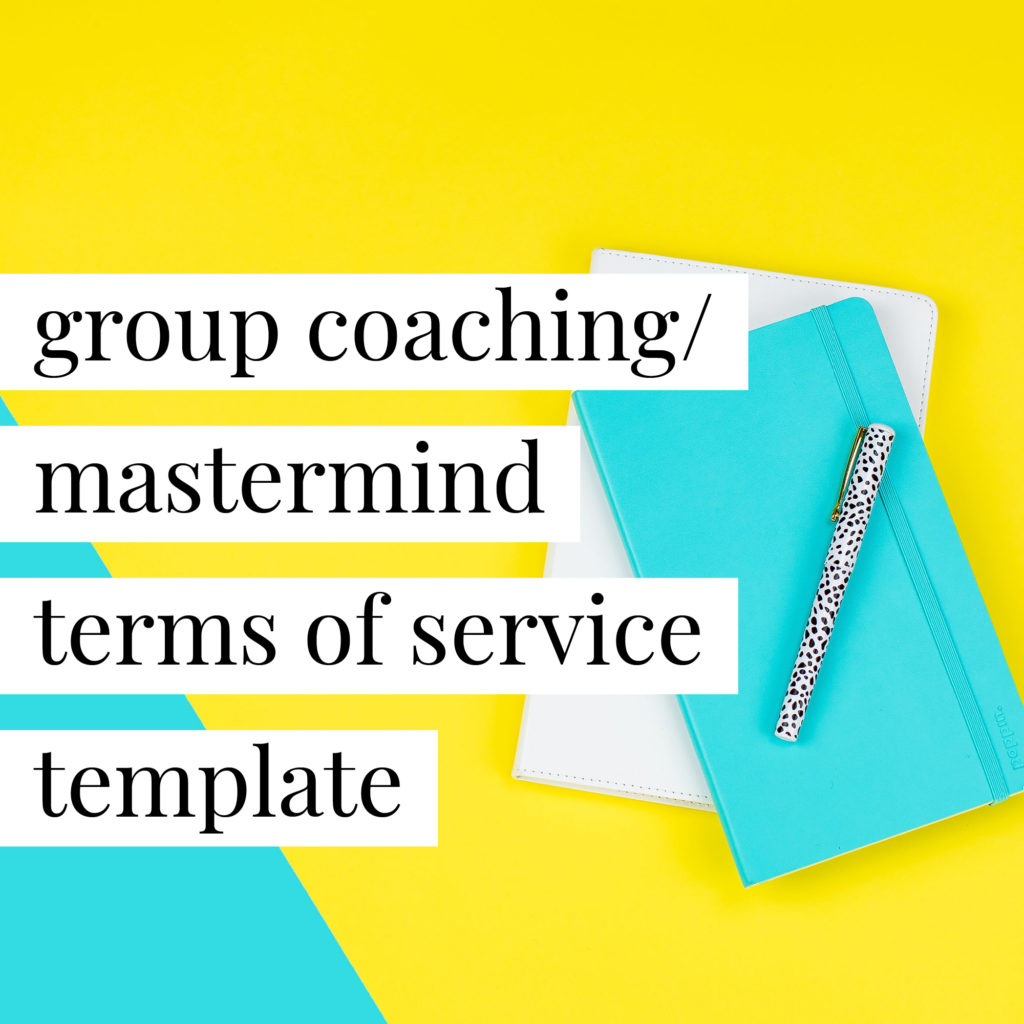 Group Coaching/ Mastermind Terms of Service Template
$275
Do you have a group coaching program or host a mastermind for your business? Before you enroll another member to your program, check out this Group Coaching/Mastermind Terms of Service Template.
This template addresses a variety of important issues coaches, mastermind hosts, or course creators need to have their students agree to before they enroll participants into their coaching program, including:
Program Fees (including pay in full and payment plan options)
Refund Policies
Disclaimers
Failed Payments
Participant Conduct
Live Events
Liability
Who owns the Program content
And much more
I saw many coaching agreements by other coaches, but I wanted something with the proper legal wording that would give me enough confidence to protect both me and my clients. [I]t gave me the confidence I needed to proceed with my business.
Tracy, Coach
So so easy to use and make sure my legal behind is covered! Contracts are just as important as making sales. Don't put this important task on the back burner...it's too critical to ignore!
Lauren, Marketing Consultant
Annette is very knowledgeable in the creative and legal field, and provides very professional contracts and services. Being very relatable only adds to the great products and services she provides!
Reyna, Event Planner
I have been able to tweak the contract to accommodate the needs of each shoot and client. Overall, I think clients take me more seriously when I send a detailed contract over. It shows that I value my business, but I also value my clients in putting these in place.
Kylie, Photographer
Loved the explainer included--this is what I wanted. No one has been able to explain in plain English what various terms mean.
Anonymous