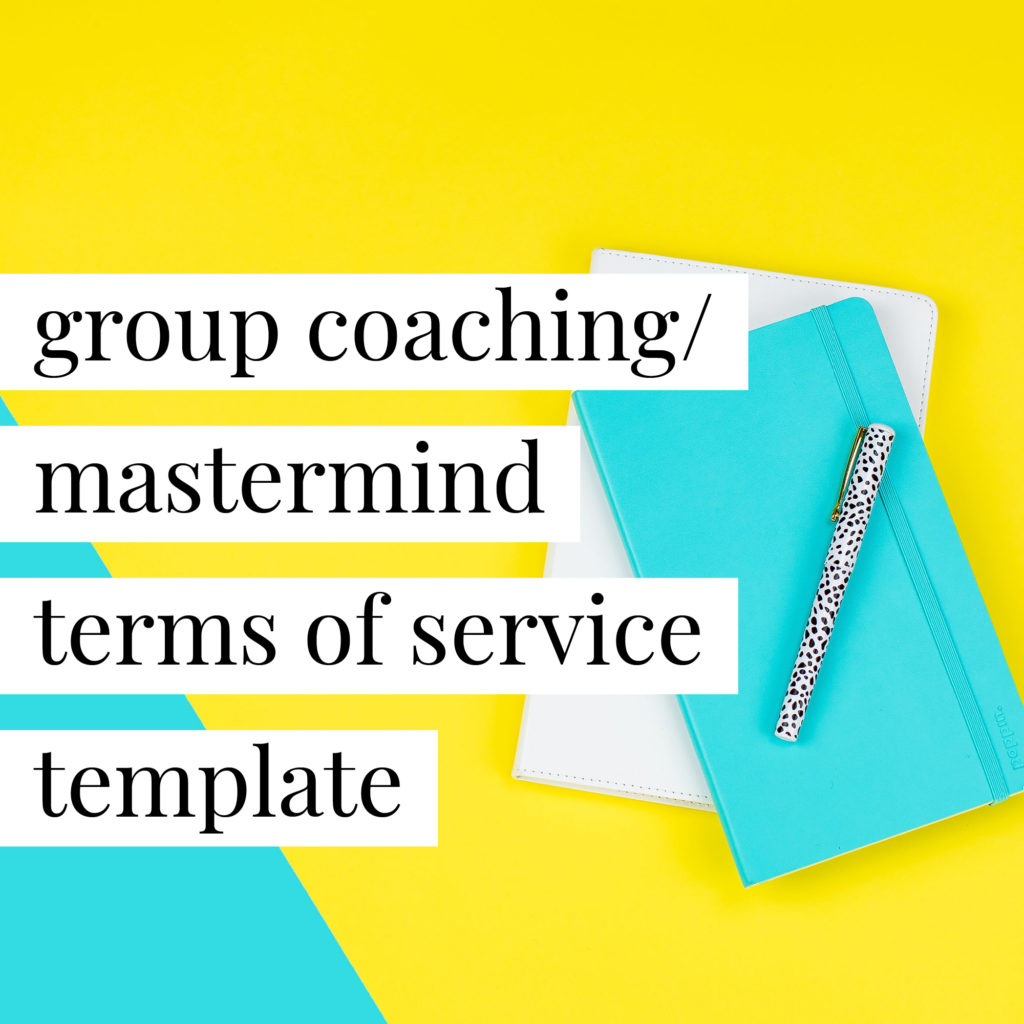 Group Coaching/ Mastermind Terms of Service Template
$275
Do you have a group coaching program or host a mastermind for your business? Before you enroll another member to your program, check out this Group Coaching/Mastermind Terms of Service Template.
This template addresses a variety of important issues coaches, mastermind hosts, or course creators need to have their students agree to before they enroll participants into their coaching program, including:
Program Fees (including pay in full and payment plan options)
Refund Policies
Disclaimers
Failed Payments
Participant Conduct
Live Events
Liability
Who owns the Program content
And much more
Annette is very knowledgeable in the creative and legal field, and provides very professional contracts and services. Being very relatable only adds to the great products and services she provides!
Reyna, Event Planner
I purchased the Independent Contractor Bundle and it saved me so much time and made me feel at ease. The instructions that came along with the contracts made them very easy to fill out on my own and feel confident in what I was about to send over to the contractor. I cannot recommend them enough!
Amy, CPA
I couldn't ask for a better customer experience. I went from anxious to relieved in a matter of hours!
Allison, Consultant
Just received the signed contract back from my new client! It is a big, open-ended partnership & I feel so much better knowing that I've covered my you-know-what with them. Thank you a million times over for such an easy document to use.
Karen, Marketing Consultant
I always feel like I'm in good hands when I'm using Your Legal BFF's products. I feel protected and informed, just as any smart business woman should be!
Cynthia, Wedding Planner