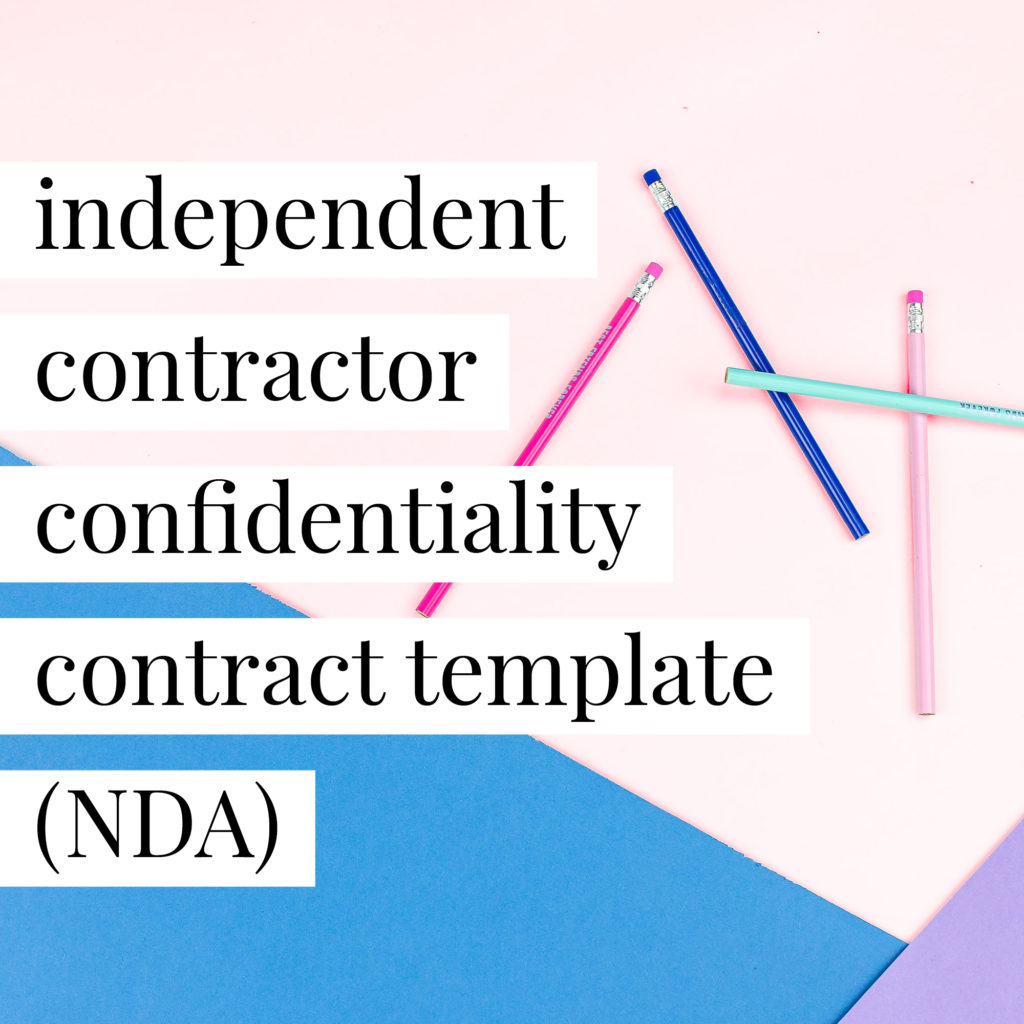 Independent Contractor Confidentiality Contract Template / Non-Disclosure Agreement (NDA)
$225
Use this contract template to prevent independent contractors from sharing your confidential business information without your permission.
The contract address such topics such as:
What constitutes Confidential Information
What doesn't constitute Confidential Information
Obligations of the Party receiving Confidential Information
When disclosure is authorized
Your options when Confidential Information is disclosed
And much more
Annette is very knowledgeable in the creative and legal field, and provides very professional contracts and services. Being very relatable only adds to the great products and services she provides!
Reyna, Event Planner
So so easy to use and make sure my legal behind is covered! Contracts are just as important as making sales. Don't put this important task on the back burner...it's too critical to ignore!
Lauren, Marketing Consultant
The template has given me the confidence to book and deliver services knowing that I have properly CYA . I recently booked a client who took almost a month to return the contract. ...  I don't think that I would have booked her with my previous contract.
Tiffany, Wedding Planner
I can't thank you enough.  A V.P. of Morgan Stanley has just signed my contract for wedding planning (for his daughter). He said that I need to congratulate my lawyer for writing such a well-balanced contract (which he signed without question).....My new contract is making it easier than ever to secure contracts which means more work than ever!!
Nikki, Wedding Planner
I wanted to shout out a big THANK YOU for the webinar today on contracts! Way to kick my butt in to gear. I know I've been putting it on the back burner and stressing about finances (business related and personal life) but you made it a no-brainer with your package! I feel like I'm going to be well taken care of, and in turn can take care of my business and my clients as a result.
Sarah, Event Planner