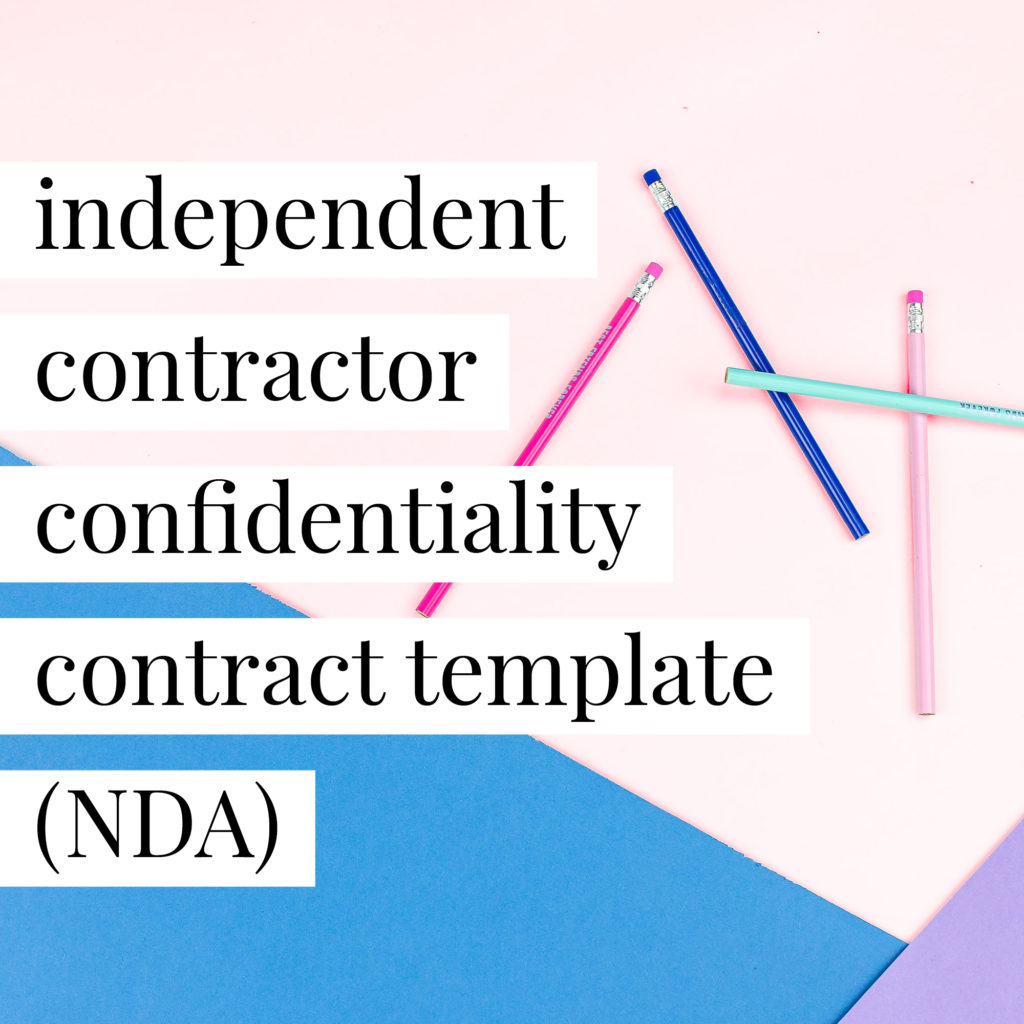 Independent Contractor Confidentiality Contract Template / Non-Disclosure Agreement (NDA)
$225
Use this contract template to prevent independent contractors from sharing your confidential business information without your permission.
The contract address such topics such as:
What constitutes Confidential Information
What doesn't constitute Confidential Information
Obligations of the Party receiving Confidential Information
When disclosure is authorized
Your options when Confidential Information is disclosed
And much more
The template has given me the confidence to book and deliver services knowing that I have properly CYA . I recently booked a client  ...  I don't think that I would have booked her with my previous contract.
Tiffany, Wedding Planner
I have been able to tweak the contract to accommodate the needs of each shoot and client. Overall, I think clients take me more seriously when I send a detailed contract over. It shows that I value my business, but I also value my clients in putting these in place.
Kylie, Photographer
As a new creative, it is tempting to want to spend money on a new website, branding, business cards, etc., but your biggest investment should be in making sure that your business is covered. If you can't afford to sit down with an attorney to draft up a contract, this template is the next best thing!
Tiffany, Wedding Planner
When I first started my business, I was using contracts I'd created in a piecemeal fashion from other contracts I'd found online. I wasn't sure if they were thorough, reasonable for all parties, or even legally binding. Transitioning to the use of [Your Legal BFF's] contract templates gave me the confidence that I was presenting myself in a much more professional manner, and the security in knowing that my contracts were fair, equitable, and legally sound.
Nikeva, Wedding Planner
I bought both the marketing consultant contract and indepdnent contractors contract! Super easy to understand and tweak for my business needs!
Ellen, Marketing Consultant