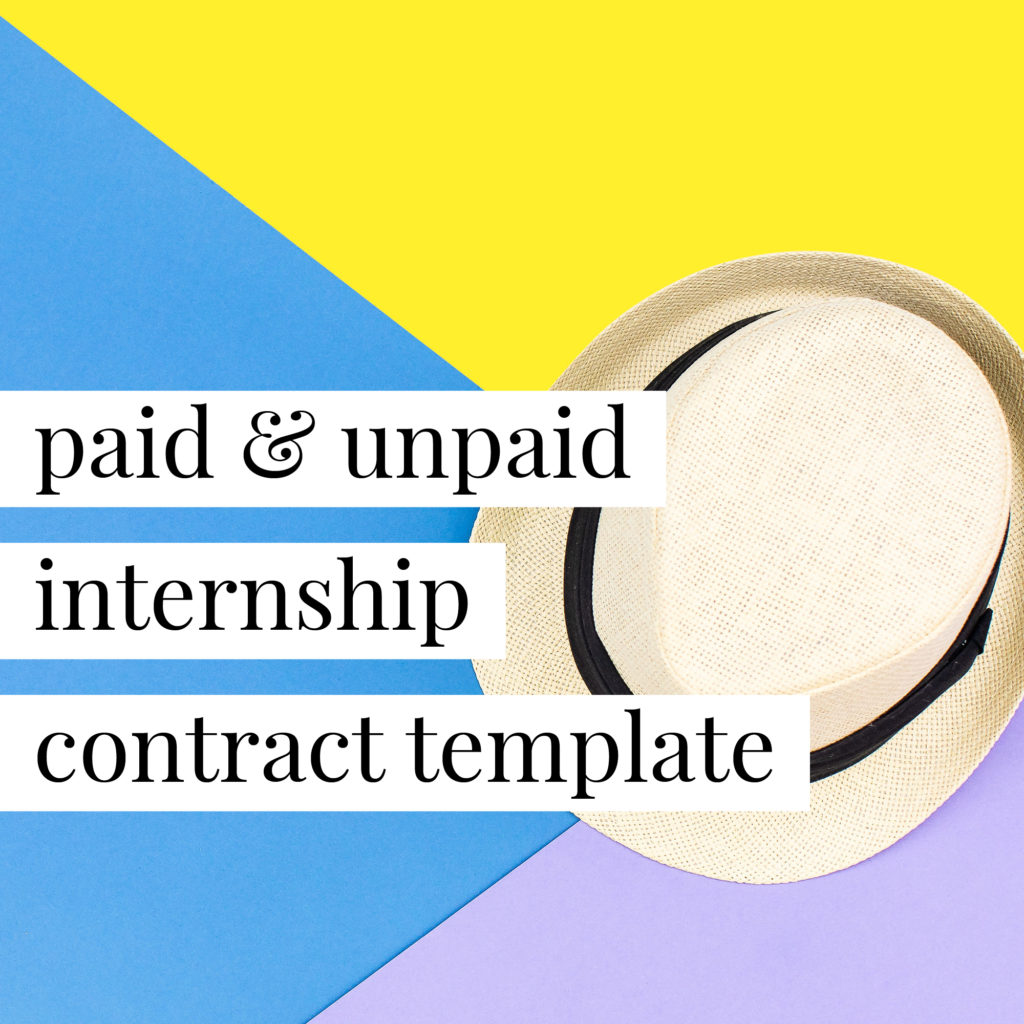 Paid and Unpaid Internship Contract Template
$275
Are you a business owner who is hiring interns to work in your business? Did you know there are rules about what qualifies for a legal unpaid internship program? Check out this contract template for paid and unpaid internships.
This includes two contract templates: (1) for paid internships and (2) for unpaid internships.
These customizable contract templates addresses a variety of topics, including:
Term of the Internship
Purpose of the Internship
Compensation (if any)
Reimbursement of Expenses
Intern Responsibilities
Confidentiality
Ownership of Intellectual Property
Termination
And much more
I couldn't ask for a better customer experience. I went from anxious to relieved in a matter of hours!
Allison, Consultant
I purchased the Independent Contractor Bundle and it saved me so much time and made me feel at ease. The instructions that came along with the contracts made them very easy to fill out on my own and feel confident in what I was about to send over to the contractor. I cannot recommend them enough!
Amy, CPA
When I first started my business, I was using contracts I'd created in a piecemeal fashion from other contracts I'd found online. I wasn't sure if they were thorough, reasonable for all parties, or even legally binding. Transitioning to the use of [Your Legal BFF's] contract templates gave me the confidence that I was presenting myself in a much more professional manner, and the security in knowing that my contracts were fair, equitable, and legally sound.
Nikeva, Wedding Planner
The template has given me the confidence to book and deliver services knowing that I have properly CYA . I recently booked a client who took almost a month to return the contract. ...  I don't think that I would have booked her with my previous contract.
Tiffany, Wedding Planner
The template had everything I needed when I started (and as I've grown!) and they were a breeze to customize. The templates include tons of notes so you understand why each section is important and where you might want to consider your options. They take the fear out of contracts and makes it easy to cover yourself and your clients so you can get back to focusing on making a great product and providing amazing customer service.
Chelsea, Productivity Expert