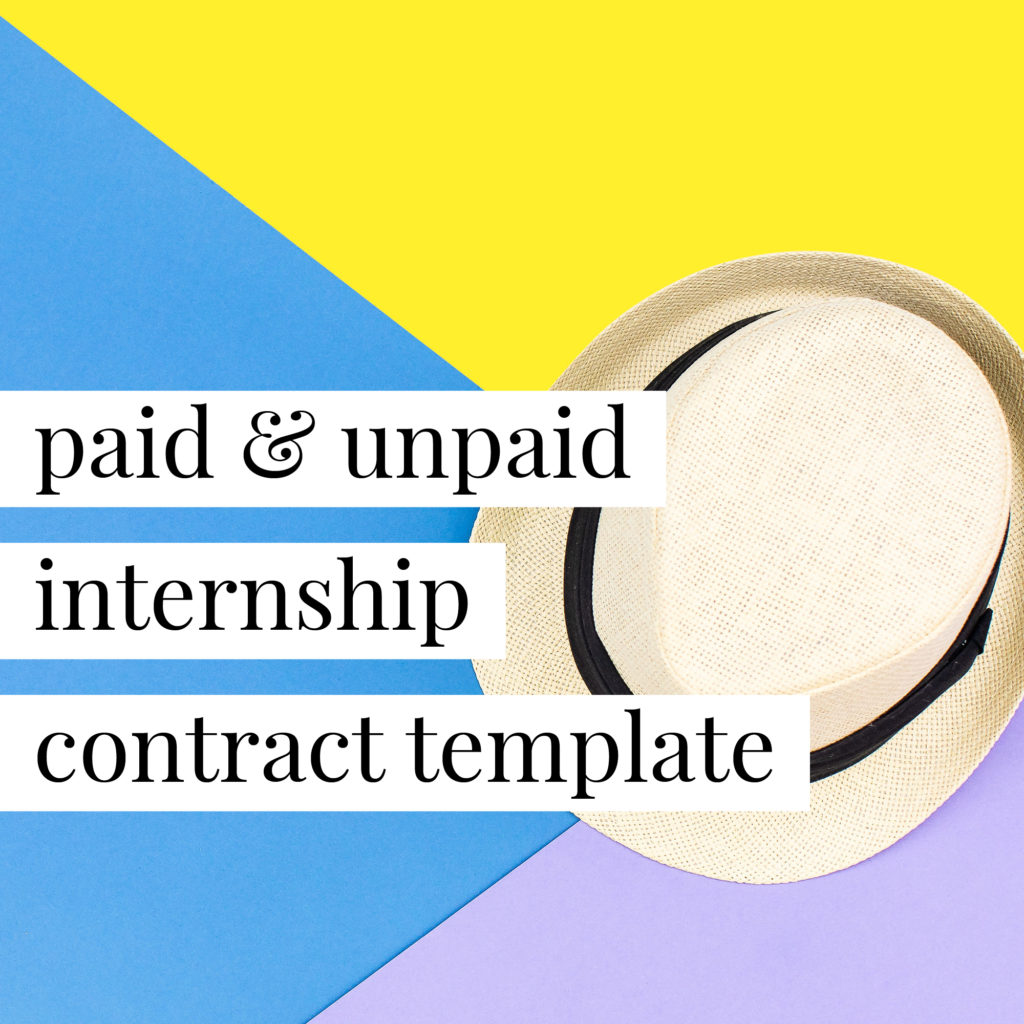 Paid and Unpaid Internship Contract Template
$275
Are you a business owner who is hiring interns to work in your business? Did you know there are rules about what qualifies for a legal unpaid internship program? Check out this contract template for paid and unpaid internships.
The Details
What's Inside
Oh so great for
This includes two contract templates: (1) for paid internships and (2) for unpaid internships.
These customizable contract templates addresses a variety of topics, including:
Term of the Internship
Purpose of the Internship
Compensation (if any)
Reimbursement of Expenses
Intern Responsibilities
Confidentiality
Ownership of Intellectual Property
Termination
And much more
I couldn't ask for a better customer experience. I went from anxious to relieved in a matter of hours!
Allison, Consultant
The "Agreement for Design Services" contract provides everything a freelancer designer needs to provide a seamless job for a client. Without it, I would have been overused and taken advantage of by clients.
John, Co-founder of design studio
I started my business last year and have taken a handful of clients through word of mouth. I've been fortunate enough not to have any issues, but after completing my first large scale event under my company name, I knew it was time to 'go legit' and make sure my clients and I are both legally covered. It gives me peace of mind to know that I can clearly communicate responsibilities and liabilities to my clients.
Jessica, Event Planner
I just purchased the event planner contract ...and I LOVED how painless it was! My husband is also a lawyer and he was super impressed with the contract!
Molly, Event Planner
When I first started my business, I was using contracts I'd created in a piecemeal fashion from other contracts I'd found online. I wasn't sure if they were thorough, reasonable for all parties, or even legally binding. Transitioning to the use of [Your Legal BFF's] contract templates gave me the confidence that I was presenting myself in a much more professional manner, and the security in knowing that the my contracts were fair, equitable, and legally sound.
Nikeva, Wedding Planner