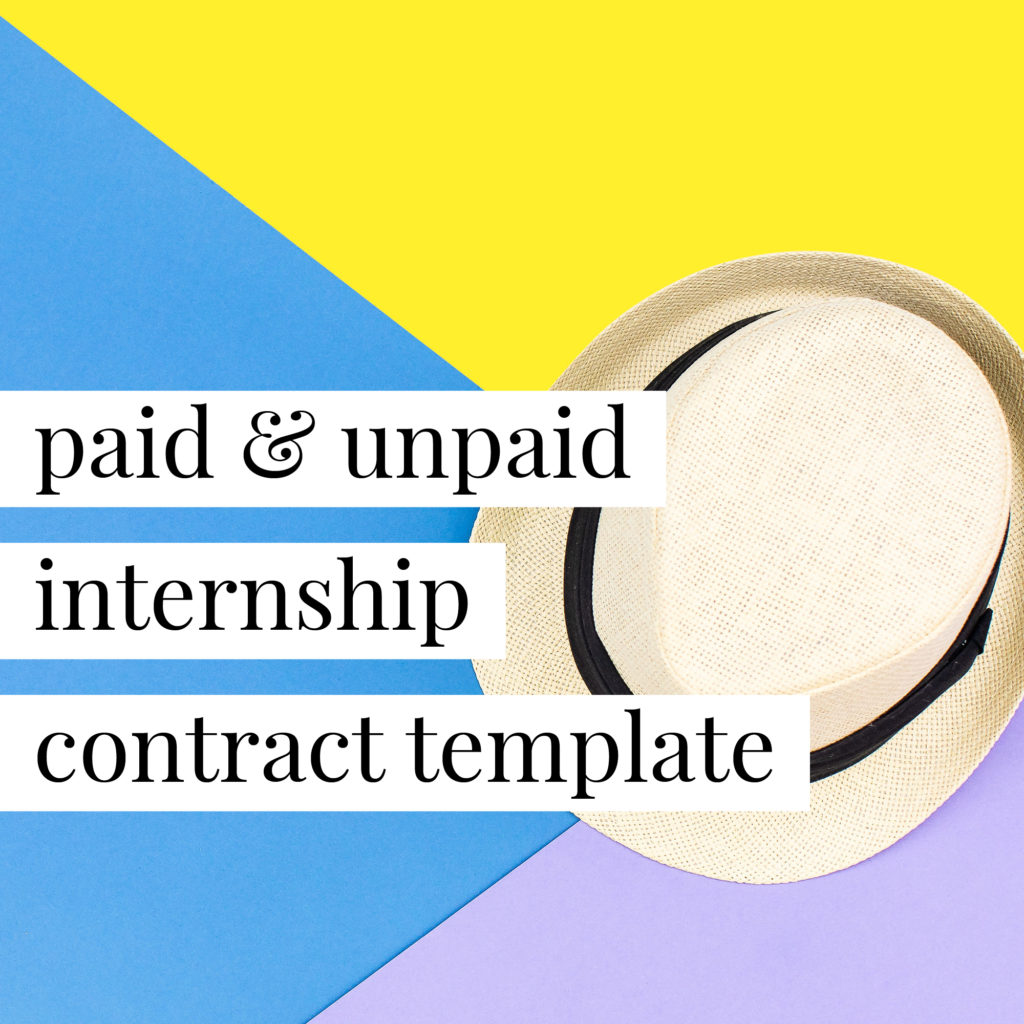 Paid and Unpaid Internship Contract Template
$275
Are you a business owner who is hiring interns to work in your business? Did you know there are rules about what qualifies for a legal unpaid internship program? Check out this contract template for paid and unpaid internships.
This includes two contract templates: (1) for paid internships and (2) for unpaid internships.
These customizable contract templates addresses a variety of topics, including:
Term of the Internship
Purpose of the Internship
Compensation (if any)
Reimbursement of Expenses
Intern Responsibilities
Confidentiality
Ownership of Intellectual Property
Termination
And much more
The template had everything I needed when I started (and as I've grown!) and they were a breeze to customize. The templates include tons of notes so you understand why each section is important and where you might want to consider your options. They take the fear out of contracts and makes it easy to cover yourself and your clients so you can get back to focusing on making a great product and providing amazing customer service.
Chelsea, Productivity Expert
We absolutely love how easy it is to use [these] contracts. They have  every contract we need so it's the first place we check before thinking about hiring a lawyer.  They also has a ton of great useful information which we find to be super helpful as entrepreneurs.
Jessica, Event Planner
I have been able to tweak the contract to accommodate the needs of each shoot and client. Overall, I think clients take me more seriously when I send a detailed contract over. It shows that I value my business, but I also value my clients in putting these in place.
Kylie, Photographer
I always feel like I'm in good hands when I'm using Your Legal BFF's products. I feel protected and informed, just as any smart business woman should be!
Cynthia, Wedding Planner
I decided to invest in [Your Legal BFFs] contracts because I knew that my copy and paste from the internet contracts were not up to snuff. I always had this pit in my stomach every time I booked a new client, hoping that they went call me out on my sub-par contracts. I didn't want to find myself in a bad legal situation so something had to change.
Tiffany, Wedding Planner