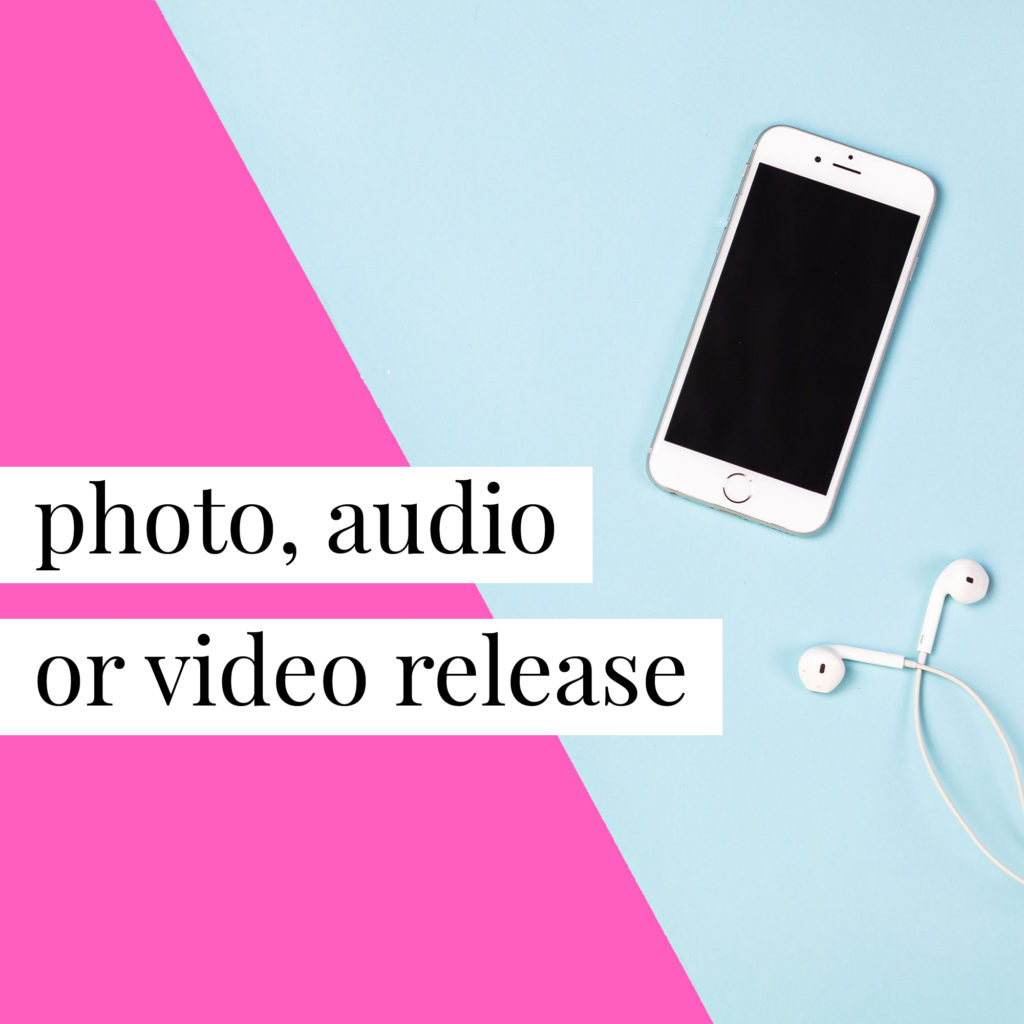 Photo, Audio or Video Release
$25
You'll need a signed release if you're a photographer, videographer, event planner, or other individual who intends to photograph or record (audio or video) an individual and use that material for commercial and business purposes.
This release covers photography, audio recordings and video recordings and can be used for both adults and minors.
I wanted to start really taking myself and my design business seriously, and having a well-drafted contract is one way to go about doing that, but I had no idea where to even start. That is, until I discovered Annette and her amazing (and amazingly affordable) contracts! Now I have an agreement for design services contract that leaves me feeling confident and protected, and it's such a relief! Not only that, but every piece of the contract is explained in detail, so I know the ins and outs of what I'm sending to clients. No more anxiety!
Melissa, Designer
I just purchased the event planner contract ...and I LOVED how painless it was! My husband is also a lawyer and he was super impressed with the contract!
Molly, Event Planner
We absolutely love how easy it is to use [these] contracts. They have  every contract we need so it's the first place we check before thinking about hiring a lawyer.  They also has a ton of great useful information which we find to be super helpful as entrepreneurs.
Jessica, Event Planner
I decided to invest in [Your Legal BFFs] contracts because I knew that my copy and paste from the internet contracts were not up to snuff. I always had this pit in my stomach every time I booked a new client, hoping that they went call me out on my sub-par contracts. I didn't want to find myself in a bad legal situation so something had to change.
Tiffany, Wedding Planner
It was time for me to enlist more help to keep up with #allthethings in my business- I wanted to be sure to also protect my clients while I worked on scaling, so needed to get legal docs in place to do that.  There is SO much security in having a legal agreement- plus it's just the right thing to do. Nothing says I'm a legit business quite like an attorney drafted document.
Serena, Social Media Manager