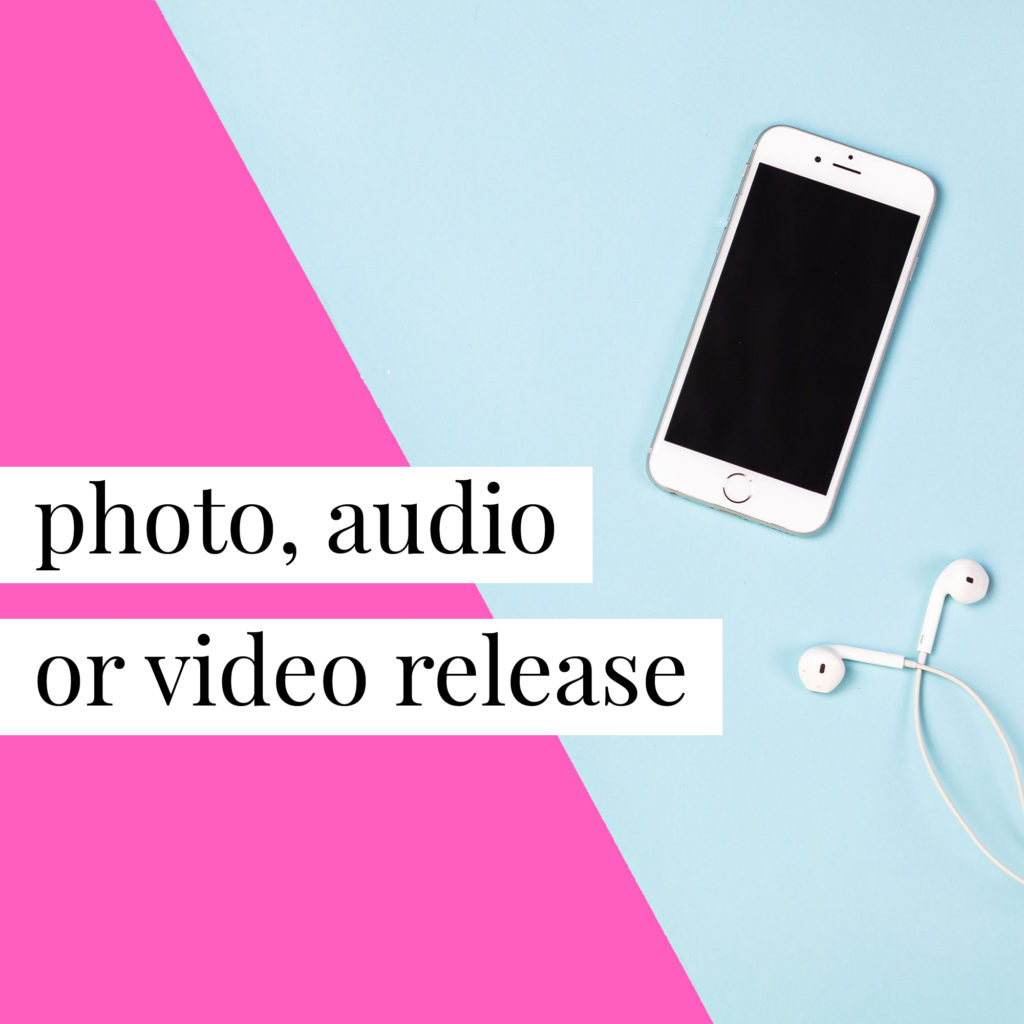 Photo, Audio or Video Release
$25
You'll need a signed release if you're a photographer, videographer, event planner, or other individual who intends to photograph or record (audio or video) an individual and use that material for commercial and business purposes.
This release covers photography, audio recordings and video recordings and can be used for both adults and minors.
As a new creative, it is tempting to want to spend money on a new website, branding, business cards, etc., but your biggest investment should be in making sure that your business is covered. If you can't afford to sit down with an attorney to draft up a contract, this template is the next best thing!
Tiffany, Wedding Planner
I loved that your contract was specific to my industry, so I felt much more protected than purchasing a general contract for freelancers/online business owners. As for results, I feel much more confident going to a project with clients knowing I'm legally protected and I feel like I am taken more seriously. I would say to people who are considering purchasing this contract to just go for it. It's probably the most important thing to do before working with clients.
Lauren, Graphic and Web Designer
Just received the signed contract back from my new client! It is a big, open-ended partnership & I feel so much better knowing that I've covered my you-know-what with them. Thank you a million times over for such an easy document to use.
Karen, Marketing Consultant
I decided to invest in [Your Legal BFFs] contracts because I knew that my copy and paste from the internet contracts were not up to snuff. I always had this pit in my stomach every time I booked a new client, hoping that they went call me out on my sub-par contracts. I didn't want to find myself in a bad legal situation so something had to change.
Tiffany, Wedding Planner
I bought both the marketing consultant contract and independent contractors contract! Super easy to understand and tweak for my business needs!
Ellen, Marketing Consultant