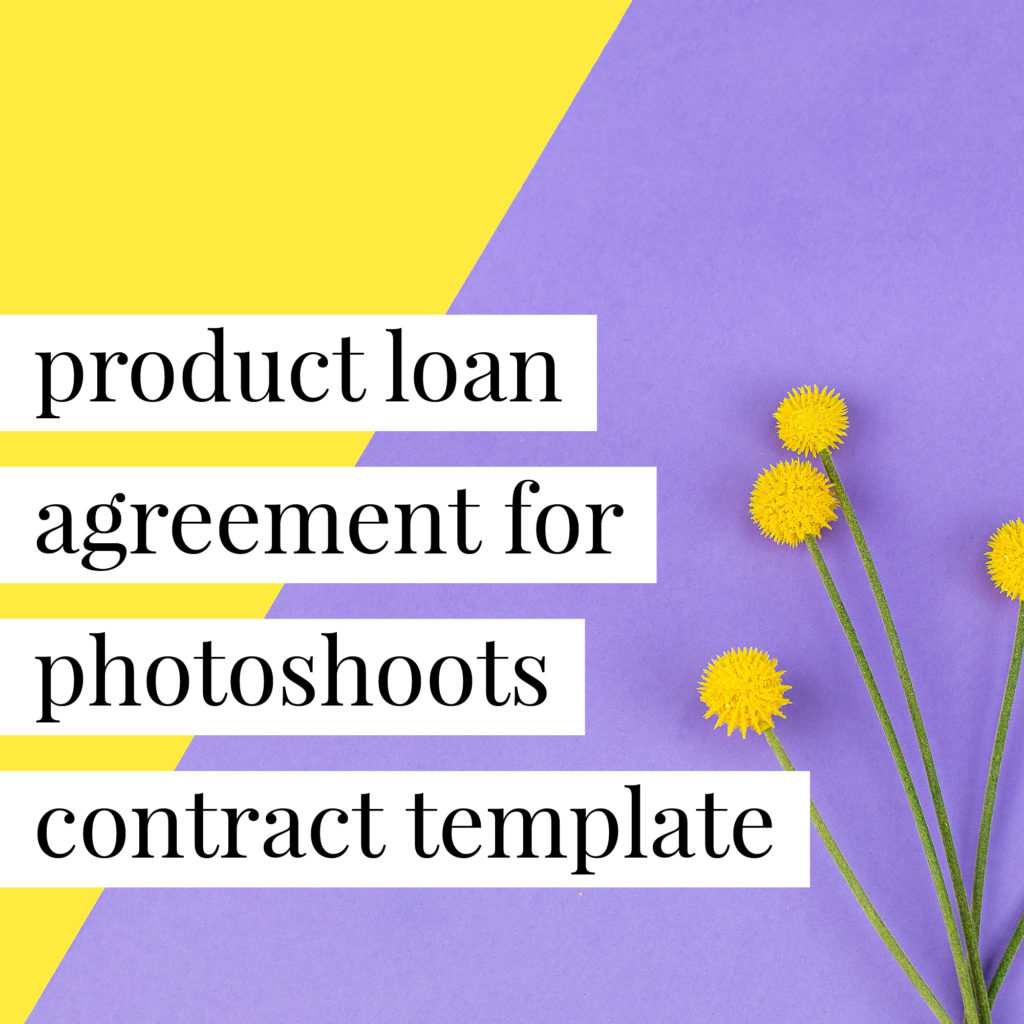 Product Loan Agreement for Photoshoots Contract Template
$59
Are you a photographer, videographer, stylist, event planner, product maker or someone who intends to loan out or borrow products for use in an upcoming photoshoot? If so, you will want to have a product loan agreement to outline each party's expectations and responsibilities.
The Details
What's Inside
Oh so great for
This contract template addresses:
What products will be provided;
Who will pay for shipping the products back/forth;
Whether the Borrowing Party must pay a deposit or leave a credit card on file in the event Products are returned damaged or not returned;
What the Borrowing Party must give to the Loaning Party in exchange for loaning out the products how and when the products must be returned;
What happens when products are damaged;
And much more
It was time for me to enlist more help to keep up with #allthethings in my business- I wanted to be sure to also protect my clients while I worked on scaling, so needed to get legal docs in place to do that.  There is SO much security in having a legal agreement- plus it's just the right thing to do. Nothing says I'm a legit business quite like an attorney drafted document.
Serena, Social Media Manager
I couldn't ask for a better customer experience. I went from anxious to relieved in a matter of hours!
Allison, Consultant
I have been able to tweak the contract to accommodate the needs of each shoot and client. Overall, I think clients take me more seriously when I send a detailed contract over. It shows that I value my business, but I also value my clients in putting these in place.
Kylie, Photographer
When I first started my business, I was using contracts I'd created in a piecemeal fashion from other contracts I'd found online. I wasn't sure if they were thorough, reasonable for all parties, or even legally binding. Transitioning to the use of [Your Legal BFF's] contract templates gave me the confidence that I was presenting myself in a much more professional manner, and the security in knowing that the my contracts were fair, equitable, and legally sound.
Nikeva, Wedding Planner
I purchased another contract through another company first, and wasn't satisfied. Then, I came across a sale of yours and decided to give it a try. LOVE it. It covers EVERYTHING & more!! I feel safe, covered and like I have no worries for my business in regards to contracts.
Moriah, Photographer