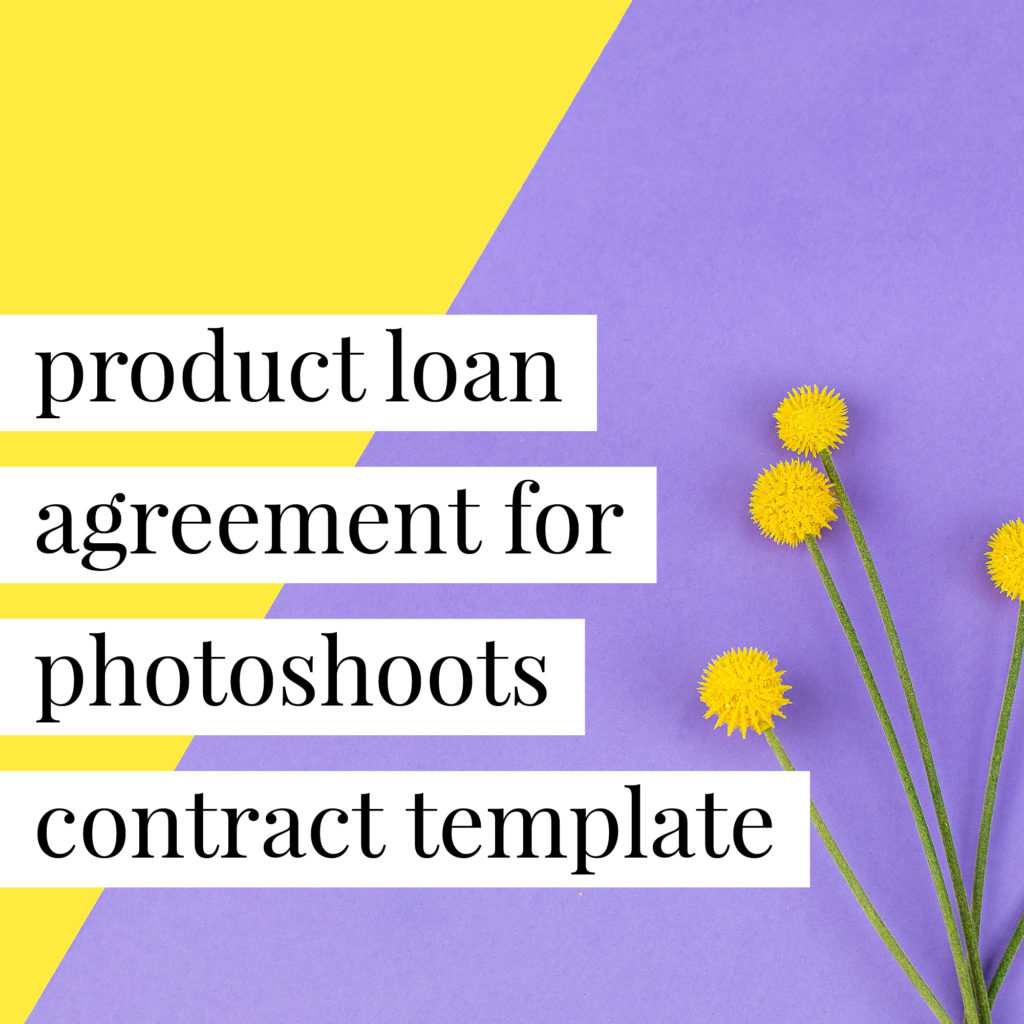 Product Loan Agreement for Photoshoots Contract Template
$59
Are you a photographer, videographer, stylist, event planner, product maker or someone who intends to loan out or borrow products for use in an upcoming photoshoot? If so, you will want to have a product loan agreement to outline each party's expectations and responsibilities.
This contract template addresses:
What products will be provided;
Who will pay for shipping the products back/forth;
Whether the Borrowing Party must pay a deposit or leave a credit card on file in the event Products are returned damaged or not returned;
What the Borrowing Party must give to the Loaning Party in exchange for loaning out the products how and when the products must be returned;
What happens when products are damaged;
And much more
I just wanted to take a moment to thank you. I have a huge wedding I just booked, and went ahead and invested because I knew I needed to up my contract game. Turns out, Mother AND Father of the bride are high powered lawyers, and definitely scrutinized everything in a 45 min phone call. I was freaking out, but they said multiple times " You have a good lawyer" and "The contract is very thorough.
Cassandra, Event Planner
As a new creative, it is tempting to want to spend money on a new website, branding, business cards, etc., but your biggest investment should be in making sure that your business is covered. If you can't afford to sit down with an attorney to draft up a contract, this template is the next best thing!
Tiffany, Wedding Planner
I've been in business for a long time--too long to not have official, legal contracts. It was always on my list to do, but I just never took the time or made the investment to make it happen. Then a dreamy client asked for some changes to the project agreements I sent her, and I knew it was time to get official. I want to protect myself and my business, but even more so I want to make sure that my clients feel comfortable with the information and access they're giving me to their businesses.
Abby, Writer/Marketing Consultant
The "Agreement for Design Services" contract provides everything a freelancer designer needs to provide a seamless job for a client. Without it, I would have been overused and taken advantage of by clients.
John, Co-founder of design studio
Loved the explainer included--this is what I wanted. No one has been able to explain in plain English what various terms mean.
Anonymous