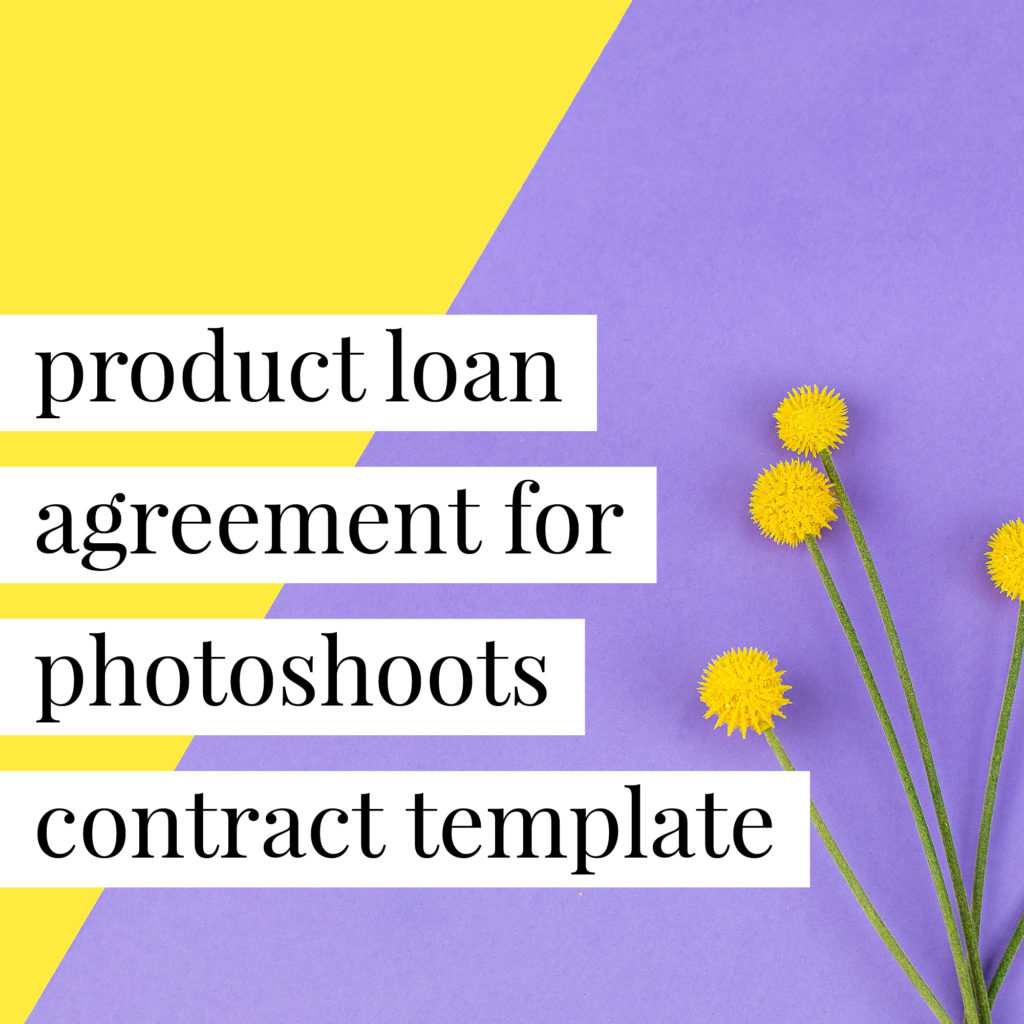 Product Loan Agreement for Photoshoots Contract Template
$59
Are you a photographer, videographer, stylist, event planner, product maker or someone who intends to loan out or borrow products for use in an upcoming photoshoot? If so, you will want to have a product loan agreement to outline each party's expectations and responsibilities.
This contract template addresses:
What products will be provided;
Who will pay for shipping the products back/forth;
Whether the Borrowing Party must pay a deposit or leave a credit card on file in the event Products are returned damaged or not returned;
What the Borrowing Party must give to the Loaning Party in exchange for loaning out the products how and when the products must be returned;
What happens when products are damaged;
And much more
It was time for me to enlist more help to keep up with #allthethings in my business- I wanted to be sure to also protect my clients while I worked on scaling, so needed to get legal docs in place to do that.  There is SO much security in having a legal agreement- plus it's just the right thing to do. Nothing says I'm a legit business quite like an attorney drafted document.
Serena, Social Media Manager
As a new creative, it is tempting to want to spend money on a new website, branding, business cards, etc., but your biggest investment should be in making sure that your business is covered. If you can't afford to sit down with an attorney to draft up a contract, this template is the next best thing!
Tiffany, Wedding Planner
I have been able to tweak the contract to accommodate the needs of each shoot and client. Overall, I think clients take me more seriously when I send a detailed contract over. It shows that I value my business, but I also value my clients in putting these in place.
Kylie, Photographer
I did not want to pay an attorney hundreds/thousands of dollars to prepare a contract for me. I was happy that the template was so easy to use and that I was able to create a contract quickly. I have made minor modifications, but that agreement has already been used 16 times in the past 7 months!
Lynn, Wedding Planner
The "Agreement for Design Services" contract provides everything a freelancer designer needs to provide a seamless job for a client. Without it, I would have been overused and taken advantage of by clients.
John, Co-founder of design studio