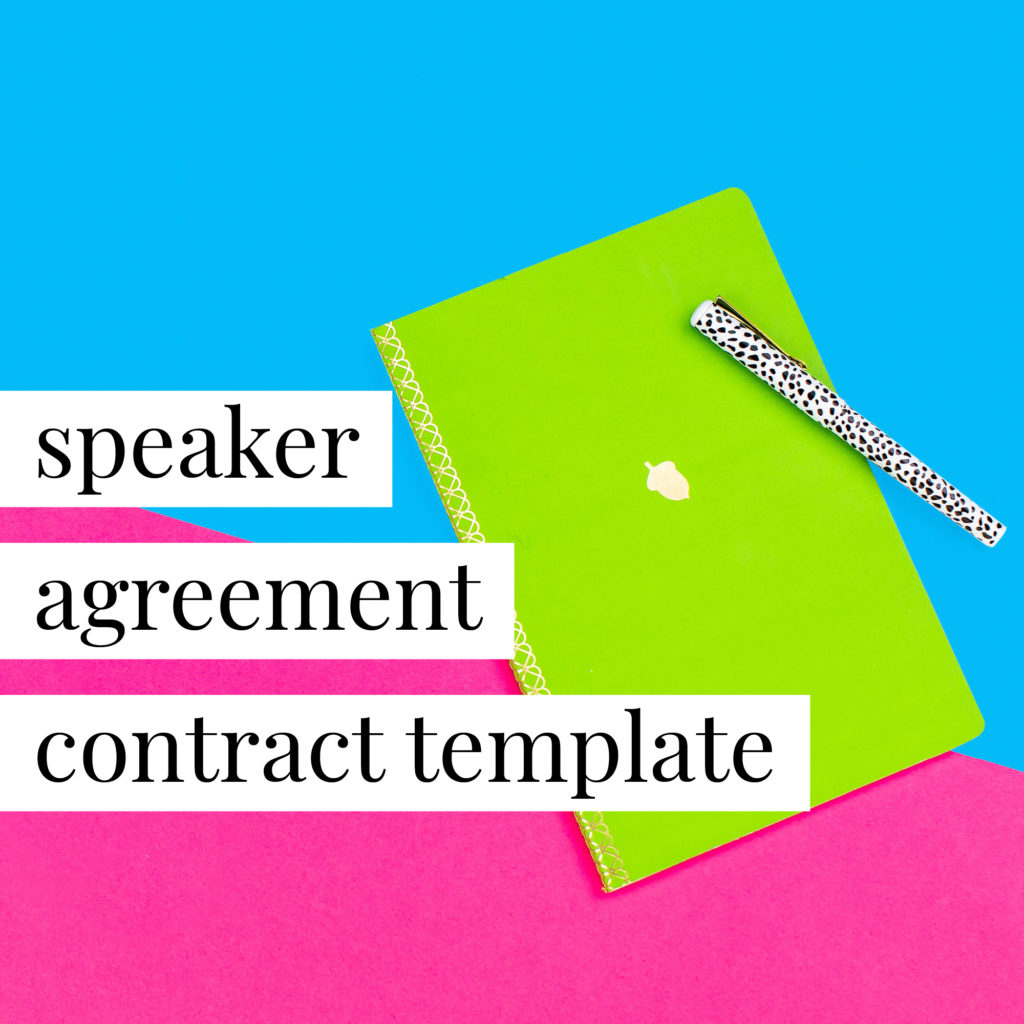 Speaker Agreement Contract Template
$275
Do you host or organize live or online conferences and events? Are you a speaker looking to book more speaking engagements? Then this Speaker Agreement contract template is for you!
Before you book a speaker at your next conference or event, make sure you have this Speaker Agreement contract template in place. It addresses important issues, including:
What topic(s) the speaker will speak about and any expectations to create materials to be distributed to the event attendees
Details about the event and when the speaker is expected to attend
Whether the speaker is expected to help market the event
How the speaker will be compensated (whether it be in the form of fees, accommodations, travel, meals, event admission, etc.)
Who owns the materials the speaker uses as part of his/her presentation and whether the event host can use such materials
Whether the event host has permission to record the speaker's presentation and what can be done with those recordings
What happens if the contract needs to be terminated by either the event host or the speaker
What limitations on liability exist
How disputes will be resolved
And much more
I purchased one of the legal bundles last week when I heard I won a bid and wanted to move quickly. Today, I got the redlines from my customer's legal department. They had maybe three edits and one was a missing period. In my day/full time jobs, I deal with vendors and the items I submit to legal get a lot more than three redlines. I'm new in business and was hesitant to spend the money but knew enough to get over that mindset.
Lig, Event Planner
Just received the signed contract back from my new client! It is a big, open-ended partnership & I feel so much better knowing that I've covered my you-know-what with them. Thank you a million times over for such an easy document to use.
Karen, Marketing Consultant
I purchased another contract through another company first, and wasn't satisfied. Then, I came across a sale of yours and decided to give it a try. LOVE it. It covers EVERYTHING & more!! I feel safe, covered and like I have no worries for my business in regards to contracts.
Moriah, Photographer
It was time for me to enlist more help to keep up with #allthethings in my business- I wanted to be sure to also protect my clients while I worked on scaling, so needed to get legal docs in place to do that.  There is SO much security in having a legal agreement- plus it's just the right thing to do. Nothing says I'm a legit business quite like an attorney drafted document.
Serena, Social Media Manager
I purchased the Independent Contractor Bundle and it saved me so much time and made me feel at ease. The instructions that came along with the contracts made them very easy to fill out on my own and feel confident in what I was about to send over to the contractor. I cannot recommend them enough!
Amy, CPA