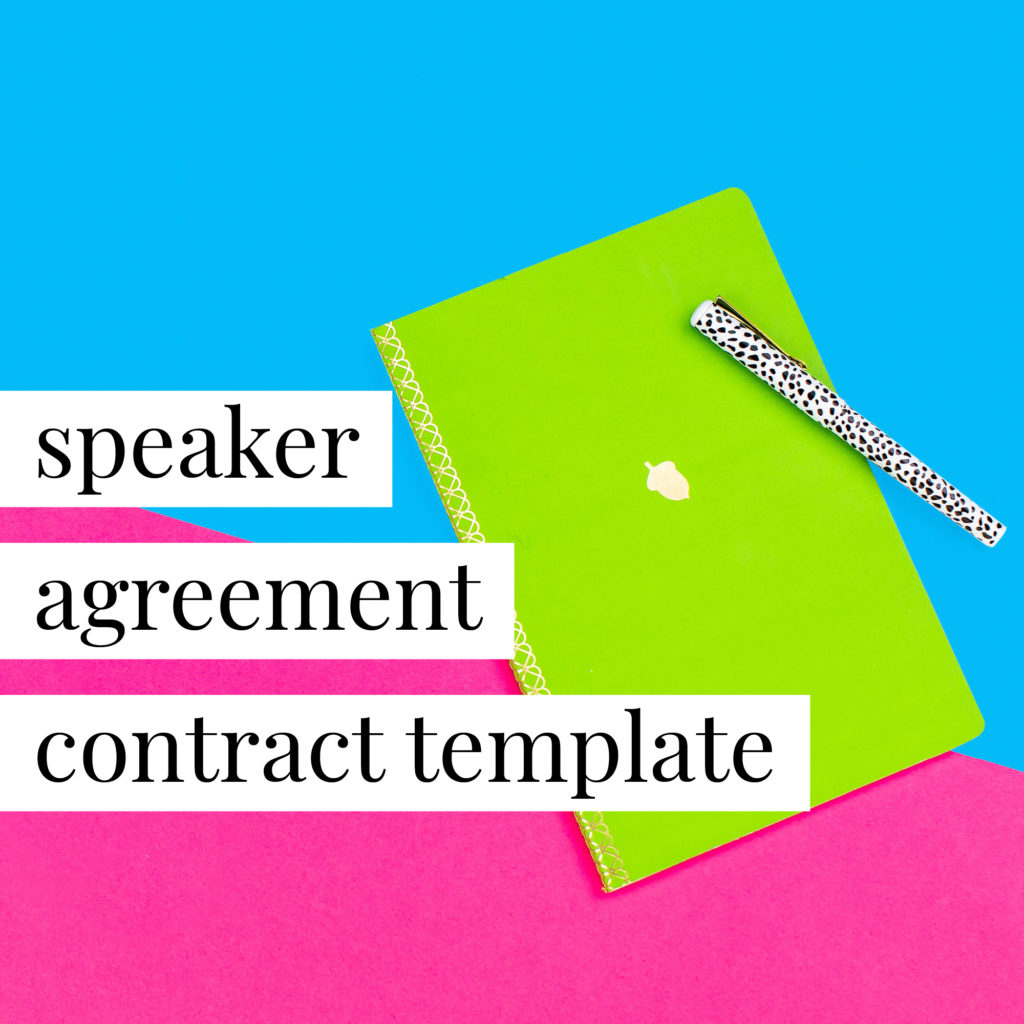 Speaker Agreement Contract Template
$275
Do you host or organize live or online conferences and events? Are you a speaker looking to book more speaking engagements? Then this Speaker Agreement contract template is for you!
Before you book a speaker at your next conference or event, make sure you have this Speaker Agreement contract template in place. It addresses important issues, including:
What topic(s) the speaker will speak about and any expectations to create materials to be distributed to the event attendees
Details about the event and when the speaker is expected to attend
Whether the speaker is expected to help market the event
How the speaker will be compensated (whether it be in the form of fees, accommodations, travel, meals, event admission, etc.)
Who owns the materials the speaker uses as part of his/her presentation and whether the event host can use such materials
Whether the event host has permission to record the speaker's presentation and what can be done with those recordings
What happens if the contract needs to be terminated by either the event host or the speaker
What limitations on liability exist
How disputes will be resolved
And much more
I always feel like I'm in good hands when I'm using Your Legal BFF's products. I feel protected and informed, just as any smart business woman should be!
Cynthia, Wedding Planner
The template has given me the confidence to book and deliver services knowing that I have properly CYA . I recently booked a client  ...  I don't think that I would have booked her with my previous contract.
Tiffany, Wedding Planner
The "Agreement for Design Services" contract provides everything a freelancer designer needs to provide a seamless job for a client. Without it, I would have been overused and taken advantage of by clients.
John, Co-founder of design studio
I did not want to pay an attorney hundreds/thousands of dollars to prepare a contract for me. I was happy that the template was so easy to use and that I was able to create a contract quickly. I have made minor modifications, but that agreement has already been used 16 times in the past 7 months!
Lynn, Wedding Planner
We absolutely love how easy it is to use [these] contracts. They have  every contract we need so it's the first place we check before thinking about hiring a lawyer.  They also has a ton of great useful information which we find to be super helpful as entrepreneurs.
Jessica, Event Planner