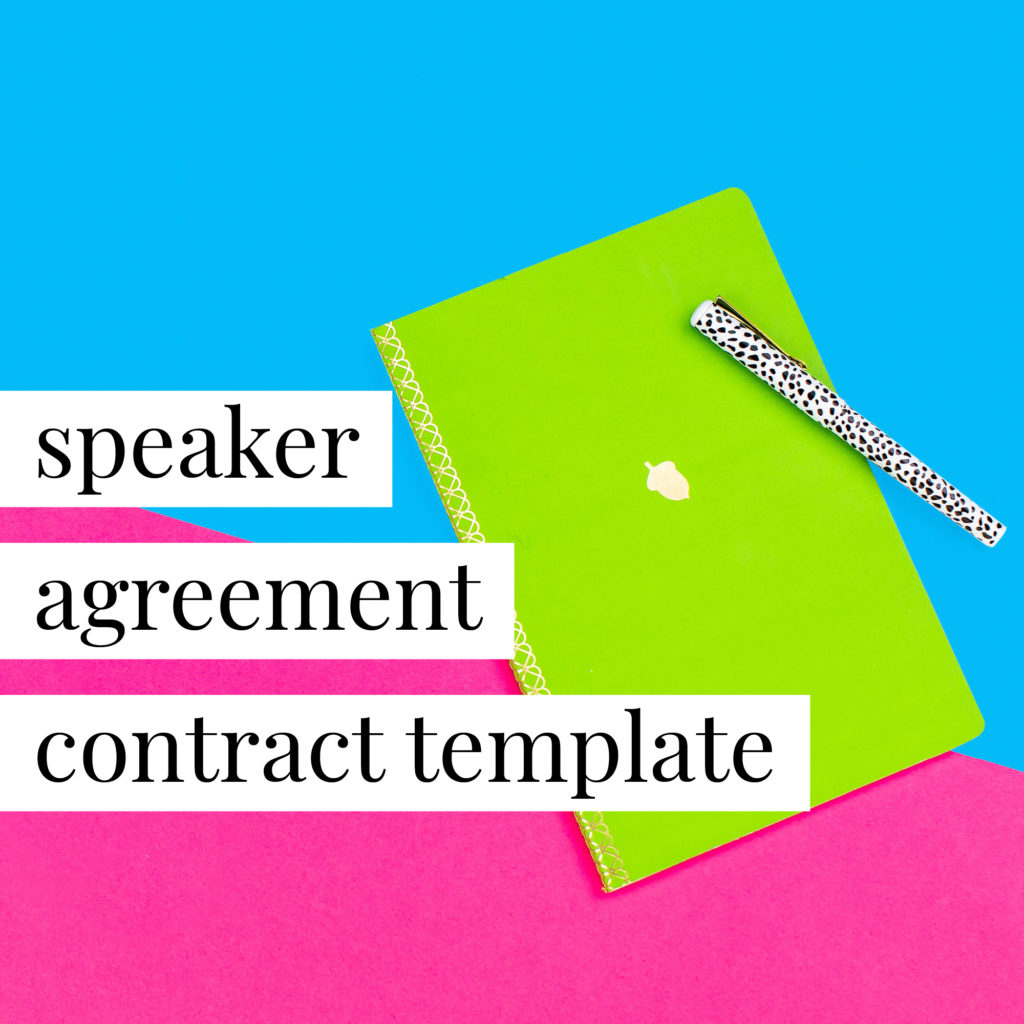 Speaker Agreement Contract Template
$275
Do you host or organize live or online conferences and events? Are you a speaker looking to book more speaking engagements? Then this Speaker Agreement contract template is for you!
Before you book a speaker at your next conference or event, make sure you have this Speaker Agreement contract template in place. It addresses important issues, including:
What topic(s) the speaker will speak about and any expectations to create materials to be distributed to the event attendees
Details about the event and when the speaker is expected to attend
Whether the speaker is expected to help market the event
How the speaker will be compensated (whether it be in the form of fees, accommodations, travel, meals, event admission, etc.)
Who owns the materials the speaker uses as part of his/her presentation and whether the event host can use such materials
Whether the event host has permission to record the speaker's presentation and what can be done with those recordings
What happens if the contract needs to be terminated by either the event host or the speaker
What limitations on liability exist
How disputes will be resolved
And much more
I decided to invest in [Your Legal BFFs] contracts because I knew that my copy and paste from the internet contracts were not up to snuff. I always had this pit in my stomach every time I booked a new client, hoping that they went call me out on my sub-par contracts. I didn't want to find myself in a bad legal situation so something had to change.
Tiffany, Wedding Planner
I wanted to shout out a big THANK YOU for the webinar today on contracts! Way to kick my butt in to gear. I know I've been putting it on the back burner and stressing about finances (business related and personal life) but you made it a no-brainer with your package! I feel like I'm going to be well taken care of, and in turn can take care of my business and my clients as a result.
Sarah, Event Planner
When I first started my business, I was using contracts I'd created in a piecemeal fashion from other contracts I'd found online. I wasn't sure if they were thorough, reasonable for all parties, or even legally binding. Transitioning to the use of [Your Legal BFF's] contract templates gave me the confidence that I was presenting myself in a much more professional manner, and the security in knowing that my contracts were fair, equitable, and legally sound.
Nikeva, Wedding Planner
I just wanted to take a moment to thank you. I have a huge wedding I just booked, and went ahead and invested because I knew I needed to up my contract game. Turns out, Mother AND Father of the bride are high powered lawyers, and definitely scrutinized everything in a 45 min phone call. I was freaking out, but they said multiple times " You have a good lawyer" and "The contract is very thorough.
Cassandra, Event Planner
Just received the signed contract back from my new client! It is a big, open-ended partnership & I feel so much better knowing that I've covered my you-know-what with them. Thank you a million times over for such an easy document to use.
Karen, Marketing Consultant