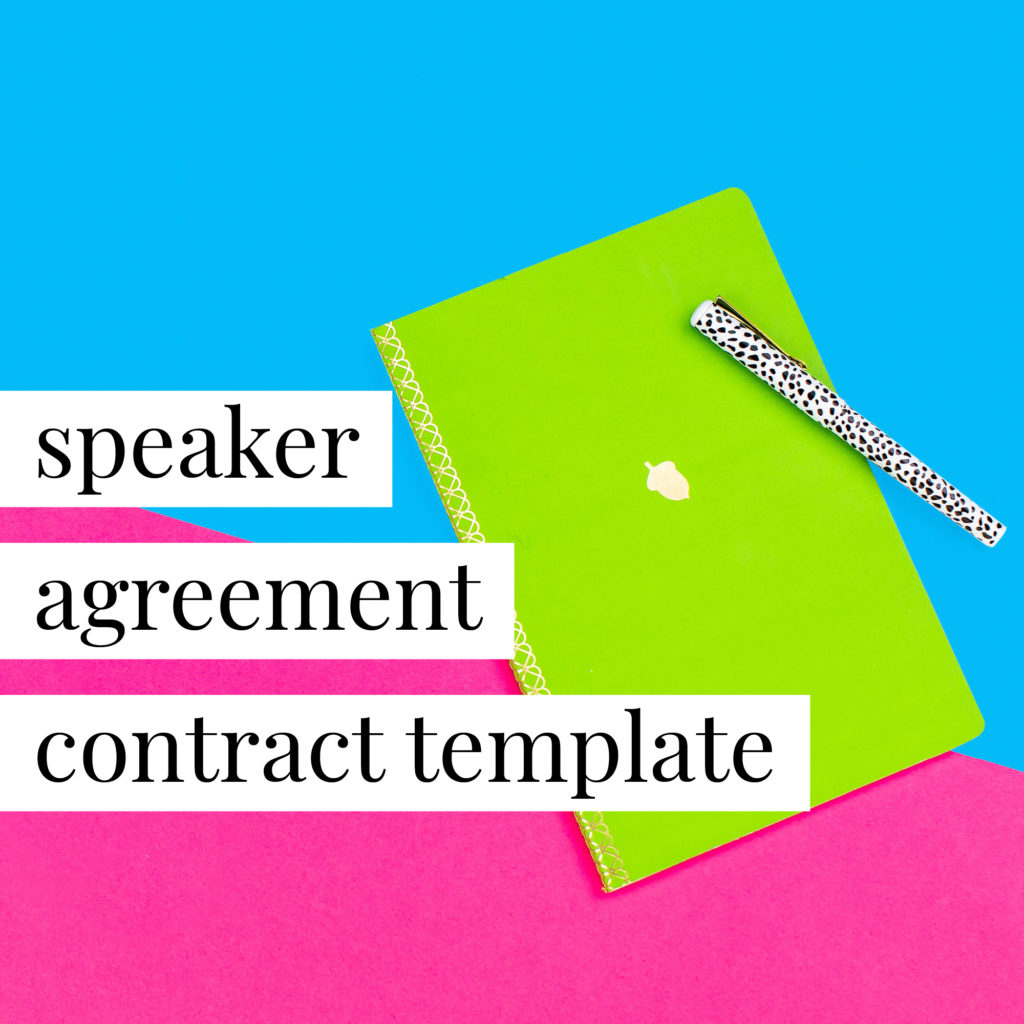 Speaker Agreement Contract Template
$275
Do you host or organize live or online conferences and events? Are you a speaker looking to book more speaking engagements? Then this Speaker Agreement contract template is for you!
Before you book a speaker at your next conference or event, make sure you have this Speaker Agreement contract template in place. It addresses important issues, including:
What topic(s) the speaker will speak about and any expectations to create materials to be distributed to the event attendees
Details about the event and when the speaker is expected to attend
Whether the speaker is expected to help market the event
How the speaker will be compensated (whether it be in the form of fees, accommodations, travel, meals, event admission, etc.)
Who owns the materials the speaker uses as part of his/her presentation and whether the event host can use such materials
Whether the event host has permission to record the speaker's presentation and what can be done with those recordings
What happens if the contract needs to be terminated by either the event host or the speaker
What limitations on liability exist
How disputes will be resolved
And much more
I saw many coaching agreements by other coaches, but I wanted something with the proper legal wording that would give me enough confidence to protect both me and my clients. [I]t gave me the confidence I needed to proceed with my business.
Tracy, Coach
I wanted to start really taking myself and my design business seriously, and having a well-drafted contract is one way to go about doing that, but I had no idea where to even start. That is, until I discovered Annette and her amazing (and amazingly affordable) contracts! Now I have an agreement for design services contract that leaves me feeling confident and protected, and it's such a relief! Not only that, but every piece of the contract is explained in detail, so I know the ins and outs of what I'm sending to clients. No more anxiety!
Melissa, Designer
I can't thank you enough.  A V.P. of Morgan Stanley has just signed my contract for wedding planning (for his daughter). He said that I need to congratulate my lawyer for writing such a well-balanced contract (which he signed without question).....My new contract is making it easier than ever to secure contracts which means more work than ever!!
Nikki, Wedding Planner
It was time for me to enlist more help to keep up with #allthethings in my business- I wanted to be sure to also protect my clients while I worked on scaling, so needed to get legal docs in place to do that.  There is SO much security in having a legal agreement- plus it's just the right thing to do. Nothing says I'm a legit business quite like an attorney drafted document.
Serena, Social Media Manager
Just received the signed contract back from my new client! It is a big, open-ended partnership & I feel so much better knowing that I've covered my you-know-what with them. Thank you a million times over for such an easy document to use.
Karen, Marketing Consultant