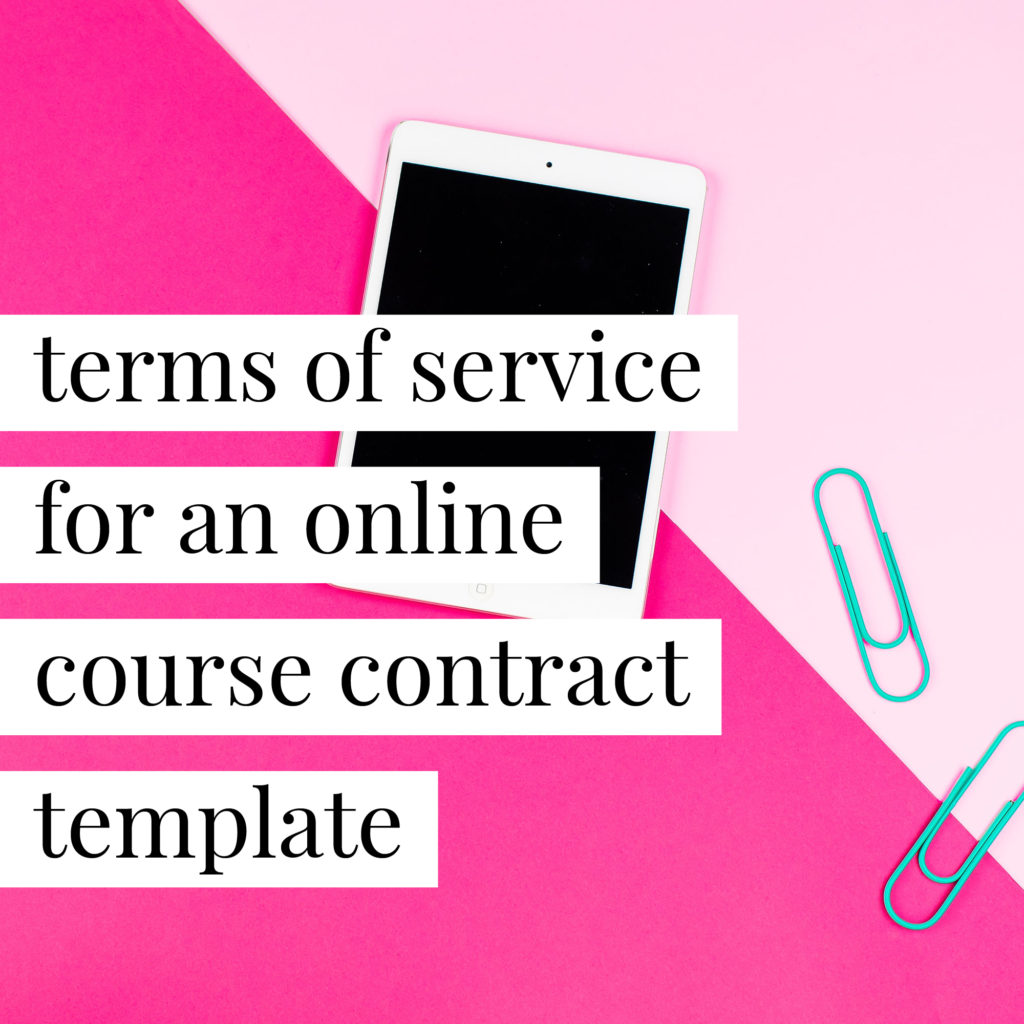 Terms of Service for an Online Course Contract Template
$275
The Terms of Service for an Online Course are for the online course creator.
This document addresses important issues online course creators need to have their students agree to before they are given access to their online courses, including:
Student access to the program

Account creation

Refund Policies

Disclaimers

Use of customer feedback

Who owns the Program content

And much more
I just purchased the event planner contract ...and I LOVED how painless it was! My husband is also a lawyer and he was super impressed with the contract!
Molly, Event Planner
I can't thank you enough.  A V.P. of Morgan Stanley has just signed my contract for wedding planning (for his daughter). He said that I need to congratulate my lawyer for writing such a well-balanced contract (which he signed without question).....My new contract is making it easier than ever to secure contracts which means more work than ever!!
Nikki, Wedding Planner
I purchased the Independent Contractor Bundle and it saved me so much time and made me feel at ease. The instructions that came along with the contracts made them very easy to fill out on my own and feel confident in what I was about to send over to the contractor. I cannot recommend them enough!
Amy, CPA
I have been able to tweak the contract to accommodate the needs of each shoot and client. Overall, I think clients take me more seriously when I send a detailed contract over. It shows that I value my business, but I also value my clients in putting these in place.
Kylie, Photographer
So so easy to use and make sure my legal behind is covered! Contracts are just as important as making sales. Don't put this important task on the back burner...it's too critical to ignore!
Lauren, Marketing Consultant