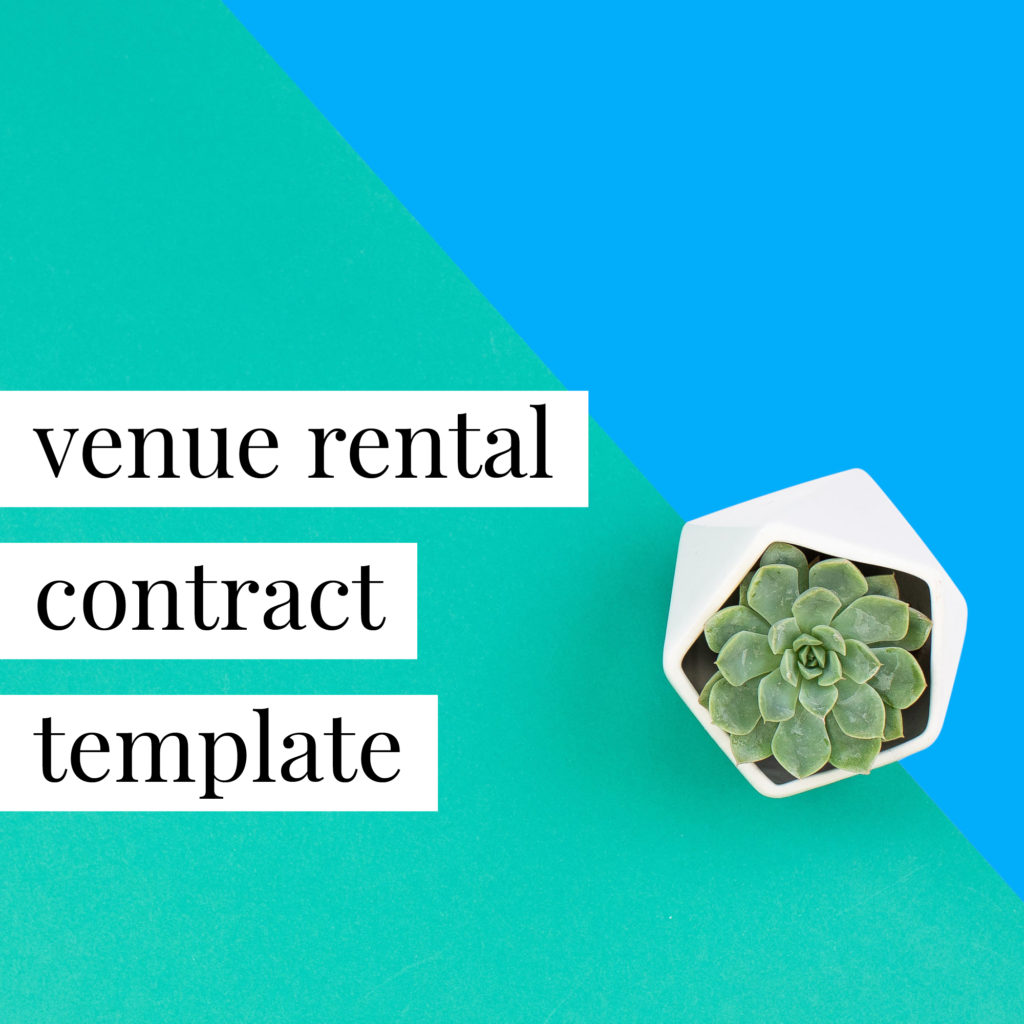 Event Venue Rental Contract Template
$275
Do you own or operate an event venue that others can rent or use for special events like weddings, meetings or social gatherings? Then the Event Venue Rental Contract Template is for you.
The Event Venue Rental Contract Template  addresses a variety of important issues venue owners needs to have in their venue rental contracts, including:
The rental fees and payment schedule
Security deposit and how it will be refunded
Use of vendors
Insurance requirements
Delivery, setup and pickup policies
Policies regarding the use of the venue
What happens if the event needs to be rescheduled
Termination of the Agreement
What happens if the venue is under construction or requires improvements
Liability for injuries taking place at the venue
And much more
I bought both the marketing consultant contract and independent contractors contract! Super easy to understand and tweak for my business needs!
Ellen, Marketing Consultant
I can't thank you enough.  A V.P. of Morgan Stanley has just signed my contract for wedding planning (for his daughter). He said that I need to congratulate my lawyer for writing such a well-balanced contract (which he signed without question).....My new contract is making it easier than ever to secure contracts which means more work than ever!!
Nikki, Wedding Planner
Annette is very knowledgeable in the creative and legal field, and provides very professional contracts and services. Being very relatable only adds to the great products and services she provides!
Reyna, Event Planner
The template has given me the confidence to book and deliver services knowing that I have properly CYA . I recently booked a client  ...  I don't think that I would have booked her with my previous contract.
Tiffany, Wedding Planner
I started my business last year and have taken a handful of clients through word of mouth. I've been fortunate enough not to have any issues, but after completing my first large scale event under my company name, I knew it was time to 'go legit' and make sure my clients and I are both legally covered. It gives me peace of mind to know that I can clearly communicate responsibilities and liabilities to my clients.
Jessica, Event Planner