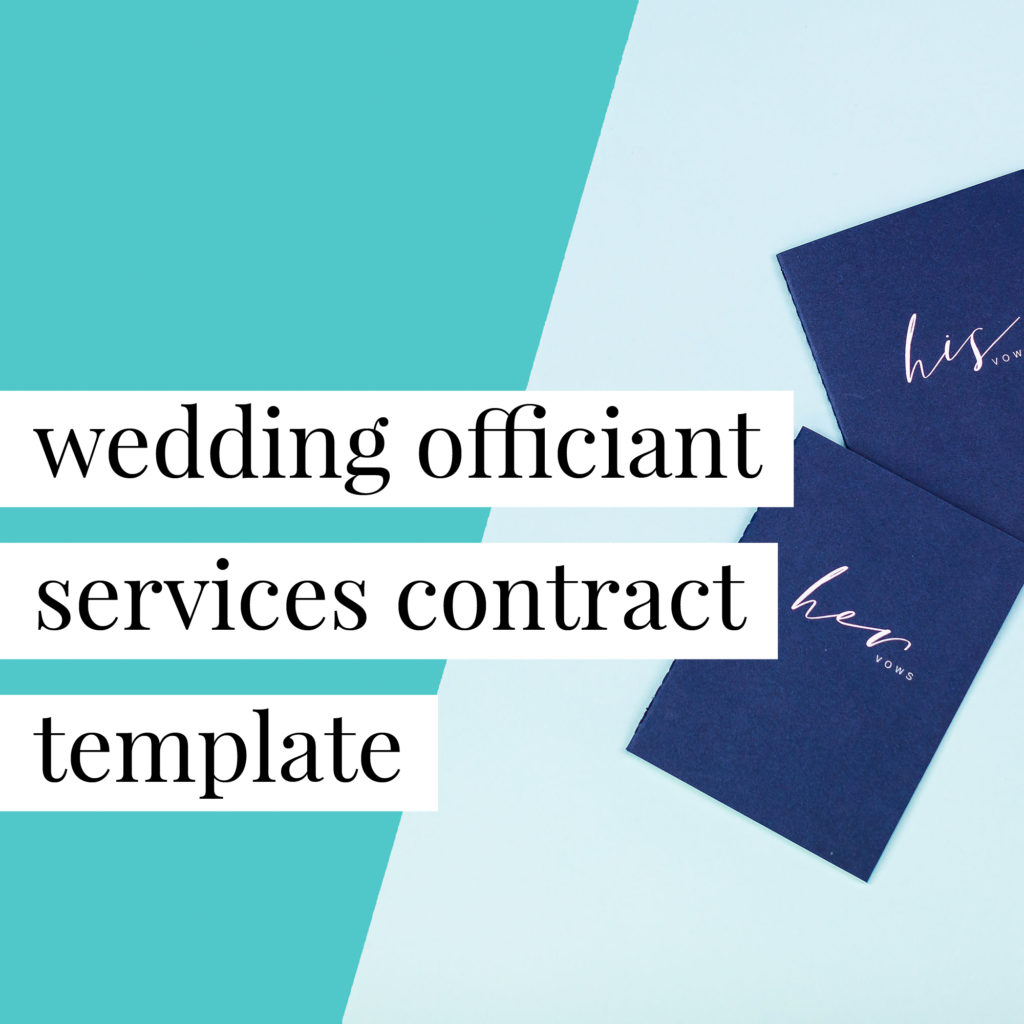 Wedding Officiant Services Contract Template
$275
Before you officiate your next wedding, make sure your couples sign this customizable contract template for wedding officiant services.
This contract template addresses a variety of important issues wedding officiants need to have in their client contracts for their services, including:
The services the officiant will perform for the client
How much the officiant will be compensated for their services
What expenses need to be reimbursed by the client
What happens if the client requests additional services
Client's responsibility to obtain marriage license
What happens if the wedding begins late or is delayed
What happens if the wedding is rescheduled
What happens if the wedding is cancelled
What the officiant expects from clients
Permission to use photos of the wedding for the officiant's marketing purposes
Limiting the liability of the planner and the client
How the parties can terminate the contract
What happens if there is a dispute between the parties
And much more
We absolutely love how easy it is to use [these] contracts. They have  every contract we need so it's the first place we check before thinking about hiring a lawyer.  They also has a ton of great useful information which we find to be super helpful as entrepreneurs.
Jessica, Event Planner
I always feel like I'm in good hands when I'm using Your Legal BFF's products. I feel protected and informed, just as any smart business woman should be!
Cynthia, Wedding Planner
Just received the signed contract back from my new client! It is a big, open-ended partnership & I feel so much better knowing that I've covered my you-know-what with them. Thank you a million times over for such an easy document to use.
Karen, Marketing Consultant
I can't thank you enough.  A V.P. of Morgan Stanley has just signed my contract for wedding planning (for his daughter). He said that I need to congratulate my lawyer for writing such a well-balanced contract (which he signed without question).....My new contract is making it easier than ever to secure contracts which means more work than ever!!
Nikki, Wedding Planner
Loved the explainer included--this is what I wanted. No one has been able to explain in plain English what various terms mean.
Anonymous