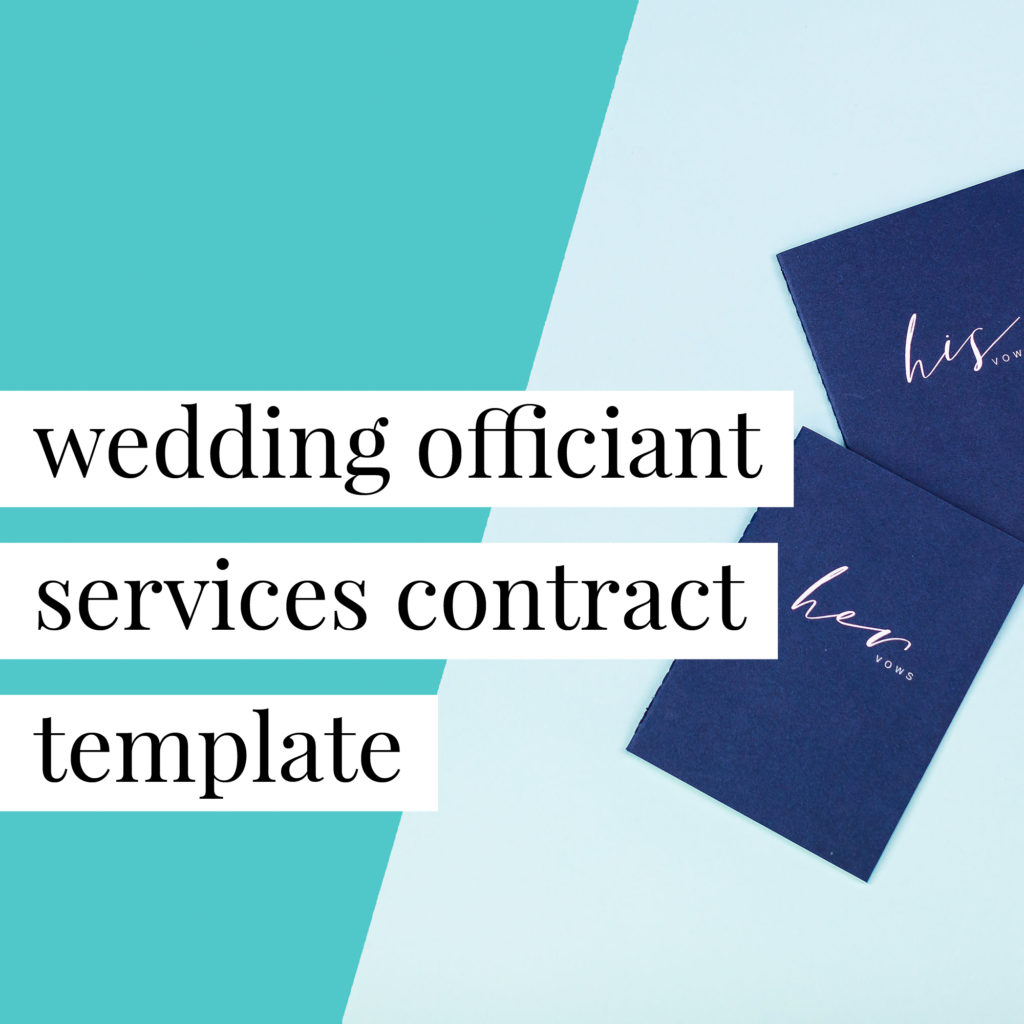 Wedding Officiant Services Contract Template
$275
Before you officiate your next wedding, make sure your couples sign this customizable contract template for wedding officiant services.
This contract template addresses a variety of important issues wedding officiants need to have in their client contracts for their services, including:
The services the officiant will perform for the client
How much the officiant will be compensated for their services
What expenses need to be reimbursed by the client
What happens if the client requests additional services
Client's responsibility to obtain marriage license
What happens if the wedding begins late or is delayed
What happens if the wedding is rescheduled
What happens if the wedding is cancelled
What the officiant expects from clients
Permission to use photos of the wedding for the officiant's marketing purposes
Limiting the liability of the planner and the client
How the parties can terminate the contract
What happens if there is a dispute between the parties
And much more
I decided to invest in [Your Legal BFFs] contracts because I knew that my copy and paste from the internet contracts were not up to snuff. I always had this pit in my stomach every time I booked a new client, hoping that they went call me out on my sub-par contracts. I didn't want to find myself in a bad legal situation so something had to change.
Tiffany, Wedding Planner
The template has given me the confidence to book and deliver services knowing that I have properly CYA . I recently booked a client  ...  I don't think that I would have booked her with my previous contract.
Tiffany, Wedding Planner
We absolutely love how easy it is to use [these] contracts. They have  every contract we need so it's the first place we check before thinking about hiring a lawyer.  They also has a ton of great useful information which we find to be super helpful as entrepreneurs.
Jessica, Event Planner
I have been able to tweak the contract to accommodate the needs of each shoot and client. Overall, I think clients take me more seriously when I send a detailed contract over. It shows that I value my business, but I also value my clients in putting these in place.
Kylie, Photographer
Annette is very knowledgeable in the creative and legal field, and provides very professional contracts and services. Being very relatable only adds to the great products and services she provides!
Reyna, Event Planner