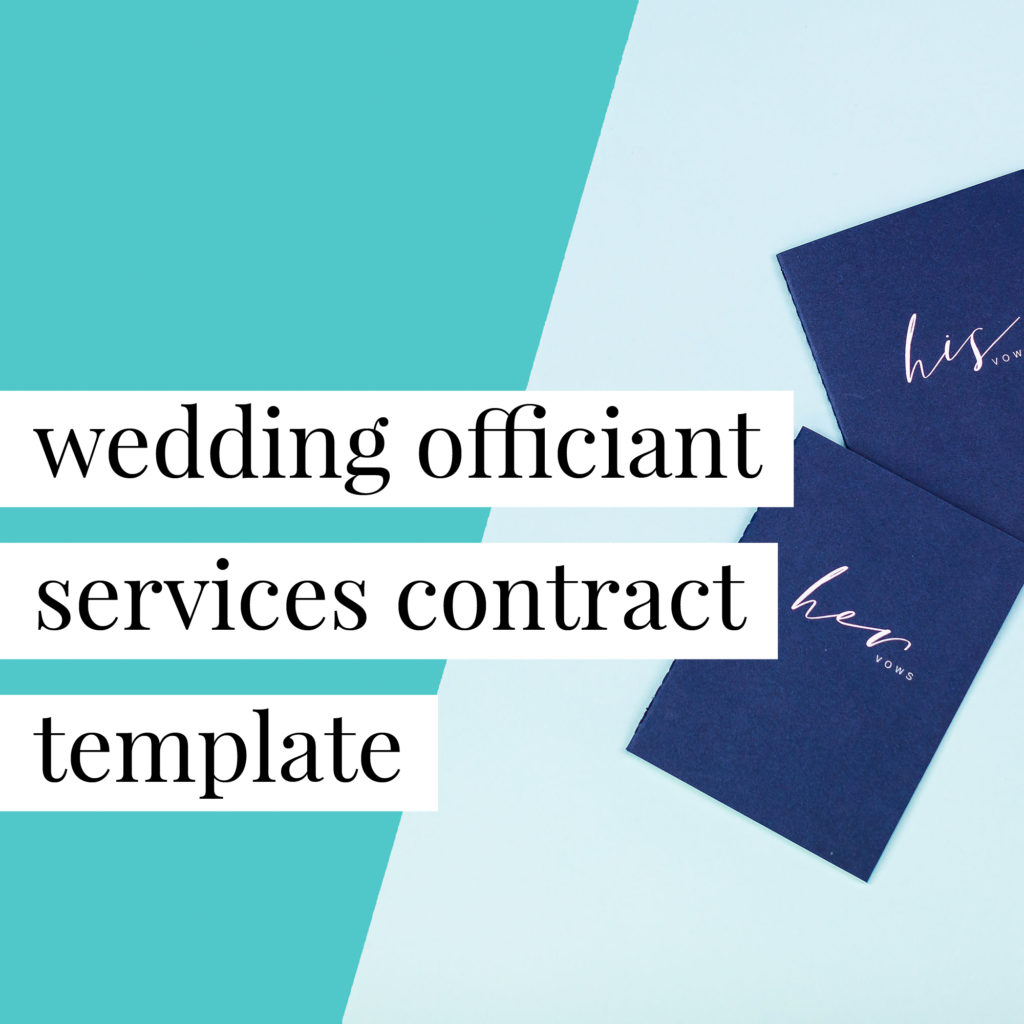 Wedding Officiant Services Contract Template
$275
Before you officiate your next wedding, make sure your couples sign this customizable contract template for wedding officiant services.
This contract template addresses a variety of important issues wedding officiants need to have in their client contracts for their services, including:
The services the officiant will perform for the client
How much the officiant will be compensated for their services
What expenses need to be reimbursed by the client
What happens if the client requests additional services
Client's responsibility to obtain marriage license
What happens if the wedding begins late or is delayed
What happens if the wedding is rescheduled
What happens if the wedding is cancelled
What the officiant expects from clients
Permission to use photos of the wedding for the officiant's marketing purposes
Limiting the liability of the planner and the client
How the parties can terminate the contract
What happens if there is a dispute between the parties
And much more
As a new creative, it is tempting to want to spend money on a new website, branding, business cards, etc., but your biggest investment should be in making sure that your business is covered. If you can't afford to sit down with an attorney to draft up a contract, this template is the next best thing!
Tiffany, Wedding Planner
I couldn't ask for a better customer experience. I went from anxious to relieved in a matter of hours!
Allison, Consultant
I purchased the Independent Contractor Bundle and it saved me so much time and made me feel at ease. The instructions that came along with the contracts made them very easy to fill out on my own and feel confident in what I was about to send over to the contractor. I cannot recommend them enough!
Amy, CPA
It was time for me to enlist more help to keep up with #allthethings in my business- I wanted to be sure to also protect my clients while I worked on scaling, so needed to get legal docs in place to do that.  There is SO much security in having a legal agreement- plus it's just the right thing to do. Nothing says I'm a legit business quite like an attorney drafted document.
Serena, Social Media Manager
Just received the signed contract back from my new client! It is a big, open-ended partnership & I feel so much better knowing that I've covered my you-know-what with them. Thank you a million times over for such an easy document to use.
Karen, Marketing Consultant